CompanyGive Me Five
YearCompany name
TypeMental Health Platform
Give Me Five
Give Me Five is a highly scalable enterprise level mental health application that can cater to an individual school, group of schools, insurance company or an entity. The solution is highly attractive to entities that are looking for a clinically sound and proven mental health application. The application can be used out of the box, white labelled, customized, and can be shared, co-hosted, single-hosted and deployed as required.
Key features we implemented
The web application is built with scalability and speed in mind. The solution is deployed on cloud servers that are capable of scaling the app as required.
Industry specific, periodically revised and clinically proven questions to determine mental health can be managed via backend.
The end customer has the flexibility to choose to start as an organization or tenant. Tenant entities have higher customizations available to them and get the ability to manage, add, edit, and remove their organization and users.
Participant, stakeholder login and check-in's – each check-in data is logged, related and stored for report generation. The report generated calculates the score and rates the mental health of the relevant participant. The interface can also highlight issues at cohort, campaign and participant level. For a given participant, the report can help the admin identify the problem areas known as risk factors.
Reminders and notifications to participants via email.
Templated customizable white label emails that complement the overall experience
We have successfuly delivered the solution using Agile
We have successfuly delivered the solution using Agile which has helped the client get the product and features on the ground sooner than ever. This helps the business generate ROI faster for the effort that was put in and reduces initial investment costs.
Platform has been deployed and maintained on AWS
The solution has been deployed and maintained fully on AWS with industry level backup and uptime. It is being continuously updated and maintained with industry requirements, security patches and backwards compatibility. Deployments and releases are carefully planned and executed to ensure minimal downtime.
Helped scale the company with an intelligent platform
We have enabled the clients to effectively scale and market the product. The app has been updated with new features and health industry requirements from time to time. The app is highly efficient, scalable and built with a multi-tenant architecture. This helps the client to target and capture customers across segments.
Allowed Give Me 5 to Bring Mental Health to Schools
We have successfully helped Give Me 5 cater to individual schools, entities as well as tenants who manage multiple organizations within them. The application is scalable to cater to large organizations and entities that could demand a separate database and instance.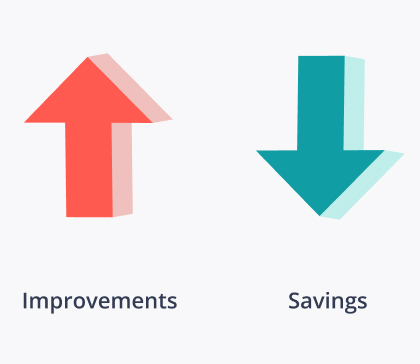 © 2022 Sunvera Software. All Rights Reserved.