Sunvera Software Becomes a Google Cloud Partner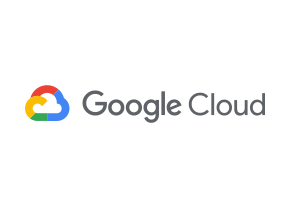 Irvine, CA (11/13/20) – Sunvera Software, the leading software solutions provider based in Orange County, has recently partnered up with Google Cloud to build innovative, high-quality cloud and AI-based solutions including SaaS, PaaS, and IaaS platforms to better satisfy client needs.
The cloud storage market is growing at an exponential rate, with 90% of companies already on the cloud (451 Research). According to Report Linker, the global cloud computing market is expected to grow from $371.4 billion to $623.3 billion by 2023. Companies are in desperate need of an easily accessible data storage solution especially during unreliable times where the workforce is shifting remote.
"In a world with limited budgets and infrastructure, cloud services are rapidly taking over businesses to improve operational efficiency and better connect employees, even when they are not collaborating face-to-face." says Ram Iyer, CEO of Sunvera Software. "We are excited to become a Google Cloud partner and provide maximum benefit to small and mid-sized businesses who have not yet shifted to the cloud."
Sunvera is gearing up for the upcoming journey of utilizing the Google Cloud Platform to serve client needs and digitally transform enterprises. This will allow Sunvera's employees to gain more expertise on Google Cloud suite of products and fully understand the ins and outs to build extremely effective public, private, and hybrid cloud and AI solutions that exceed client expectations.
About Sunvera
Sunvera Software is a next-generation mobile apps, cloud solutions, and custom software development company with offices in Irvine, CA and Phoenix, AZ. With over 30+ years of innovative software development experience using advanced technologies, Sunvera serves small and mid-sized businesses including startups and entrepreneurs in various industries including healthcare, telehealth, agriculture, manufacturing, automotive, retail, real estate and more, to deliver responsive software solutions for desktop and mobile.
© 2022 Sunvera Software. All Rights Reserved.