Healthcare Mobile App Development in Orange County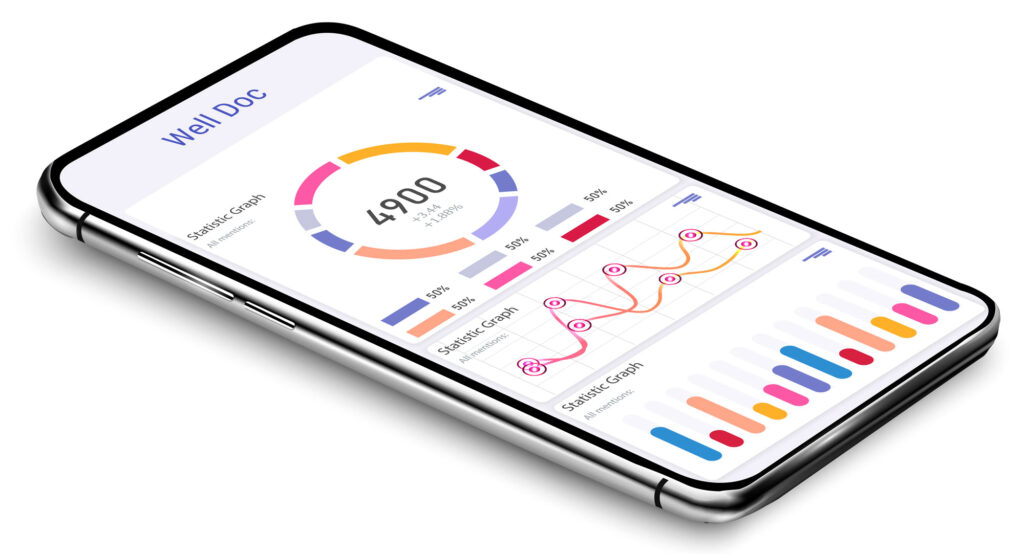 Telehealth App Development in Irvine, CA
Just like how mobile applications changed the way that people live, communicate, work and play, mobile medical apps are slowly but surely transforming the healthcare industry. Mobile applications and its related technologies promises to change the way that healthcare is delivered to patients, makes the process easier and communication better, empowers patients in taking responsibility for their own health and at the same time shows potential in lowering costs and improving outcomes. That is why you need a reputable software development company which offers healthcare mobile app development to build the perfect medical app for you.
#1
There has been a 65% increase in downloads of medical apps worldwide due to Covid-19. (Market.us)
#2
90% of healthcare executives say their organizations are developing or already have a telehealth application (OrthoLive)
Our Exciting Journey Continues…
There is no doubt that mobile medical apps will carry the future of healthcare. The people who have waited for how medical apps will impact patients and the entire society, there is no need to wait any longer. The future of healthcare is right here with medical apps already changing the way that patients are relating to doctors and doctors to patients. This relationship between the doctor and the patient is what patients have all been wanting but is unable until the advent of mobile apps.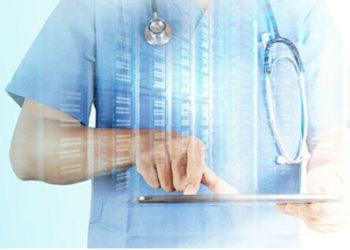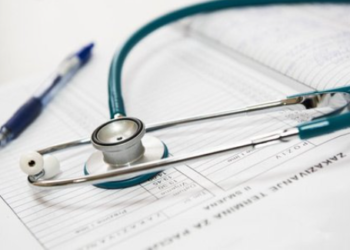 Mobile Medical Apps Give Patients Active Roles in Their Healthcare
From the moment that apps have come into people's lives, it has changed the way they live and do things in so many ways. In the medical and healthcare community, apps have opened the opportunity for even ordinary people to know more about the healthcare industry, enough that they can have a say in medical decisions. To people who wanted to have a more active role when it comes to their own healthcare, the presence of mobile healthcare apps make it possible to stay informed of their own personal health data.
Mobile Medical Apps Will Change the Healthcare Industry Forever
Through mobile healthcare apps, the playing field of the medical industry is now being leveled in favor of patients. With the way that the industry is moving, one can expect that medical apps will change the healthcare's future forever. The question is that how will mobile medical apps change the future and will the future of mobile apps changes people's lives? How do mobile apps revolutionizing healthcare bring change?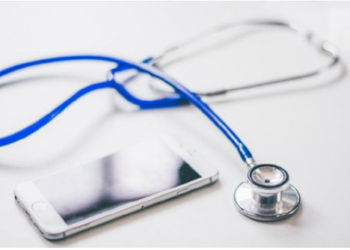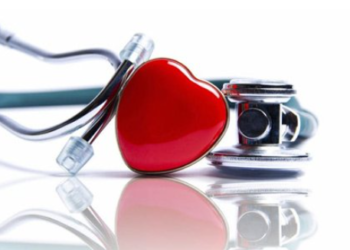 Mobile Medical Apps Deliver Faster Relief from Suffering for Patients
One of the biggest advantages of mobile healthcare apps is that it delivers faster relief from suffering to patients. Normally, when you have a problem, say you are suffering from some worrisome symptoms, and you get to a primary care physician. You set up an appointment and after the consultation, when the doctor thinks it is serious, he will refer you to a specialist then you will have to set up an appointment again.
As you can see, this is a long winding process that only delays the suffering of the patient. But there's a simple medical tool that can be used to greatly speed up the whole consultation process. Using healthcare apps for patients, they are empowered and are able to find the potential causes for the symptoms the patients are feeling. All these can be done with only a few taps in a matter of seconds. With that, patients and doctors can save on time, and of course, can save time on longer suffering and pain.
Mobile Apps Give Greater Free Time To Doctors
Everywhere in the world, doctors are realizing how apps are improving their effectiveness that is, higher figure of doctors have admitted that apps prove to be beneficial to patients as well as them. For the patient, it increased efficiency by providing insight in their medical history thus saving valuable time. To the doctors, mobile apps give them greater free time. More and more physicians are not only using mobile apps for their day-to-day work but also in delivering patient care as well.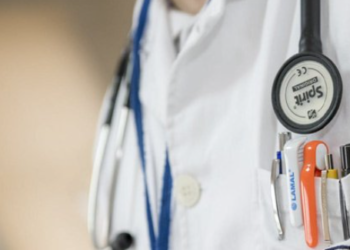 Before, doctors' schedule for appointments, every day is packed and a whole day doesn't seem to be enough to talk with patients and take care of other hospital work. But mobile apps for doctors changed this by greatly speeding the doctor-patient consultation time. With patients having access to their medical data as well as information regarding their symptoms, consultation time becomes a lot shorter so that doctors have more free time than before.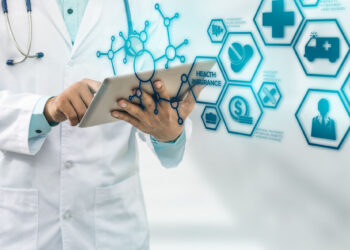 Mobile Medical Apps Have To Be HIPAA Compliant
An important consideration with mobile medical apps is that they have to be HIPAA compliant. The Health Insurance Portability and Accountability Act or HIPAA is a law enacted to protect and keep individual's personal health information and medical records called protected health information or simply PHI.
This law protects any "individually identifiable health information which ultimately affects the way that information is being stored and shared using technology such as mobile apps. As it affects mobile healthcare apps, it is important to remember that before starting a mobile healthcare app project where there will be storing and sharing of health information, you should first conduct some research on HIPAA compliance, and work with HIPAA compliant app developers such as Sunvera.
The fact is that there are a lot of complexities involving HIPAA compliance mostly because of the ambiguity of what can be considered protected health information. In addition, whether an app needs to be compliant or not has not been accurately termed. Thus, research and finding a HIPAA compliant app development company is important in order to ensure that your mobile medical app is legally compliant with the laws concerning sharing private medical information.
Mobile Medical Apps Generate More Income for Doctors
It is not only the patients that can benefit from mobile healthcare apps in terms of money, but doctors can also benefit from it by generating more income. Because mobile apps improve outcomes, improve efficiency and reduce costs, doctors are using mobile technologies more and more. With these advantages, physicians are beginning to see the adoption of mobile technologies to be something they want to do and not something they are forced to do.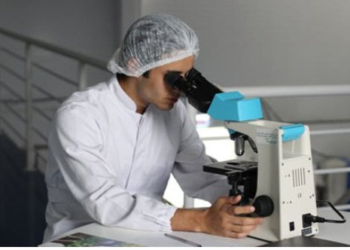 Mobile technology, when combined with data analytics, is able to improve overall patient outcomes with medical professionals being able to deliver better decision with having the ability to tap to accurate data wherever they are. Also, since mobile apps improve the overall workflow, it is also expected to increase productivity in the healthcare settings. With increased productivity, the doctors can expect increased ROI as well.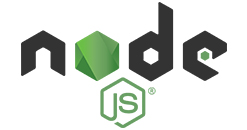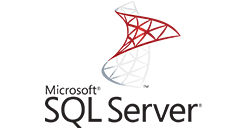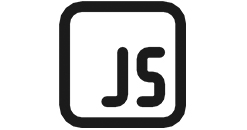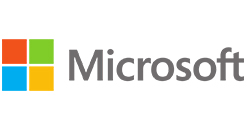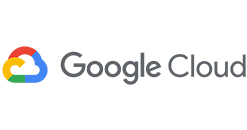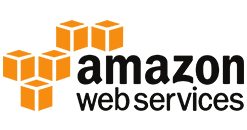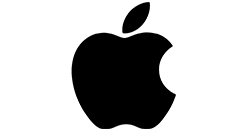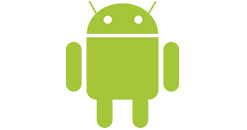 #1
Research & Strategy
Understanding your healthcare organization's needs and conducting extensive market research to conceptualize the most efficient solution(s) for your services
#2
Design & Development
Our experienced software developers create a smooth interface to bring your intelligent healthcare software solution to life and prepare it for testing and deployment
#3
Testing
One of the most crucial steps, our experts test the newly-developed software for any bugs and make sure it runs smoothly on all platforms
#4
Deploy & Maintenance
Providing high-quality deployment services and further maintenance as needed
Easy-to-Use Solutions
We believe in simplicity and easy functionality. Who has time to train all the employees on some over-complicated software when there are a million other things to do? We give this thought utmost importance, and that is why our software solutions are easy to grasp while overcoming all of your hurdles.
Top Notch Security
Sunvera values security just as much as you do, and our team of experts are dedicated to bringing you the highest level of security to ensure that your business is safe from any outside threats.
Responsive Support Team
We can assure you that our support team will answer your ticket within 24 hours. We also regularly keep in touch with clients through Zoom to keep them updated on the progress of their project.
Tailored Towards Your Business
All of our services and solutions are fully customized to your business to meet all of your operational needs and wants. If there is one thing we know how to do best, it is customization.
Sunvera Software is the leading telemedicine app development company in Orange County specializing in healthcare mobile app development, cloud migration, and custom software development. Our employees have 30+ years of mobile app development experience, and we have helped numerous clients in the healthcare field. Contact us today to discuss your telemedicine app development project.
© 2022 Sunvera Software. All Rights Reserved.