Low-Cost Android App Development Company in Irvine, California
Android App Development Services in Orange County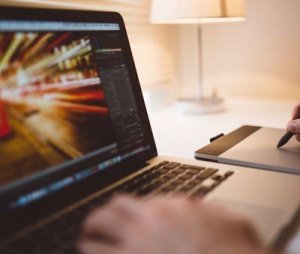 Our professionals are highly skilled in Android app software development. With rich experience in design and development, our experts can create the right app for your specific requirements. We have access to the latest development tools and the technology to bring your app to life. We can provide both native and hybrid app development, including back-end development as needed.
Since the Android app market was founded, it has grown consistently and exponentially, thanks to the Android OS smartphones and tablets which make up the largest part of mobile devices we use today. And because of this, the Android platform has the largest number of apps being created on a frequent basis to accommodate the demand. What this means is that businesses will have to tap into the opportunity by creating Android apps relevant to their offerings.
But in all this, there's one problem; the developing process requires careful thought, focusing on the purpose of the app, while making sure that it's flexible, customize-able and intuitive. Every design element inside the app must be created with efficiency and functionality in mind. And lastly, you want to avoid your app being included among the 77% of apps that get abandoned by users after three days of installing.
So, the question is, how to do you come up with an Android app that will be successful in the long term period? The answer is simple — you need an app development company that is experienced in building Android apps that prove to be successful in the long term. Fortunately, a few companies that get this right still exist, and among them is Sunvera Software, the best Android app developers in Orange County, CA, California.
Our team is dedicated to providing top-notch custom mobile application development services to all kinds of businesses and industries. Both small and large scale enterprises are accommodated through customized mobile app solutions to allow them scale their respective business growth to new heights.
Know The Facts
There are over 2.9 million apps available for download on the Google Play Store globally (

Market.us

)

The Google Play Store generates more than double the downloads of the Apple App Store (

Android Authority

)

Over 8 billion apps are installed every month from the Google Play Store (

DMR

)
Android app development and other services offered
All Android apps are customized to meet your business needs.
Android game apps can also be developed according to the needs of clients.
Enterprise Android applications development is supported for corporations and other enterprises.
There's provision for support and maintenance of Android apps.
App testing is also done according to the needs of clients.
Why Sunvera Software will turn your business into a success with custom-built apps
For an app to turn into a success, the team behind it must understand a few things. They must know that every app is built with a specific purpose in mind, and with this, it means other items cannot be included since they dilute the functionality of the app.
Secondly, they have to include other unique features than no one else has. Third, the app must be tested for bugs since problems are likely to occur where non previously existed. And above all, they need to be experienced in the field of developing apps to succeed.
It's upon the above philosophy that Sunvera Software was developed so as to give clients a truly unique experience when developing their respective Android apps for business and other purposes.
Other things that will be considered in the development process
Of course you will be told about the project estimate, your user needs, the viability of the idea, branding and also bug fixing. Lastly, our app engineers will ensure that the app is as user-friendly as possible.
Some of the Industries We Serve
Healthcare: Healthcare Android apps are on the rise, especially during the time of a pandemic. Now is the time to build your next-generation telehealth Android app to make healthcare accessibility easier
Gaming: Android games account for about 41% of downloads (Android Authority). It's no surprise then that mobile games will continue to dominate the gaming world. 
Agriculture: Farmers are looking for ways to manage their crops and land through their Android phone, and we help them do just that. 
Retail: Increase your sales with the perfect e-commerce application. Integrate live chat service to better serve your customers
Manufacturing: From more efficient employee shift scheduling to simplifying the supply chain process, we got you covered.
Real Estate: Need help managing your properties? An affordable mobile application for Android can help you access property info anytime, anywhere
Why Sunvera
There are many reasons why you should hire Sunvera Software, the leading mobile applications provider in Orange County, California, to develop your next-generation Android app. First, experience and reputation matters, and this is already covered. Secondly, performance and stability while reducing the cost of operating the app also matters. This is what Sunvera Software does best. Lastly, innovative technology is what clients want. Sunvera Software is the heart of innovative and advanced technology.
Low-Cost Leader: Sunvera Software is one of the few software development companies which delivers high-quality software services for small businesses with a low-budget. 
Easy To Use Solutions: We believe in simplicity and easy functionality. Who has time to train all the employees on some over-complicated software when there are a million other things to do? We give this thought utmost importance, and that is why our software solutions are easy to grasp while overcoming all of your hurdles.
Top Notch Security: Sunvera values security just as much as you do, and our team of experts are dedicated to bringing you the highest level of security to ensure that your business is safe from any outside threats.
Responsive Support Team: We can assure you that our support team will answer your ticket within 24 hours. We also regularly keep in touch with clients through Zoom to keep them updated on the progress of their project.
Tailored Towards Your Business: All of our services and solutions are fully customized to your business to meet all of your operational needs and wants. If there is one thing we know how to do best, it is customization. 
When you need your Android app developed quickly, efficiently and cost-effectively, Sunvera Software in Irvine, CA is the place to inquire. Technology, commitment and reliability is what makes our team upbeat and ahead of competition. Don't hesitate to contact us for complete mobile software solutions.
© 2020 Sunvera Software. All Rights Reserved.