Google Cloud Services
Google Cloud Computing Company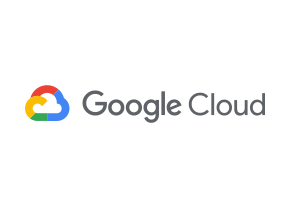 The future is going to be cloud-based, and most businesses are already enjoying the benefits of  migrating to the cloud, including simplified remote work and streamlined content. What you need is a Google certified professional cloud architect company that can help you effortlessly transition all of your data and resources to the cloud and manage it (for you). Our Google Cloud services help you save loads of time and allow you to have a greater level of flexibility and security over your company's resources.  Sunvera Software has worked with small and mid-sized companies including startups and entrepreneurs in various industries in the past, including healthcare, telehealth, agriculture, manufacturing, retail, real estate and more. 
Our Google Cloud Services Include:
Consulting:

If cloud migration and development is a new territory your business wants to venture upon, our expert Google Cloud consultants can help you. Schedule a free consultation with us today, and we can discuss the needs of your business.

Development:

We use advanced technologies in our Google Cloud development process, and our employees are fully-equipped with the skills and knowledge to build powerful and agile software solutions in the Google Cloud Platform (GCP). 

Managed Services:

It doesn't end after development. With our Google Cloud Managed Services, Sunvera will continue to monitor your cloud solution and look for additional opportunities to scale your business. 

App Development:

With the world increasingly transitioning to mobile, let Sunvera build the perfect Google Cloud mobile application for your company
Our Google Cloud Development Process
Research and strategy: Understanding your cloud migration needs and conducting extensive market research to conceptualize the most efficient solution(s) for your business
Design and development: Our experienced software developers create a smooth interface to bring your intelligent cloud solution to life and prepare it for testing and deployment
Testing: One of the most crucial steps, our experts test the newly-developed software for any bugs and make sure it runs smoothly on all platforms
Deployment and maintenance: Providing reliable deployment services and further maintenance as needed
Why Sunvera?
Certified Google Cloud Partner: Whether it is Google Cloud application development, Google Cloud hosting, or Google Cloud managed services, our Google Cloud developers are certified to provide you with the best service.
Easy To Use Solutions: We believe in simplicity and easy functionality. Who has time to train all the employees on some over-complicated software when there are a million other things to do? We give this thought utmost importance, and that is why our software solutions are easy to grasp while overcoming all of your hurdles.
Top Notch Security: Sunvera values security just as much as you do, and our team of experts are dedicated to bringing you the highest level of security to ensure that your business is safe from any outside threats.
Responsive Support Team: We can assure you that our support team will answer your ticket within 24 hours. We also regularly keep in touch with clients through Zoom to keep them updated on the progress of their project.
Tailored Towards Your Business: All of our services and solutions are fully customized to your business to meet all of your operational needs and wants. If there is one thing we know how to do best, it is customization.