We Build Custom Software Solutions to Help Your Business Grow With the Times
Software Development at an affordable price
Our custom software development team are drivers of innovation and growth. We help connect our partners, customers and their ideas to bring the best out of their vision and gather vital insights.
Using meaningful data and analytics from different constituents helps us make smarter decision in bringing great products and solutions to market.
We drive innovation by discovering new opportunities, monetizing data and content, and improving your customer's experience. Sunvera will help build the next generation business application for your business to grow.
As a premier low-cost software development company in the US, we help entrepreneurs, small and medium businesses as well as startups who rely on these apps to help their business grow. Our multi-platform and enterprise application development experience can help you quickly go-live to save you time and money.
Leverage our expertise in enterprise software development, workflow applications, integration and upgrading legacy systems in core industries including healthcare, manufacturing, packaging and distribution, and gaming.
Sunvera's software development process will help manage and automate your key processes & bottlenecks to drive efficiency and cost savings. Our custom data systems bring value to your business's bottom line. Our team has over 30 years of experience creating successful software systems for clients of all sizes. We take the time to understand how your business operates, what the data system is designed to accomplish, and how you want the new technology to integrate into your business operations and workflows. Our recommended solutions always cater to your individual needs. We take pride with a very high project success rate and over 90% customer retention.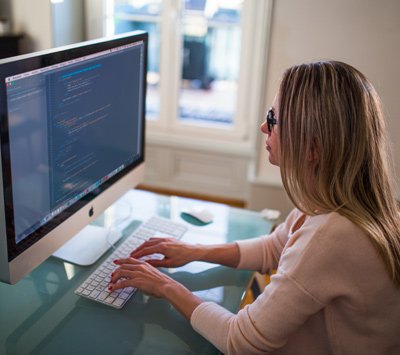 © 2020 Sunvera Software. All Rights Reserved.