Reduce errors with a custom scheduling management software
Your company is growing. At the moment, scheduling is done with a spreadsheet. But is scheduling becoming more complex, cumbersome? Then, it's time to switch to a custom scheduling management software.
There are important reasons why such a solution is important. Among them are accuracy and reduction in errors, access to the right information and the maintenance of compliance.
With spreadsheets, it is easy to make mistakes. With scheduling software, you automate your scheduling, thus reducing errors. Also, scheduling software helps you track all changes made to your schedules. No more issues with data in different folders, computers, or even departments. Scheduling software allows you to centralize relevant information needed for scheduling
Creating a schedule while maintaining compliance with scheduling regulations is difficult. Scheduling software simplifies this process, allowing you to set up scheduling rules such that you will be alerted when a rule violation occurs.
Security levels and Collaboration
With spreadsheets, it's difficult to control who has proper access to files, and who can make changes, and even who can see what. With a scheduling software solution, security comes built-in, and you control access to the schedule. An added benefit is that with scheduling software collaboration between many people becomes easier as multiple people can access files at the same time.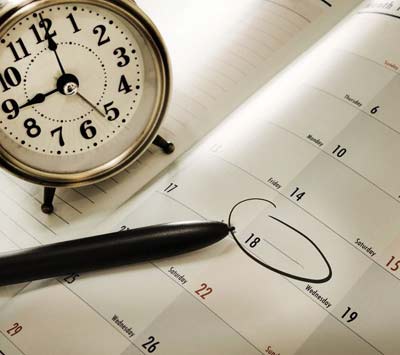 Why Sunvera?
Low-Cost Leader: Sunvera Software is one of the few software development companies which delivers high-quality software services for small businesses with a low-budget. 
Easy To Use Solutions: We believe in simplicity and easy functionality. Who has time to train all the employees on some over-complicated software when there are a million other things to do? We give this thought utmost importance, and that is why our software solutions are easy to grasp while overcoming all of your hurdles.
Top Notch Security: Sunvera values security just as much as you do, and our team of experts are dedicated to bringing you the highest level of security to ensure that your business is safe from any outside threats.
Responsive Support Team: We can assure you that our support team will answer your ticket within 24 hours. We also regularly keep in touch with clients through Zoom to keep them updated on the progress of their project.
Tailored Towards Your Business: All of our services and solutions are fully customized to your business to meet all of your operational needs and wants. If there is one thing we know how to do best, it is customization.