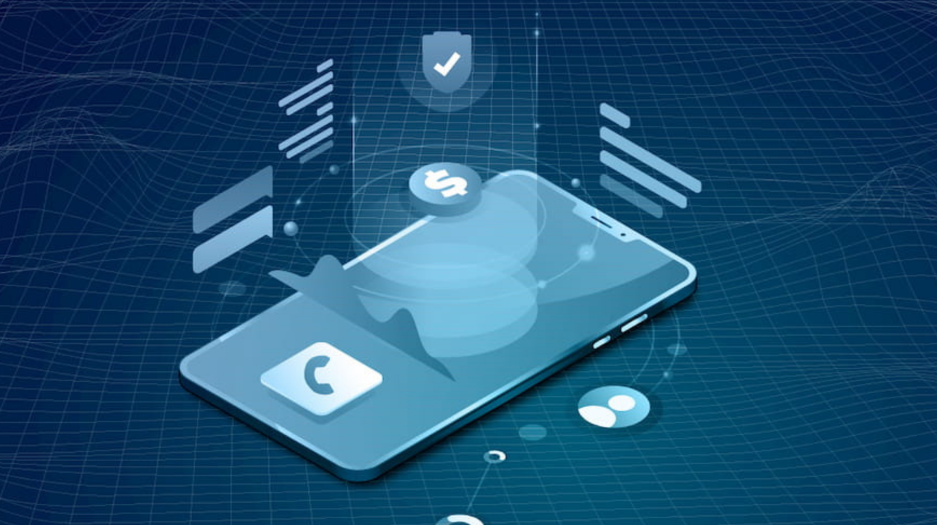 Augmented Reality is a technology that enhances the way we see the world by superimposing graphics in real-time. AR technology can add value to a wide range of industries that go far beyond gaming. There's not a single field that won't benefit from employing useful AR tools that allow people and businesses to engage with our surroundings in a more efficient, dynamic way. 
In this article, we provide a comprehensive list of the top augmented reality applications in one place. Furthermore, we've only included apps that are free, and work for both iOS and Android.
A Comprehensive List
This list could be extended to include all the amazing apps out that aren't free, and aren't necessarily available for both iOS and Android, so we decided to narrow our list down to the best AR apps that are compatible with both operating systems and don't cost a penny.
Augment
You no longer need to imagine furniture in its ideal setting, because now you can envision virtually any 3D model in AR. Using apps like Cinema 4D, Sketchup, and Maya, users simply upload their own 3D images and trackers and place the 3D models in a virtual environment using their phone's camera.
AirMeasure
One of the many augmented reality real estate apps out there, at first it may seem like little more than a digital ruler, but don't be fooled, this magical tape measure allows you to get the dimensions of any space, including corners and edges that are usually more challenging to obtain. For anyone interested in a quick way to get info when inspecting a new property, this is handy to have on the go.
BBC Civilisations AR
Bringing to life stories from the BBC's Civilisations documentary series, in which art historians explore key objects and historical sites, users can explore the Age of Enlightenment by studying a projector that shows how enlightenment ideas were communicated to different social classes. Through hands-on play, users can feel what life was like for ancient Egyptians by arranging virtual furniture and objects in a mock-up of an Egyptian tomb or arranging different types of soldiers according to their importance.
Google Lens
Google's flagship app for exploring the world, Google Lens uses AR to provide information on what it sees. The more you use the app, the easier it becomes to identify things through your smartphone camera. Hold up your phone and point it at a flower to instantaneously learn its name and its history.
Google Maps AR
Another app by Google, this one lets you explore a different side of AR. Instead of exploring the world around you, Google Maps AR allows you to explore the vastness of outer space through your smartphone camera. Peer through your phone in any direction to see a star's relative size and distance from Earth.
Google Translate
Translate any written text in more than 100 languages by pointing your phone's camera at it. You'll no longer have any excuse for not understanding food menus or street signs not written in your mother tongue because you can read them now in real-time through augmented reality.
Holo
An excellent app that can be used for both entertainment and education, Holo is an augmented reality sandbox that allows you to create your own objects using simple shapes. Through touchscreens, users can manipulate the 3D models they have created in real-time to show how the finished product would look before printing it out.
Ingress Prime
An augmented reality game in which players fight for control of Portals, linking the mind-bendingly complex game with real-world locations through your camera. If there's a Portal in your home or office you can claim it as well as 'hack' it to gain points and take over other Portals.
Ink Hunter
Ink Hunter is the ideal app to use when picking a tattoo and where to put it. The app allows you to play around with existing tattoos as well as your own designs, and they can be positioned in any position and on any part of the body.
The app's editor gives you the closest rendition of the real thing without having to suffer from needles. Now you don't have to limit yourself to black-and-white tattoos either, so with colorful designs, you can enjoy the best idea of what your design will look like before it becomes a part of your skin.
Just a Line
This one's easy to get the hang of, all you have to do is draw a line through your phone's camera. Drawing shapes is also possible without any restrictions of size or color. Moreover, if there are moving objects in view, they will remain visible even after the object has moved out of the frame.
Knightfall: AR
Themed around the world of the Knights Templar, now discover new objects just by looking through your device's camera, explore all kinds of secret symbols and glyphs that have been hidden in famous locations for centuries just by holding up your phone and seeing what virtual object appears on your smartphone screen.
Mission to Mars AR
An interactive space exploration app, use your phone to travel on the Mission to Mars and explore the red planet. Fly over craters and perform a "touch-and-go" (TnAG) of an unmanned rover as well as make measurements to discover what's hiding behind craters and peaks.
Mondly
Learn practically any foreign language through augmented reality. The app's virtual teacher will teach you over thirty languages, whether it be Spanish, French or Swahili. It features more than 5000 words and phrases that are taught to you by the app in their native tongue so you can familiarize yourself with how they sound.
Pokémon Go
An already classic game that was among the first of its kind to be released, Pokémon Go allows you to start your quest to catch Pokémon in real life using your phone's GPS location tracking. The AR feature of the app allows you to see different Pokémon appear as if they were running around your neighborhood.
Quiver
A free coloring book is brought to life by holding up your tablet or smartphone. By mixing images you can create new ones and get creative by swapping out colors. There are no limits to the color combinations that can be used in this app, so everyone can get involved and express themselves.
Roar
Empowering consumers and businesses alike, a scanned product comes alive with the pertinent information you need to pay attention to before buying it. It's a digital assistant that can be used on products like washing machines and microwaves, which usually come with bulky manuals that no one bothers reading through.
SketchAR
A free and easy-to-use app for people who enjoy drawing and want to know what it will look like if they draw something in real life. SketchAR combines both reality and augmented into one, freeing artists from the confines of their imagination.
Snapchat
The app that launched a million memes now gives them an actual three-dimensional feel. That means you can literally step inside the image and make it your own by playing around with its features. Like many other AR apps, Snapchat allows you to be creative within certain limitations but without having to use any additional hardware like headsets or glasses.
SpotCrime+AR
The future of neighborhood watch is here, it's the world's first crime-watch app that allows you to see what crimes are happening live in your area by simply pointing your smartphone at any house or place. The world map is able to display incidents in real-time, which makes it easy for you to "friend" neighborhoods and prevent criminal activity before it even occurs.
Thyng
An app that's similar to Pokémon Go, but instead of catching digital creatures, you invent them on the go upon various items around the house. Combine things to, make new objects, and play around with your newfound creation, while also figuring out what it does or how it works like a mad scientist.
Vuforia Chalk
Turn your smartphone into a tech guru to solve problems with your gadgets at home. Simply point your device at something you're having trouble with, whether it's a complex appliance or an electronic gizmo, and receive step-by-step instructions on how to fix the problem.
YouCam Makeup
Now you see it, now you don't! YouCam Makeup is an app that can be used to edit your image on the fly. Swap out your eyeshadow and lipstick while taking a selfie or applying makeup for a night out with friends, all before uploading it to social media and showing off what looks like an entirely different person (without the potentially dangerous repercussions of going under the knife).
WallaMe
From a restaurant wall in Tokyo to a restroom stall in New York City, leave messages in secret places anywhere in the world for other users of this app to uncover them. WallaMe allows you to share a message with your friends publicly, allowing for a little mystery and adventure in everyone's day.
Augmented reality app development companies are at the forefront of this constantly evolving technology, creating apps to enrich our lives with ever-more ways to increase productivity, streamline workflows, and simply engage with our surroundings.  While augmented reality app development costs can range, depending on how sophisticated you want them to be, what is clear is that it has already paved the way for a billion-dollar industry to emerge and transform the way we live. 
What AR app would interest you or would you be interested in developing?
Sunvera Software develops next-level software applications from start-to-finish. We are a premier software and mobile app development agency specializing in healthcare mobile app development, custom mobile app development, telehealth software, sales dashboards, custom mobile app development services, retail software development, supply-chain software, ecommerce, shopify, web design, iBeacon apps, security solutions and unified access software.
We are proud partners with Amazon AWS, Microsoft Azure and Google Cloud.
Schedule a free 30-minute call with us to discuss your business, or you can give us a call at (949) 284-6300.