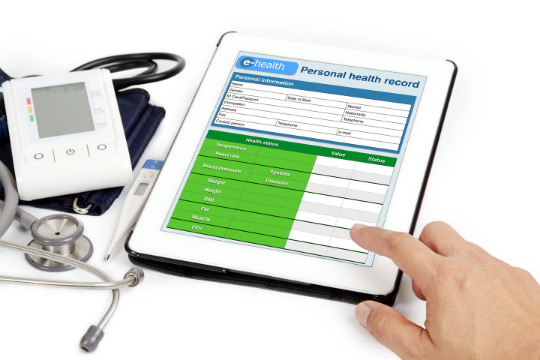 A hospital information system is an electronic healthcare system that provides access to patient information, health care facility and physician staff activities, patient demographics, clinical data, and hospital activities for use in business intelligence.
How Does a Hospital Information System Work?
A hospital information system is a software application used by hospitals to store data, such as medical records, patient information, and physician's notes. Electronic records systems allow physicians to access this data from a variety of devices including laptops, tablets, and mobile phones.
Hospital systems also allow for the transfer of records between different hospitals in order to reduce the risk of having duplicate medical histories within each institution.
In addition to these features, hospital information systems also offer tools that help with quality control management and risk assessment. For example, they may track medication usage or review surgical procedures complete with records of post-operative care.
Section 1: Basic Working of Hospital Information System
It is important to understand that a Hospital Information System (HIS) is software used by hospitals. Basically, HIS is an electronic means of record-keeping and data collection for patient's health records.
It also serves as an easy access point to maintain medical records at ease and have them uploaded into a central database in real-time. These databases can also allow 'easier' access right from your cellphone or mobile devices.
In other words, HIS saves you time by automating the workflow of entering data into a centralized database, in real-time, so that there will be no discrepancy and possible confusion about multiple medical records, especially for a patient who is hospitalized.
Section 2: Accessing Patient Data and Records
HIS also provides a convenient manner for physicians and health care professionals to access the patient's medical records. This information can be accessed anytime and anywhere as long as there is an internet connection available. Nevertheless, it is important to know that at present, electronic medical records are not encrypted, and hence, the security level is still limited.
Section 3: Maintaining the Integrity of Patient Data
HIS also allows for the transfer of records between different hospitals in order to reduce the risk of having duplicate medical histories within each institution. Nevertheless, data or information exchange between hospitals is still complicated and usually takes a number of steps before this process can even begin.
Section 4: Risk Assessment and QC Management
HIS also offers tools that help with quality control management and risk assessment. For example, they may track medication usage or review surgical procedures complete with records of post-operative care.
These tools can also be utilized in order to reduce patient's anxiety and stress levels because they are able to monitor their health status as well as other important medical information by accessing the system anytime and from anywhere.
Although hospital information systems have been around for several years, they are still evolving to adjust to the demands of a growing medical field.
8 Types of Hospital Information Systems
Healthcare organizations always have a need to manage and provide secure information about people's medical histories, but which system is best for a hospital?
There are eight different types of hospital information systems that can help you to organize and consolidate health data. These are:
1.    Health Information Systems (HIS)
This type of software serves as the backbone for most hospitals, managing their electronic health records (EHRs). HIS offers clinical decision support capabilities to make sure patients get the care they need when they need it. They also have care plan management capabilities, in order to work with your patients' home care agencies and make sure everyone stays on the same page.
2.    Electronic Medical Records (EMRs)
Electronic Medical Records (EMRs) are the backbone of most hospitals of any size. They have a patient's complete history in one place, including care that has been provided, notes, and lab results. Because of the amount of data they hold, too many records can lead to security breaches and even identity theft.
3.    Clinical Management Systems (CMS)
Clinical Management Systems (CMS) are designed to determine how an individual is responding to treatment after they have already received it. CMS helps doctors with making decisions about treatment plan changes and when patients should be discharged from the hospital after being treated. CMS usually works with software like Epic for hospitals.
4.    Picture Archiving and Communication Systems (PACS)
Picture archiving and communication systems (PACS) are designed to integrate with HIS and EMRs. They store and preserve all of a patient's imaging for future reference, as well as give doctors the tools needed to look at these images, even if they're already out in the field.
5.    Radiology Information Systems (RIS)
Radiology information systems (RIS) are designed to integrate with PACS. These systems help clinicians work within the confines of their particular hospital or network. They also provide better access to information for doctors who don't have immediate access to an EMR or other database when they are in the field, like in an ambulance or another department far from their computer.
6.    DICOM
This type of system is designed with large hospitals in mind since it organizes medical images by anatomical structure for easy searching.
7.    Laboratory Information Systems (LIS)
These systems are designed to improve the efficiency of labs and ensure that data collection is streamlined. LIS integrates with HIS and EMRs to manage laboratory services, automate workflow management, reduce the turnaround time, and create specialized reports.
8.    Electronic Data Capture (EDC)
Electronic data capture (EDC) systems allow healthcare practitioners to collect data electronically in real-time rather than having to enter it later. They are used for collecting patient information at the beginning of an appointment or during a hospital stay.
Why Do Medical Facilities Need HIS?
HIS is integrated with other enterprise systems to streamline the medical operations of a healthcare organization including financial accounting and transportation management. Using HIS data can help hospitals make informed decisions on where to invest capital or where new clinical services should be provided so as not to disrupt existing workflows while improving the quality of care.
Not all HIS implementations are alike – but even if the type of HIS you implement does not follow any best practices at this time, it is important that it goes live quickly so it can start delivering value for your organization.
Sunvera Software develops next-level software applications from start-to-finish. We are a premier software and mobile app development agency specializing in healthcare mobile app development, custom mobile app development company, telehealth software, sales dashboards, custom mobile app development services, retail software development, supply-chain software, ecommerce, shopify, web design, iBeacon apps, security solutions and unified access software.
We are proud partners with Amazon AWS, Microsoft Azure and Google Cloud.
Schedule a free 30-minute call with us to discuss your business, or you can give us a call at (949) 284-6300.