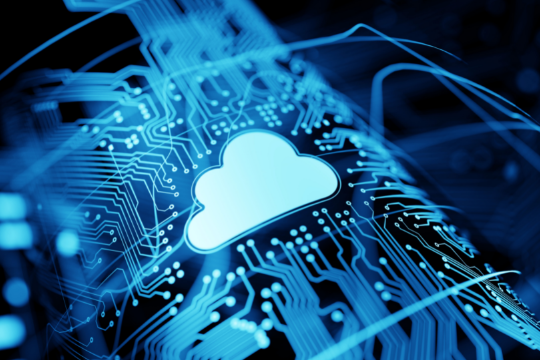 The Cloud has evolved quite rapidly in the past few years. While in the past, Cloud computing was limited to basic services such as email and storage, today we have enterprise-grade applications running on Cloud infrastructure. Companies are migrating more of their processes to Cloud for improved business efficiency.
The increasing use of cloud services is considered one of the most important current trends in technology. There is now a new trend where companies are moving away from the traditional approach of owning and operating their own servers. This has led to a new development which we call as Hybrid Cloud.
What is Hybrid Cloud Computing and Storage?
Hybrid Cloud is a cloud computing approach which enables the organization to have centralized storage and management of information without being dependent on a single structure.
Typically most companies now keep their data in different places like network-attached storage (NAS), Multi-Protocol Label Switching (MPLS) networks as well as public cloud such as Amazon Web Services (AWS), Microsoft Azure, etc. These are typically not interconnected and live in silos.
Hybrid cloud computing enables connectivity between these various storage devices as well as public clouds such as AWS, Azure, Google Cloud, etc., This helps the company to manage all their data from a single pane of glass and thus provide better management and security of data.
Advantages of Hybrid Cloud Computing and Storage
One might be wondering 'Why use a hybrid cloud?'. What are the advantages of hybrid cloud over other types of clouds? The main advantage is that it helps the company to manage data better. Today there are many companies which have their information spread across different silos in their organization as well as public clouds like AWS, Azure etc. Managing these storage devices comes with its own set of problems like security, management etc.
A hybrid cloud computing structure helps the company to manage all this data with better management tools and most importantly through one single pane of glass. Thus, instead of having different set of tools for managing data on storage devices as well as public clouds, it is now possible for companies to have centralized management system which can help them not only monitor but also control all these devices from a single place.
Reasons SMBs Can Benefit from Hybrid Cloud
Small and medium-sized businesses(SMB) can benefit a lot from using hybrid cloud for their business, in many different ways.
Security
Security of data is one of the biggest challenges in today's world. With so many devices and information, it is difficult to manage security on these devices. Using a hybrid cloud computing approach makes it easier for companies to monitor and secure their information.
Centralized Management
Managing storage devices as well as public clouds comes with its own set of challenges. With so many tools and technologies, it becomes difficult to manage everything from a single place. A hybrid cloud approach helps companies get this centralized management considering the fact that they can manage both storage devices and public cloud through a single pane of glass.
Cost
Today we live in an age where everything can be done online. With so many cloud-based SaaS tools, it is now easier than ever before to manage the business. With public clouds like AWS, Azure, etc., companies can access these services at a fraction of the cost that it would take them to purchase and manage their own servers. This also helps them save time as most of these services are available on a subscription based model.
Given the several advantages of hybrid cloud computing, it is definitely something that every organization should consider. Since most companies now have multiple storage devices like NAS, MPLS networks as well as public clouds like AWS, Azure, etc., which are not interconnected; it is important to find a centralized approach to manage all of these devices.
With most companies moving their infrastructure to the cloud, it is becoming increasingly important for them to have a solution that can help them manage data from one single place. This not only helps in centralizing data storage but also businesses can now switch between different public clouds without losing any information as it would all be hosted on centralized computing services.
Hybrid cloud deployment helps companies to reduce costs as well as time required for data management. Since most of the storage devices and public clouds work on a pay-per-use model, it becomes easy for companies to access these services without investing a lot in terms of infrastructure and time.
Sunvera Software develops next-level software applications from start-to-finish. We are a premier software and mobile app development agency specializing in healthcare mobile app development, custom mobile app development, telehealth software, sales dashboards, custom mobile app development services, retail software development, supply-chain software, ecommerce, shopify, web design, iBeacon apps, security solutions and unified access software.
We are proud partners with Amazon AWS, Microsoft Azure and Google Cloud.
Schedule a free 30-minute call with us to discuss your business, or you can give us a call at (949) 284-6300.