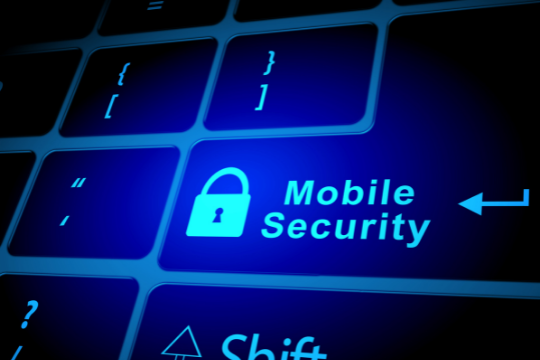 It goes without saying that in 2021, most people own a smartphone and the mobile device industry's worth is in the range of hundreds of billions. We know that the use of smartphones and tablets is by no means confined to business people, with entire families sitting around their dinner table, each glued to their own smartphone or tablet before them. It's easy for us to forget that behind all these devices lies a powerful technology that in the wrong hands can wreak havoc in just about every aspect of our lives.
This paper looks at how trends in mobile security have developed in 2021, and how they are likely to influence the choices consumers make when purchasing smartphones or tablets.
Top Mobile Security Trends In 2021
As a mobile application designer, you need to be aware of the key mobile trends in IT security to properly combat the security threats your app is going to face in the upcoming years. And if you are not equipped with sufficient knowledge and tools, it will be difficult for you to protect against all those threats. To make sure that enterprises facing these problems can take proper steps for mobile app security, we have come up with some really important security threats that are going to be common in the coming years.
1) Information Security Transmitted Through Mobile Apps
Insecure communication channels are among the biggest threats to mobile apps. Servers are the entry points through which critical mobile application data is accessed and extracted by hackers. In the most common cases, attackers generally target these servers with sophisticated Trojans to extract sensitive data from them.
The solution is to ensure that the communication between your mobile app and your backend is secure. You can do this by using HTTPS and mutual authentication protocols and encrypting all the data in transit so that an attacker cannot access it even if he gains physical access to a network connection.
2) Security of Apps Running on Databases
With the increasing use of mobile devices accessing cloud-based data from unprotected networks, data theft is on the rise. The solution is to use "data masking" tools that hide the sensitive information of your customer until they are logged in. This way, no one can read the data but only those who have permission to access it. Developing apps that run on databases is also an essential factor to ensure that the transmission of information is much more secure.
3) Security of Mobile Devices Against Malware Attacks
Naturally, we're seeing the rapid growth of anti-malware solutions to meet the challenge of huge threats to personal as well as enterprise mobile phones. App designers are focusing their resources on making sure their platform can immediately detect and warn users about any kind of malware attacks.
4) Security Against Rogue Apps
They're everywhere, and these malicious apps are trying to imitate big companies like Facebook, Whatsapp, etc. in order to trick users into downloading them. This is really a serious threat for mobile app developers because it affects their reputation badly if any such rogue app developed by them goes undetected. So, they need to put strict measures in place, like cryptography, authentication, and access control in order to make sure that only genuine apps are downloaded by the users.
5) Security of Wearables
Wearable technology has already started gaining momentum among customers worldwide, with many manufacturers already offering competitive prices. The security threats associated with them are expected to be more severe than those associated with smartphones and tablets. Designers need to focus on developing specialized encryption and authentication methods such as voice recognition, strong passwords, and periodic password updates so that users can easily access their wearable devices while protecting their data and privacy.
6) Security Threats With Cloud Storage
As more and more organizations adopt cloud storage for securely storing their critical data, we've seen a number of security threats emerging from this platform as well. The solution is to use client-side encryption algorithms like AES-256 which make sure that no one can access the data without proper authentication.
7) Security of IoT Devices
Since IoT devices are required to run long periods without disruptions or require high processing speeds, they use embedded OSs and cannot be patched with security updates like other operating systems, opening the door to many potential security issues. The security of IoT devices will depend on how they are designed, the usage of open-source software, and how hackers can access them. Manufacturers need to follow strict guidelines to ensure that all their devices are built following secure coding best practices.
Trends in Mobile Banking Security
Mobile banking is the most secure option for online transactions, as mobile phones are not easy to hack and most bank systems guarantee that all financial data is encrypted and protected with strong security algorithms.
However, there is no 100% foolproof system and sometimes even big banks such as HSBC fall prey to sophisticated malware attacks. To avoid such frauds, device manufacturers have introduced security features that can identify and prevent rogue apps from being installed on the device. 
Developing trends in mobile banking security involve encryption software that can detect malware early enough before it affects users' data or even their identity. The mobile banking app designers should put in place efficient fraud management systems and authentication protocols to protect their users from identity theft and financial loss.
We see that in the future, mobile app developers will need to focus on developing strong authentication measures and security protocols. They will also need to develop apps that can detect any kind of security threats early enough before they cause damage. In short, we can say that future mobile apps will develop hand in hand with the future of security measures. Without one, you don't have the other.
Sunvera Software develops next-level software applications from start-to-finish. We are a premier software and mobile app development agency specializing in healthcare mobile app development, custom mobile app development, telehealth software, sales dashboards, custom mobile app development services, retail software development, supply-chain software, ecommerce, shopify, web design, iBeacon apps, security solutions and unified access software.
We are proud partners with Amazon AWS, Microsoft Azure and Google Cloud.
Schedule a free 30-minute call with us to discuss your business, or you can give us a call at (949) 284-6300.