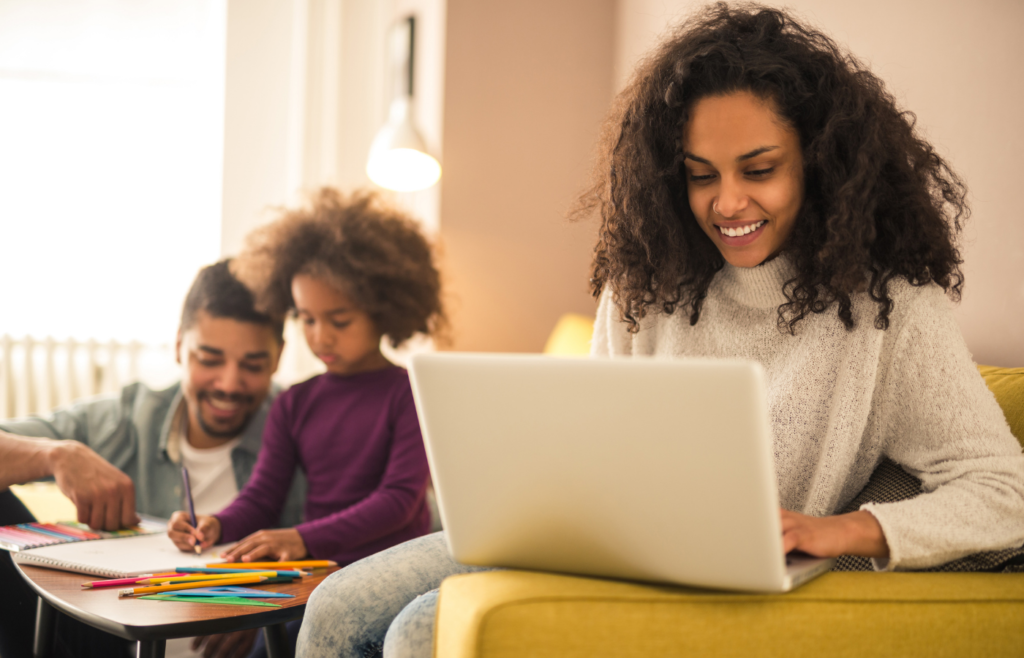 You may have seen the trending abbreviations WFH all over LinkedIn lately, and these letters stand for 'Work From Home'. This means that the employee works from his home, apartment, or residence, not from the office. Many companies have a WFH management, or indirect work policy, that allows their employees to serve from home either full time or when it is most comfortable for them. Several work from home trends have emerged this year, and we have gathered a list of some of these trends.
The year 2020 did contribute to a change in the workplace, with many employers and employees moving to remote work. Studies have explicated that 85% of people like serving at home, and 92% will proceed to work at home daily if given the possibility. As this turbulent year comes to an end, let us look at the projected trends in working from home that should be addressed in 2021.
More digital nomads
Improving the domestic environment
More savings, fewer costs
Highly updated workplace
Happiness, loyalty, and retention
Focus on health and well-being at home
More Digital Nomads
Remote workers like to stay at home and don't prefer to travel a lot for work. However, in 2021 the number of remote workers who prefer to work in remote locations rather than at home will increase. This trend will lead to an increase in the income of hotels and Airbnb, for example, from renting. It's a great way to diversify your workweek and power up at the same time. What could be better than renting a cottage on the beach for a week, where you work for a time with ocean views during the day, and you go for a beach walk at sunset?
Significant Facts
More and more remote workers are working outside the home.
Increase in the number of remote employees who rent hotel rooms and use AirBnB rental type.
Work on the beach for a week. Who's going to refuse?
32% of American workers prefer the option of a job extension. (PR Newswire, 2021)
Improved Home Environment
Out of all the work from home trends, this one is the most beneficial for family life. Work from home has led to a radical change in the time people spend on the road to and from work. This saved time is now invested in home life. Those who serve from home now have a longer time to interact with their family, as well as more time to converse with friends outside of the job.
In addition to being able to spend more time with friends and family, home-based work opportunities will be largely considered when people think about moving (whether they rent or want to buy housing), as well as when repairing. Similarly, people will spend more money on furniture, machinery, and home-based equipment.
Significant Facts
More quality time consumed with your children, thanks to less time on the road.
Having a home facility will be essential for finding new housing and refurbishing a present one.
More money is consumed on appliances and furniture to design a pleasant working atmosphere in the house.
A study directed by Nulab explicated that 56.7% of the members were not permitted to carry home appliances to help them work remotely. The same survey showed that 32.8% of participants had to buy equipment for remote work. (Nulab, 2021)
More Savings, Fewer Costs
As in 2020 for home-based work, travel and food/coffee were the main areas of savings. The greatest savings were in the absence of the need to pay for gasoline, road charges, and public transport. This savings even spread to lower clothing costs. Home-based work has led most people to fundamentally change their working costumes.
For most people, homework eliminates the need or requirement to wear a shirt on buttons or a blouse, which is usually worn in the office. While still eager to remain professional during working challenges, a simpler aesthetic consisting of simple cotton tops, T-shirts, and sweaters are widespread. In addition, working from home has reduced the requirement to wear a full uniform and similar things that have special care instructions. This has eliminated the need to spend time and money on dry cleaning all your best working clothes.
Summary (Quick Points)
Continue to save on travel expenses.
Adjust your wardrobe expenses to buy simpler things.
No more bills for dry cleaning.
If the employees work only part-time from home, they can save between $2,500 and $4,000 a year.
Extensive Updating of the Workplace
The future of working from home will cover many new sorts of technology. Businesses will introduce new systems and technologies to improve communication and engagement, enhance cybersecurity, and monitor employee productivity. These technologies will create a home work environment to make it more like work in the workplace or the office while preserving the benefits of working at home. These technologies will enable those who work at home to feel less alone and be able to interact easily with their associates.
Summary (Quick Points)
Modern technologies in the workplace to copy work in the office at home.
Creation of a social environment to reduce the level of isolation of employees.
The Alex Jobs yearly study found that 66% of respondents are more fertile in the home office than in the usual workplace. (Flex Jobs, 2021)
Satisfaction, Faith, and Recognition
As remote work becomes more common and commonplace, employers will see their employees' happiness, loyalty, and turnover decrease. This is beneficial to staff, as they will receive more appreciation and the likelihood that they will be rewarded for their hard work will increase. In addition, the reduction in turnover will make the organization more attractive to work and increase healthy competition for promotion among staff.
Summary (Quick Points)
More reward and recognition.
Reducing staff turnover.
Improving healthy competition in the workplace.
81% of enterprises adapt to improve the retention of talent by introducing flexible working hours. (Dawn Newswire, 2021)
Focus on Health and Well-Being at Home
The temptation to go to lunch will still be present, but you will not so easily succumb to temptation. When you are at home, you can enjoy healthy products that you have already bought as part of the purchase of products for your home. Gone are the days when you could use the "forget your lunch" excuse to go and buy unhealthy food for take-off.
Home-based work gives you more time for sports and fitness as you have been able to completely reduce the time to travel before work. You can now use the time you have chosen to spend at least 35 minutes of exercise before work. Along with physical exercise, employees will have more time to focus on consciousness through meditation and affinity.
There are many work from home trends, but these are some of the most common ones. It is said that work from home may become the new normal, even after the pandemic ends. Although that is unclear, one thing is for sure: work from home trends have tremendously evolved in the past year and a half.
Sunvera Software develops next-level software applications from start-to-finish. Schedule a free 30-minute call with us to discuss your business.