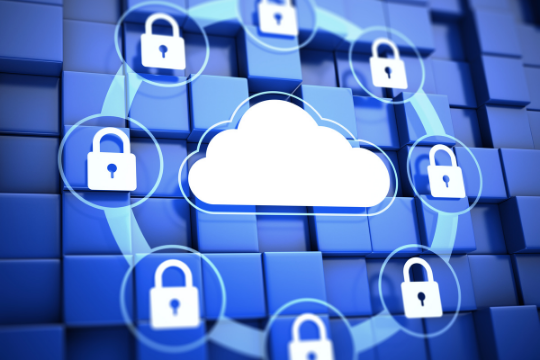 Cloud computing has been a boon to small and large companies alike since it allows them to lower costs, increase flexibility, and improve their business agility. However, cloud security concerns have emerged as one of the major obstacles in the path of wider adoption of public cloud services. From data privacy and isolation issues to risk mitigation and compliance challenges, enterprises are up against tough challenges when it comes to securing critical data in the cloud. Let us take a closer look at eight of the most important concerns that cloud users are battling with today and how to address them.
Data Isolation
One of the primary reasons for moving toward public clouds is that companies don't have to invest capital on hardware anymore. However, outsourcing your applications to a shared environment can create serious privacy and security concerns. If multiple customers are using the same physical infrastructure, it becomes difficult to protect sensitive data from being accessed by others. Amazon recently ran into this problem when Amazon S3 storage servers owned by one customer 'leaked' information belonging to another user due to configuration errors.
Compliance
Compliance is another major issue for enterprises that are migrating their applications to public clouds. While service providers claim to offer flexible cloud environments, most of them cannot offer the levels of customization that some companies need in order to meet compliance requirements. For example, HIPAA rules have made it mandatory for healthcare organizations to use only certain types of encryption to protect patient information stored in the cloud.
Risk Mitigation
The increasing number of security breaches in the cloud has raised many eyebrows when it comes to moving critical applications and data off-premise. While service providers have improved their infrastructure security over the years, most enterprises cannot afford a breach that may cause them thousands or millions of dollars in losses. Furthermore, the lack of encryption features and other security measures at some public cloud providers makes it difficult for companies to move their entire IT infrastructure to third-party hosted servers.
Identity and Access Management
In a cloud environment, administrators have the right to create user accounts on behalf of other users. This allows them to share access credentials with third-party vendors or business partners without obtaining permission from account holders. Furthermore, enterprises also need to control how multi-tenant administrative privileges are used by service providers and end-users.
Tagging
One of the most effective ways to enforce compliance and security policies is to apply tags on data stored in cloud applications. This allows for quick discovery of sensitive information, which can be used by appropriate security teams for further investigation. However, tagging individual files stored in public clouds remains a challenge due to lack of extensive file management features.
Data Privacy
Enterprises are also concerned about the privacy of their data stored in public clouds. Security and compliance regulations restrict them from storing personally identifiable information (PII) and other sensitive data on third-party outsourced servers. Service providers claim to offer 'secure' cloud services, but most companies find it difficult to determine whether or not a particular cloud environment can meet their stringent data security requirements.
Data Protection
Data storage is not the only concern with some public cloud providers. Service disruptions are another major issue that companies face when they choose to host their infrastructure on third-party servers. According to a recent survey, IT executives believed service availability was one of their biggest worries related to cloud computing, and many of them were concerned about whether their data would be protected in the event of a service disruption.
Consumerization Of IT
The 'consumerization of IT' is another major cloud security challenge that enterprises are facing today. While employees have embraced mobile devices for business use, many companies are still struggling to maintain control over their data stored in these devices. As a result, security managers are forced to take extra measures to ensure that they can protect company data from being 'lost' on mobile devices.
While migrating their IT infrastructure to the cloud offers many benefits, security managers can no longer solely depend on perimeter-based firewalls and antivirus software to protect sensitive data from cybercriminals. Instead of just adding more security products or services that do not address real problems, companies need to focus on building a strong cybersecurity strategy that includes cloud security monitoring and incident response capabilities to ensure that their critical data does not fall into the wrong hands.
While there is no single solution that can address all cloud security issues, companies need to study existing compliance requirements and develop a clear road map before they move any applications or data off-premise. As more enterprises embrace public cloud infrastructures for critical business functions, security managers should brace themselves for a series of cloud-related cyberattacks that use advanced persistent threats to penetrate their computer networks and steal valuable information.
Sunvera Software develops next-level software applications from start-to-finish. We are a premier software and mobile app development agency specializing in healthcare mobile app development, custom mobile app development company, telehealth software, sales dashboards, custom mobile app development services, retail software development, supply-chain software, ecommerce, shopify, web design, iBeacon apps, security solutions and unified access software.
We are proud partners with Amazon AWS, Microsoft Azure and Google Cloud.
Schedule a free 30-minute call with us to discuss your business, or you can give us a call at (949) 284-6300.