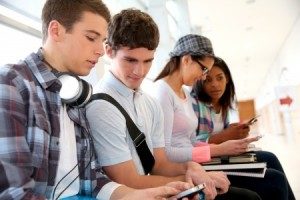 Beacons are a thing of the present and future. It has certainly fueled the automated mobile market industry, and social media has created awareness to these different trends.

It also helps that social media might be one of the causes for rampant incline of mobile use.
Because people are glued to their phones, developers and dreamers have come up with different uses of Beacon Deployment. This week's topic is the beacon deployment in the Golf Industry.
With golf courses always trying to fully book tee times for all available timeslots a natural option is a push notification to a registered user's smartphone with the deals offered on the less desirable timeslots. In addition to the tee times they are also trying to drive their golfers to use the other services offered at the facility such as food and beverage services, driving range, pro shop and special events hosting. All of these offerings can be promoted in pre-visit, onsite and post-visit communications using beacon technology to reach the registered users via text, email, geo-fence boundaries and beacon triggered notifications.