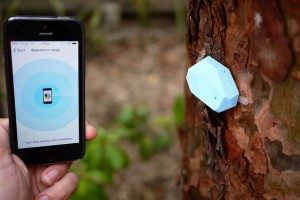 Automated Mobile marketing has been fueled by technology known as beacons. Through different avenues of social media, awareness has been brought to different trends.

It also helps that the creation of the smart phone and its ability to hold social media apps has created this incline towards mobile technologies.
Because people are glued to their phones, developers and dreamers have come up with different uses of Beacon Deployment. This week's topic is the beacon deployment in the Transportation Industry.
As with most deployments of proximity beacons and the associated app the transportation industry benefits from geo-fence specific information delivery with content options such as schedule updates, boarding pass downloads and gate assignments. The informational content can be universal or user specific. Their always exists the option for vendor service information delivery when an enabled device is triggered by a proximity beacon to extend offers and promotions to the user.