Closing the Visibility Gap with PromoMyApp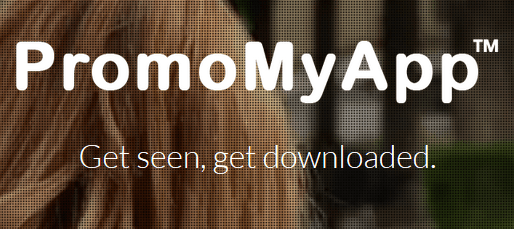 Applications/Services Provided
PromoMyApp is a mobile app platform, developed by Sunvera to fill a serious visibility gap between apps available on iTunes and GooglePlay and consumer internet searches. App developers came to Sunvera because their apps were not visible through internet searches. Consumers didn't even know that there was an app available to solve their issues. Sunvera developed PromoMyApp to bridge that visibility gap and provide badly needed internet exposure for mobile app developers.
Company
To date, PromoMyApp is being used by these developers:
Panalinks' SpotLaw, an app that enables attorneys, law students and researchers to quickly pull up historical legal cases that previously were buried in unsearchable databases.
Altura's HCP Studies, an app that connects physicians and other healthcare providers to information on local clinical studies and research to enable them to provide a higher level of service to their patients.
Historide's Historide, an app that connects vintage car enthusiasts with local car shows, events, trivia and other resources.
The Challenge
A consumer may search the internet for a solution to a problem and never know that there is an app to solve it. For app developers, this presents a problem. "If they don't know I have an app to solve their problem, how can they find me?"
The Solution
PromoMyApp enables casual internet searchers to be exposed to an app that solves their problems. Prior to PromoMyApp, consumers had almost zero visibility of apps when conducting an internet search. For app developers, PromoMyApp gets their app seen in internet searches. No longer must they rely solely upon iTunes and GooglePlay to promote their app.
How PromoMyApp Works
It begins by calculating an assessment of how visible the developer's app is today. Sunvera has created what we call a "discoverability" score, that taps into a number of sources and, through a sophisticated algorithm, creates a score between 1-800 which represents how easy (or hard) it is to find any specific app. Most apps initially score very low, since they're generally invisible to the mobile search engines. Once we have identified an app's discoverability score, we have our base point and can begin to track improvements after the PromoMyApp solution is activated and running. The program automates the process of creating multiple description pages for the attributes and keywords relating to the app. The platform then reaches out to all the major search engines and social media. It begins the process of "deep-linking" between the mobile source, the generated pages, and all the major search engines.
The Results
A steadily improving discoverability score and an app that can now be found through casual internet searching. App developers, using PromoMyApp, can get an edge on competition, through internet exposure previously non-existent to their target audiences.
PromoMyApp is newly launched. We promise to share tangible results with you as we get them from current users. Stay tuned!
© 2022 Sunvera Software. All Rights Reserved.