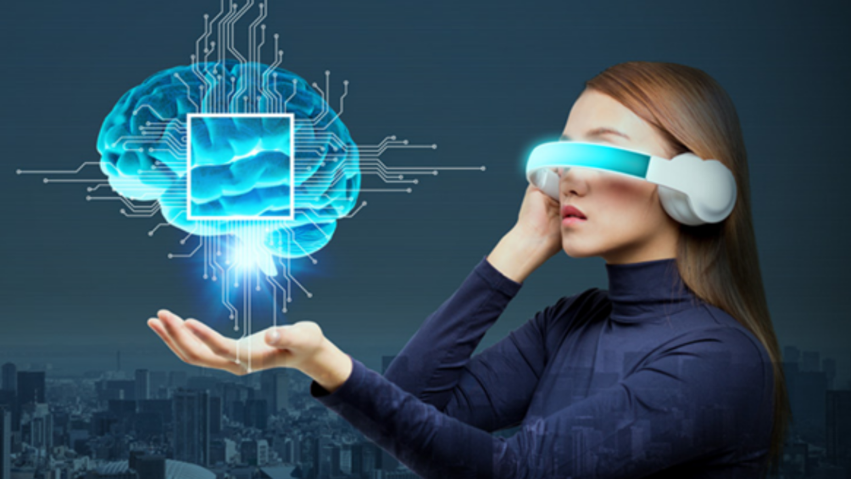 Custom eLearning solutions explore the different ways of strategy in coaching. Learners want to know that you respect their time and that they are only providing the experience and information they need to grow in their position and excel at work. If not customized, learners can eliminate information that is no longer needed, no matter how valuable it is. eLearning modules can combine attention, consideration, and concept learning. These modules create a very accessible and perfectly balanced system to provide the right combination of content, context, and impact for very dynamic training from the beginning to the last piece of information provided in the courses.
Custom eLearning Solutions
The following are some benefits of custom eLearning:
Provide Performance Support
Custom eLearning solutions enable you to create engaging, interactive, fun, and exciting content that goes beyond simple training, enabling your learners to take the initiative and apply new knowledge to their work. For example, a custom eLearning solution includes ongoing performance support in the form of apps, video libraries, resource centers, how-to guides, checklists, etc. It not only provides training but it's also designed to provide accurate information when learners need it most.
Improved Learning Efficiency
In off-the-shelf training courses, the likelihood of getting the information that applies to the learner is very low, unless the topic is a general one. As a result, learning is a waste of time and resources and affects the company's bottom line. A tailor-made eLearning solution is the best solution for your employees because it provides exactly what you need to know.
Increased Engagement
According to a Gallup survey, only 34% of American employees are enthusiastic about their work. Textbook-like training is boring and may not convey excitement for the workplace. Custom eLearning allows you to see learners as individuals rather than checklists, and to enhance interaction and engagement through proper training.
Focus on the Target Audience
There are no similar organizations in the world. Each organization has its unique traits.  It makes this almost guaranteed that there is a gap in existing training products. Different qualities may be their powers, defects, support, and expertise. Therefore, when you think about training such as compliance, legal, accounting, onboarding, and safety and health, the general approach will be more harmful than beneficial. The best way is to establish contact with a qualified eLearning material developer. They are responsible for examining the public and compose a custom eLearning solution for excellent results. This advancement in design shows the optimal results after the course implementation.
A Personalized Approach
Custom eLearning will also allow you to customize the content separately for each student or employee. Based on your learning path, learners can choose topics, take time, and move forward quickly. Due to this personalized access, managers improve their abilities on an individual level to show the best performance.
Overcome the Practice Time
Almost every organization spends the most time on the training of their new employees. Sometimes, all the employees need different types of training and spend a lot of time training for their role. Custom eLearning enables the company to design the content separately with engaging themes for each employee. Custom eLearning reduces training time without lowering the value of training. It increases the efficiency of the employee and also saves time.
Easy To Update Content
With ready-to-use eLearning, it is almost impossible to tweak your content to make it current. Custom content always delivers fresh and up-to-date training. When content needs to be modified, you can save time and money by adapting your custom eLearning to make only the latest changes rather than looking for an entirely new course.
Custom eLearning Course Development
Step 1: Program Objectives and Limitations
As with other complex projects, the first step in eLearning development is to plan your destination. Start by understanding the overall picture of what the program will accomplish, what will be achieved, how it will measure and what is to be gained. This gives an idea about the program's modesty as budget, timing, and schedule.
Step 2: Cultural Compatibility
Once you've determined the purpose and limits of the program, let's think about the company culture. Think about the vision of your company. What are the values of your company? How can eLearning modules enhance this basic information? What about other learning initiatives?
Step 3: Learner Needs
Spend sufficient time investigating learners. What are their key issues and knowledge gaps? How is that measured? What prevents you from learning or applying what you know? Make a sheet that accounts for the qualities, professional capabilities, content practice, and activity of learners.
Step 4: Content & Strategy
So far, we've looked at the organization as a whole and the group of learners. The next step is to focus on content. What topics and sub-topics do you need to teach to solve the learning gap? Generate a separate folder that includes source data for creating the storyboard and share it with developers.
Step 5: Storyboard & Design
All of your work in analyzing, programming, and organizing up to this point will affect the teaching design of the storyboard.
When designing a component scenario, consider the following key elements:
A perfect script to tell stories
Graphics of software
Animated videos and photos
Display text on the screen
Sound effects for greater engagement
Soft music for relaxation of the mind
Interactions between students
Evaluations, feedback, and correction
Assessment and next steps
Step 6: Expand
Before the storyboard takes you to the development phase, you must think about how the student will see the unit: laptop, mobile device, or both? Use your preferred device(s) to place the elements on the screen, create interactions and ratings, and match animations to audio narratives.
Custom eLearning Approach
eLearning requires some improvements to gain the perfect position in the market. This strategy presents an advanced and perfect digital training practice, so it gives higher action, complete learning, and active recalls. Our approach for eLearning is following:
Understand the learners
Make a connection between learning and actual performance
Provide realistic practice and feedback
Leverage interactivity to engage deeply
Use storytelling power
Examine the performance of learning
Apply multimedia approaches to learning
Sunvera Software develops next-level software applications from start-to-finish. Schedule a free 30-minute call with us to discuss your business, or you can give us a call at (949) 284-6300.