GDPR: The big final exam you procrastinated on
In an optimistic effort to slow the exponential growth of data and the inevitable breech of user privacy, the European Union lawmakers hoped to enhance data protection and return big data back into the autonomous hands of the users. Like thousands of students are asking themselves how they procrastinated on their big final, so too are the big tech companies of the world asking themselves how they procrastinated on the GDPR Compliance and avoid legal hassles.
Personal data and why it needs protecting
If you are like me, personal data is a pesky and distracting message you skim through before accessing your apps, but the second you press accept to allow Yelp or Tinder to access your friends and location you are putting your personal information and your friend's personal information at risk — and it cannot be undone. So what is Personal Information anyway?
Personal information is your phone number, email, age, race, gender, sexual orientation, image, social security number, address, family, friends, education, and current locations. And all this information is at risk, thus the dire need for cyber security. Essentially, "Big Brother" is watching. With this much information unregulated, willfully supplied, and free for hackers to access, the issues grows much larger than a simple individual, personal case of fraud, it can grow to national proportions of distrust in our democracy and global economy.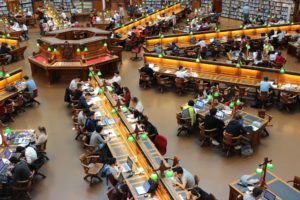 So what's GDPR again?
The GDPR or General Data Protection Regulation was first approved by the EU Parliament on April 14th, 2016 with enforcement set to take action on May 25th, 2018. After nearly 3 years of negotiation, the regulation was set to apply to the 28-member state bloc which will be filtered down the different legislative processes for each EU country. Even the UK, with its attempt to Brexit the room, is still held hostage by the dire need to implement regulation between the flow of data between the EU and UK—yes, the GDPR is that threatening.

But what does the EU regulation have to do with American Industry?
The answer is: EU regulation has A LOT to do with American industry. In an independent survey of large company CIOs, conducted by Vanson Bourne they found that 52% of American businesses process European data. So half of the country is panicking about the meaning of these compliance standards and what this could mean for the proper concealment of their customer's data.
Can I still pass the class if I fail the final?
Unfortunately, not with these stakes. The penalty for not complying with these regulations will be a 4% fine of your company's global turnover or €20 million ($25 million) not to mention the massive PR disaster when your company is splashed on every headline for not protecting your user's social security numbers, IP addresses, or website cookie data. We all have been watching as Facebook executive, Mark Zuckerberg raised his hands to the flame of congress and much hotter the torches of his own users; this could be your company as well if you do not work hard to comply with the GDPR standards.
Find a tutor who can help your company?
The GDPR is an ongoing challenge which will continue to face the future of your business in the grand scheme of things. Whether you're a small startup or a mid-size company it is easier than ever to make your product virile and your company global. Allow Sunvera Software to help your business protect your big data and users to comply with the General Data Protection Regulation or any future laws which will undoubtedly arise.