Simple. Responsive. Smart.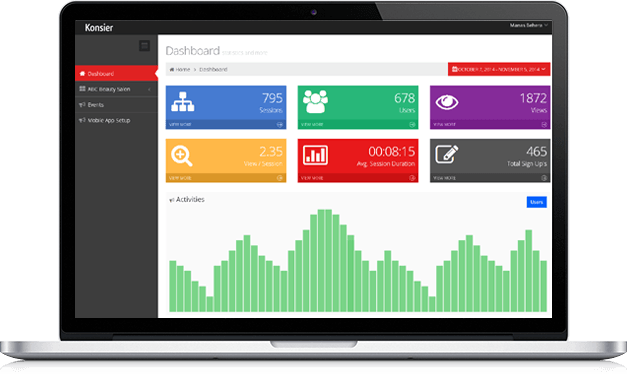 Imagine being able to put the most convincing content in front of your customers right when they are about to make a buying decision. Well, that is how Konsier works! This smart application allows you to increase your sales and your ROI with the power of persuasion.
Visitors download the free KonsierTM App at your entrance or anywhere else within or outside your facility (simple code scan).
Email of each scan is automatically entered into the KonsierTM system.
Strategically placed iBeacon ® transmitters pick up each person's movement.
KonsierTM Portal lets you set up and orchestrate unlimited campaigns, store content and view analytics on customer behavior.
Konsier deployments
© 2022 Sunvera Software. All Rights Reserved.