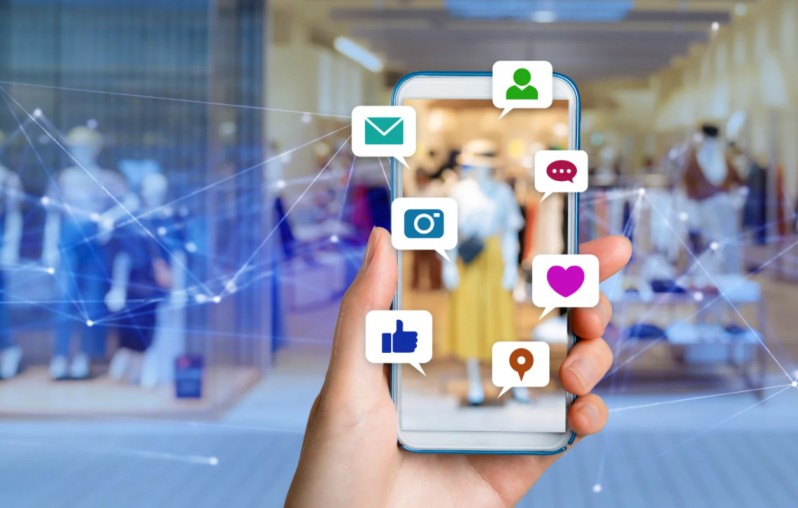 Mobile advertising is the best way to attract more customers to your app. Mobile app advertising companies provide ads of different sizes like banner ads, video ads, pop-up ads etc. that can easily fit on your mobile screen. There are a lot of mobile app advertising companies available, and you can monetize your app with these companies and earn a boatload of money as you run your ad campaign.
In this article, we will discuss the top advertising companies, their benefits, and why they are the best advertising companies.
Facebook Ads
Facebook is one of the most authentic and oldest platforms for advertising. Facebook has a lot of users and a wide range of audiences and that is why it is the best platform to target your audience. According to a report, Facebook has almost 2.8 billion monthly active users. There is no doubt that Facebook is the largest social media network out there. You can place the ad for your app on Facebook, and Facebook will send the traffic directly to the app store. Facebook also offers analytics of your ad performance.
The average click-through rate (CTR) of Facebook is 0.9%. You can even monetize your app with Facebook and earn a good amount of money.
Leadbolt
Leadbolt is one of the most recommended and prominent mobile app advertising companies. Leadbolt provides high-quality and high-performance ads. Their ads come in many formats like interstitial ads, native ads, video ads, banner ads, playable ads, etc. Leadbolt uses modern technology such as machine learning and automated campaigns to give the best ROI.
According to stats, their ads are currently serving on 66000 apps. Leadbolt comes under the umbrella of those companies that have contextual ads. They serve ads by focusing on users' interests. They provide a free hand to choose the app where you want to serve your app installations ads. Leadbolt also provides very good CPC and CPM rates so that you can generate revenue by monetizing your app.
MobAir
The next best mobile app advertising agency is MobAir. MobAir is available all across the world. It provides high-quality and attractive ads. Their ads are available in many formats. You can choose any format according to your satisfaction. You can run an ad campaign on MobAir and you can notice your app as well. They have powerful tools for monetization. Their CPC and CPM rates are best compared to the other networks.
Tiktok Ads
The most powerful app advertising company of modern times is Tiktok. Tiktok has a wide range audience, with 800 million active users worldwide. Tiktok ensures a high engagement rate.
Tiktok is among the best app advertising platform that places your ads in a very unique way and provides you an option to market your content with localized content. Tiktok influencers that have almost 2.5 million followers typically charge $700 per post.
Google App Campaign
Undoubtedly, Google is one of the largest search engines. It has a search engine market share of 91%. Google earns more than 90% of its revenue through advertisements. Google app campaign is an advertising platform that is exclusively designed for mobile app advertising. Google app campaigns work on a cost-per-install and cost-per-action basis. You can publish your app ad on Google and run a live campaign and earn money from your app by monetizing your app with Google.
Taptica
The latest and modern technology of machine learning and artificial intelligence (AI) is used in Taptica, which helps to reach the targeted users on time. It has 200 million users. Most of the ads are available in video format. You can place their ads in your app and you can advertise your app with their platform.
Apple Search Ad
Clearly, Apple search ad is an iOS app advertising company. Apple Search Ad primarily focuses on promoting IOS applications. Apple Search Ad is also known as App Store Search. They allow their publishers to drive traffic on their apps by using this platform. Apple Search Ad has two plans to run an ad campaign: Basic and Advanced. The cost of a basic plan is $5000 to $8000 and an advanced plan allows the publishers to set their budget and audience themselves. This platform also allows publishers to monetize their apps.
AppLovin
AppLovin is the top-notch app advertising company for game developers. They allow game developers to run their campaigns and monetize their gaming applications. They can reach your gaming app to 470 million users. Along with app install ads, AppLovin also offers lightweight SDKs to get the full benefits of in-app advertising for your app.
Sunvera Software develops next-level software applications from start-to-finish. Schedule a free 30-minute call with us to discuss your business, or you can give us a call at (949) 284-6300.