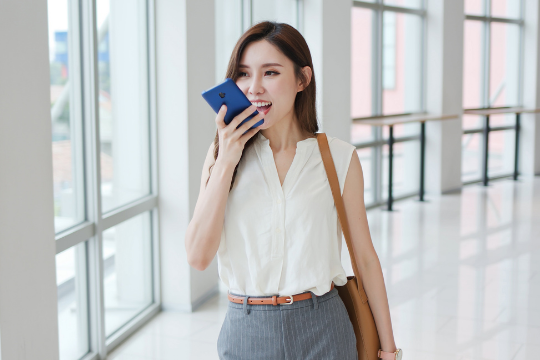 A couple of years ago, voice search was just a distant dream. Now it is slowly gaining traction and slowly transforming retail. Many marketplaces are on the verge of seeing more mobile searches on home devices rather than traditional mobile search. Voice search is definitely here to stay, with 41% of adults using it at least once a day (DBS Interactive).
Challenges and Opportunities for Retailers and Customers
Voice search poses several challenges and opportunities for eCommerce business owners, marketers and SEO's. Challenges include getting your website to rank in results, building content that is optimal for voice searches, and more.
Opportunities are abundant, with voice search driving more traffic to websites, higher conversion rates and increased sales. With voice search, Google Assistant will be able to respond with rich results which it expects to be images, videos, direct answers and much more.
A retailer would need to ensure that their website is mobile friendly, fast loading and easy to navigate. They also have to optimize their site for local search rankings.
Best Practices for Voice Search Success
Make sure your site is mobile responsive! With voice search on the rise, there will be less traffic coming via traditional desktop searches so it is important to make sure your website looks great on all devices, especially home devices like Google Home. Start considering how you can optimize your site for voice search.
Make sure your site is indexable! This means that you should have all the content on your website structured in a way that Google will be able to understand and properly crawl. For example, avoid using JavaScript or Flash. If they aren't rendered by Google crawlers they won't be picked up and indexed.
Optimize for local search! Since the results from voice searches will likely be local, it is important that you optimize your site as such. Make sure your site is geo-targeted with keywords in city names and addresses, ensure you have a Google My Business page with accurate information and ensure your address shows up clearly on your website.
Marketing Your Site for Voice Search Success
There are already several ways marketers can improve their chances of earning good rankings with voice search. Marketers should focus on the following:
Keep it simple! There is no space for long content or multiple questions and answers. Keep your content clear with simple language that anyone can understand.
Address different types of questions! Since voice search is still in its early stages, no one can predict what sorts of questions it will be able to answer. Make sure your site provides answers to a wide range of commonly asked questions and keep content up to date with the latest trends.
Use clickable links in your content! Provide clickable links in your content that will take the user to other relevant content. This is especially important if you are doing product descriptions, explain what users can expect to find on your site.
Applying Voice Search to Your eCommerce Store: Where to Start
There are several steps retailers should take before they start focusing on optimizing their eCommerce sites for voice search. However, retailers that start optimizing their site now stand the best chance of getting good rankings in both traditional desktop searches and voice searches.
A great way to get started is by auditing your current website, looking at ways to improve page speed, test different types of content and experiment with clickable links. Once you have made some improvements, start focusing on voice search.
eCommerce is evolving with the introduction of voice search. Marketers need to make sure their site is optimized for all devices, especially home devices like Google Home. Voice searches are likely to be local so it's important that retailers optimize their sites accordingly. Retailers can start preparing now by auditing their current website and making improvements where needed, then focusing on optimizing their site for new types of searches.
Voice search is only going to become more popular over time and if you want to reap the benefits of this growing trend it is important to take steps now while it is still new. The future of retail looks like an exciting one with both opportunities and challenges ahead.
Sunvera Software develops next-level software applications from start-to-finish. We are a premier software and mobile app development agency specializing in healthcare mobile app development, custom mobile app development company, telehealth software, sales dashboards, custom mobile app development services, retail software development, supply-chain software, ecommerce, shopify, web design, iBeacon apps, security solutions and unified access software.
We are proud partners with Amazon AWS, Microsoft Azure and Google Cloud.
Schedule a free 30-minute call with us to discuss your business, or you can give us a call at (949) 284-6300.