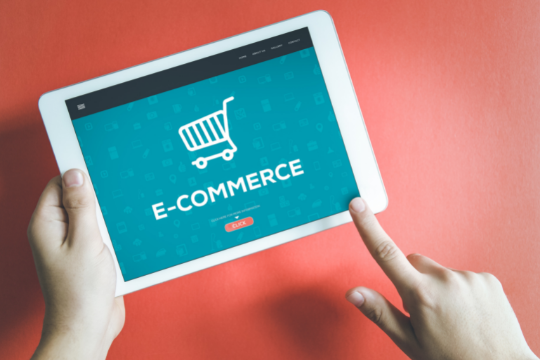 So, you've found a niche? Good for you! But now comes the real challenge: how to grow your ecommerce site with marketing.
Here are 10 tips to grow your ecommerce site and start making a profit quickly.
1.   Advertise on Facebook  
You've probably heard that advertising on Facebook works well, but it can be confusing how exactly to do it. There is the option of advertising in your newsfeed where you can grow an audience based on likes or common interests, but you can also grow your eCommerce site on Facebook by advertising in the sidebar. When you advertise in the sidebar, potential customers who have liked your page will be able to see your advertisements. It's important to know that every time someone likes pages on Facebook, their friends will see it as a story in their newsfeed. Your goal should be to grow your eCommerce site by building a list of fans who love your products and will want to buy them. It might seem like it takes too much time, but if you're doing it right, it shouldn't take that long at all!
2.   Promote your eCommerce Site on StumbleUpon  
If you aren't already using StumbleUpon, you are missing out. Look for a group that relates to your eCommerce site and grow your site by interacting with the people in that group. Share what you find interesting and helpful with people who will benefit from the information. Don't just share anything though – make sure that everything you share is something that is related to your niche or products and that it is something of quality.
3.   Create Contests
You can grow your eCommerce site by creating contests through Facebook pages, email newsletters, blogs, and websites. Give some sort of bonus or gift to those who take part in the contest like a coupon code or free shipping. Get creative!
4.   Post Informative Articles about your eCommerce Site Niche  
As long as you are staying within the guidelines for advertising, you should grow your eCommerce site by posting informative articles about it online. You can grow your business even more if you create a blog for it and provide content regularly over time instead of just a few posts here and there.
5.   Move the eCommerce Site from Blogger to WordPress  
Blogger is great, but if you want grow your site using blogs, you'll need to move over to WordPress.com or self-hosted WordPress (wordpress.org), just because there are better options to grow your blog using various plugins and more. Once you've moved your blog, grow it by posting more of the same type of content that got people interested in the first place. Do this regularly for at least one month and grow your eCommerce site through traffic generated by search engines like Google, Yahoo and Bing as well as social media sites such as Facebook and Pinterest!
6.   Create an eCommerce Site Press Kit  
Grow your eCommerce site by creating a press kit to give out to journalists. This informal eCommerce site marketing tool will include photos, articles, and links that relate to the products you sell. Include elements that will catch the attention of reporters like quotes from customers who have tried your products and success stories or awards.
7.  Apply to eCommerce Site Directories  
Grow your site by applying to eCommerce site directories. Submit the details of you and your business, along with links back to your website. If possible, create an 'about' page which you can link to from the directory sites.
8.   Encourage Customers to Write Reviews of Products  
If you have customers who love what they bought from you, you can grow your eCommerce site by encouraging them to write reviews on relevant review sites. You could even provide special discounts for regular reviewers if they decide to review more!
9.   Advertise on Craigslist for Sale or Free  
One of the best places to grow your site is through Craigslist. Use a free Craigslist account to place ads for what you want to sell (don't spam, be sincere and honest) and then grow your eCommerce site quickly by using an ROI calculator to figure out how much you spent and begin making profit. It's said that selling on craigslist can be a hit or miss, but if you're willing to put in the time posting ads in different cities or areas with high traffic, it could grow your eCommerce business significantly!
10.   Build a Facebook Group Around Your Niche eCommerce Site  
Grow your eCommerce niche blog by inviting people through a Facebook group. If you grow your niche business within the group, people will want to buy from it later on and will become interested in buying things that they find helpful or interesting.
Sunvera Software develops next-level software applications from start-to-finish. We are a premier software and mobile app development agency specializing in healthcare mobile app development, custom mobile app development company, telehealth software, sales dashboards, custom mobile app development services, retail software development, supply-chain software, ecommerce, shopify, web design, iBeacon apps, security solutions and unified access software.
We are proud partners with Amazon AWS, Microsoft Azure and Google Cloud.
Schedule a free 30-minute call with us to discuss your business, or you can give us a call at (949) 284-6300.