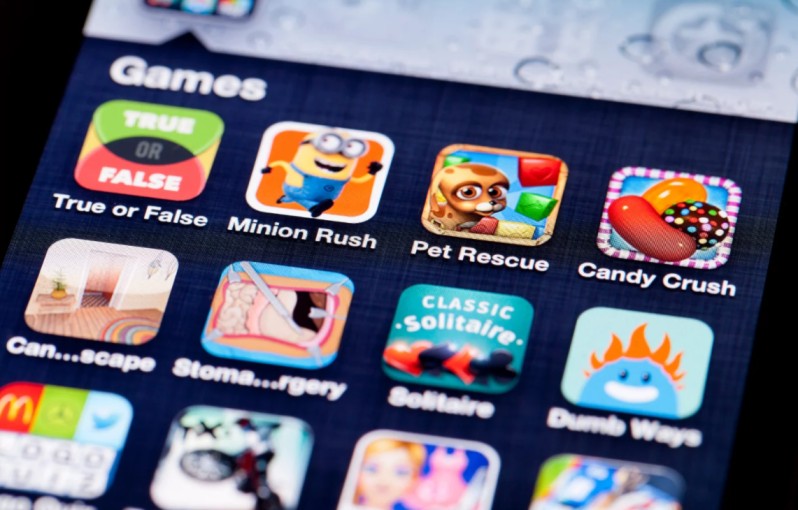 If you are already bored of playing the same game on your phone repeatedly, it is time to look for other alternatives.  There are so many different types of games in the app store: shooting, role-playing, racing, puzzles, strategy, you name it. We have compiled the best strategy games of 2021 that you can download from the Apple Store or Google Play Store. We are sure that you will find more than one proposal that will catch your attention.
Sky: Children of the Light (Free)
Fans of Journey and Flower will love the latest game from the same creators. Sky: Children of the Light has the same invoice as the other titles, but with a twist. You play as one of the "Sons of Light", sent to bring hope to the kingdom and return the fallen stars to their constellations. It has seven kingdoms to explore, and you can customize your character before setting off. Chat with other players to undertake missions, save spirits, discover treasures, and explore darker and more dangerous realms. If you want to enjoy it, you must play with others, because doing it alone can be a boring experience.
Grid Autosport ($10)
Are you tired of Real Racing 3? Then Grid Autosport is what you need. It is an ad-free premium title, but it requires a powerful phone to run, plus 3.9GB of storage. It has about a hundred circuits and the same number of cars. It is the closest thing to console-quality racing on Android. Controls are customizable. It has multiple disciplines, from resistance and demolition to street racing. Despite its price, it is an ad-free, in-app purchase experience.
Gorogoa ($5)
If we tell you that Gorogoa is strange, we are not doing it justice. It is more than that. But if that is the vibe you are going for, you will love this game. It is designed to be unnerving, and sometimes it over qualifies for this label. The hand-drawn panels seem to tell a story, although at first glance it is unclear how they are related. Your job is to link everything together to progress through the narrative, from rearranging the panels to zooming in, zooming out, and layering them to unlock the story. More than just a game, Gorogoa is a work of art and one that will make you feel immense satisfaction when you solve its challenges.  It is short, but it's worth $5.
Inked ($4)
This beautiful game immerses you in a world drawn by hand with a pen. Your character is a nameless samurai who must travel the world with his true love, Aiko. The place where you are was created by the mysterious artist, whose hands you will see frequently while exploring. When everything you love is suddenly taken from you, you must take it back by manipulating your environment, erasing, and redrawing parts of the landscape to solve puzzles.  You are in absolute control of the world, and you must unlock the way forward, which is sometimes easy, sometimes not so much. An emotional soundtrack, an endearing story, and a beautiful world all add up to create one of our favorite games so far this year. It is worth the price if you are drawn to this type of game.
The Wanderer (Free)
The basic aspect of this survival game may not catch you from the start but give it some time and you will be engrossed in an experience with a lot of replay ability. In this game, you are one of the last survivors of the effects of radiation on Earth, and your mission is to explore the wastelands, fight unwanted visitors, search for supplies and, for what you love most, not mutate to become one of them. Along the way, you can collect parts to repair your RV to travel faster and upgrade your storage space, customize your character, and more. The decisions you make and the interactions you make will affect your karma and how the game unfolds. There are many varied towns and places to explore, and because the map is randomly generated and the difficulty levels are adjustable, each time you play it will be different. It is free and there are no in-app purchases.
Sunvera Software develops next-level mobile games, including some of the best strategy games, from start-to-finish. Schedule a free 30-minute call with us to discuss your business, or you can give us a call at (949) 284-6300.