Working with Frontier Co-op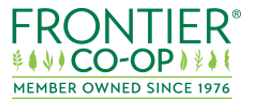 Applications/Services Provided
Creation of four retail websites, driven by a Magento multi-tenant engine. Sunvera salvaged an existing development project, which had gone through two contractors, $1.2m [do we know how much they spent?] and had been scrapped after 15 months. Here is our story of serving Frontier Co-op.
The Challenge
Frontier Co-op, had undertaken an ambitious development project to launch four retail websites, representing each of four Frontier brand arms. The project involved integrating the four Magento-driven websites with internal legacy systems residing within the Frontier network. The goal was to have a fully integrated, interactive working website by September of 2016. That didn't happen. Multiple deadlines were missed as the project quickly spiraled out of control. It soon became clear that the development skills and experience required, far exceeded the abilities of two sets of Magento contractors. The entire project foundered. As there was virtually no documentation available for transfer of knowledge, the work was deemed unsalvageable.
The Goal
To start from scratch, by revisiting the original statement of work, and making the necessary adjustments to get the project back on track. All elements of the websites and infrastructure needed to work in concert, and all unnecessary components removed. While initial deadlines had long since lapsed, Frontier needed to set new ones, that could only be met by professionals who could quickly step in and take control. Timeliness of delivery and development quality were key drivers.
The Solution
Sunvera was in the process of finishing up the successful development of Frontier's Quality Control platform. Frontier knew Sunvera had the experience needed to navigate through the tricky integration challenges of the Magento project. Sunvera was brought in to take control. They would need to assess and create a new scope of work with a concise framework of goals and milestones. And they would need to work fast, while keeping Frontier in the loop at all times.
The Results
A fully integrated portfolio of four retail sites, in full communication with key legacy systems within the Frontier network. While nothing could compensate for the time and money lost on the initial project, Sunvera was able to get Frontier up and running in much less time than had originally been anticipated.
Services
Sunvera began with an assessment of the scope of work and what had already been completed. As suspected, few parts could be salvaged. Undaunted, and lacking any substantial documentation, they set to work re-aligning the goals with the necessary tools to get the project moving. The following major elements were created and deployed:
Data integration to the ERP (PRMS)
Payment processing modules for credit cards and paypal
Olark 3rd party customer service resource
SOLR integrated search resource
Mobile responsiveness across all four sites
Development Snapshot
Duration of project: 10 weeks
© 2022 Sunvera Software. All Rights Reserved.