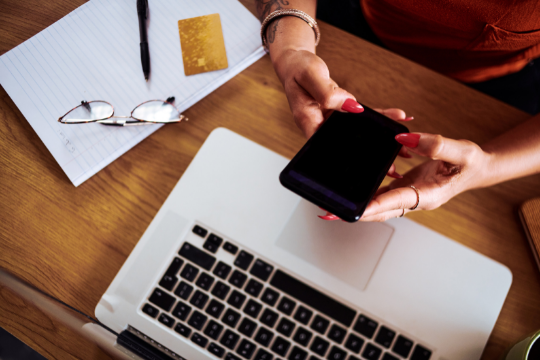 People have tried many ways to make money from their computers, and some have wanted to be app entrepreneur. Many people try to promote the products they find online, or even more complicated: design a website and link it up with a network of pages promoting various products – this is called "affiliate marketing" and seems like one of the best ways for an average Joe to start making some cash on the Internet.
Professional programmers are also a profitable market if you know how to grab 'em. Many people do not realize that even free programs have their developers, and they can be quite generous with payouts when you offer them something useful for free. For example, no one will ever get as much money for designing a toolbar than from software that makes money from ads.
If you are inspired to become an app entrepreneur, it is important to realize that there are a lot of similar tools available for developers. If you want to get started with your first app, just go and search online – many sites offer lists of the latest apps trending in the store, as well as interviews with their developers.
Tips for Becoming a Successful App Entrepreneur
Here are some tips that will help you out in becoming a successful app entrepreneur:
Make Sure Your Program Has Some Originality
This is very important – if you are trying to reinvent the wheel, or create yet another dog photo filter , chances are that someone out there already did so – and developed a better product. Try to look for problems in the app market that you can solve with your creation, or new ways of doing something old.
Look at Similar Products Online and Search for Their Positive and Negative Reviews
Take note of what people like, as well as what they don't like about similar apps available on the market.
Make a Lot of Clones in Your Spare Time, and Fail Fast
This is how you'll get experience developing apps – and if you are planning on getting rich off an app, it may be quite possible that you are not the first person to have made this particular concept before (as mentioned before). By creating many copies of similar products (and then improving them over time), you will find out what works, and which things to avoid in the future.
Look for Successful Apps Online and Try To Model One of Your Programs After It
But make sure that the app you're copying is appropriate for translating into something else. This is a great way to learn how to do something different – by copying an existing product and using the same source code for your own app.
Spend Time Reading About How To Make Money From Apps, As Well as Looking at Other Developers' Stories of Success and Failures
There are some good sources online that can help you get a start in the industry. Follow social media accounts of a successful app entrepreneur, and read their blogs.
Learn How To Write Code (or Don't)
This may be the most painful part, but you can start with simple programming tasks and gradually move on to more advanced applications. You don't need to learn everything at once – for example, if you want to make something as simple as a calculator app, just focus on the arithmetic. If you want to make an educational game, put emphasis on graphics and sound effects. If you do not want to take on the hassle of learning how to code, you don't have to. Having a great idea is enough, and then its all about partnering with the right app development company to bring your vision to life.
Preparing Yourself for Roadblocks
Making money from an app is not as easy as it may seem – there are plenty of roadblocks an app entrepreneur can run into, and here are some tips for dealing with them:
Don't Rely on Ads Alone To Make Your Program Profitable
Remember that the more apps you have out there, the less unique they will become. If your income is based on displaying ads from other companies, what will happen when there are no more apps to display them in?
For example, if you decide to create your own game with some timers and offer it for free, you can become quite a darling of the mobile game community. But, everyone who takes advantage of your generosity will eventually get bored and move on to something else. If you want to stay competitive in the app market, consider adding more original features and charge a small fee for your product. Even if this means losing support of some users who would rather have it free than pay even a small amount, you will gain more long-term profits by offering an actual product that people may pay for.
Like everyone else, you have limited resources when it comes to developing apps. It's easy to get carried away with adding more options and features, but remember that your app needs only those things which make it unique and valuable compared to other products of this kind; anything else is simply a waste of your time, energy, and money.
When You Are Offered the Chance To Buy Expensive and Advanced Tools for Making Apps, Do Not Do So
For example, if an online app maker wants to sell you one of their packages with loads of features that can allow you to create applications with almost no programming knowledge, don't buy it! Their tools may have been designed for people who are more familiar with programming, and they're simply not worth the price.
You Can Always Learn How To Write Code on Your Own
If you want to find out how a particular tool works and create something original, read articles online which explain its functions. You will soon find out that making apps has a lot to do with mathematics, and if you're good at math already, then this should come naturally to you.
Instead of spending hours on video tutorials which give you very little practice, just experiment with different options in the app maker itself – this will help much more than watching videos. This also makes it easier to save your progress.
Learning To Write Code Takes Time
Apps are made mostly with the same programming language (Objective C or Java). So, if you want to become a good programmer, make sure that you have at least a general idea of how coding works. If you still don't know anything about it after three months of hard work, you should probably consider taking a refresher course at your local college. You can also ask someone to help you out with this; for example, if you need C++ programming done but don't know how to do it yourself, you could always post your project here and get bids from several freelancers.
General Advice
You should never spend more than you can afford on any aspect of app development.
If you are just starting out, start with small projects first. You will probably make mistakes and lose time or money which could have been spent wiser. Don't try to complete a large project during the first few months; this may result in your spending too much money without getting any positive results.
Your app will not be a huge success right away – you need to give people time to find it and try it out.
Try everything possible to get your app into the top charts of its category as soon as possible, but do not expect this to happen overnight. You should spend some money on getting good publicity for your app, but don't be upset if you do not see any major change in your sales figures for the first month or two.
Be patient and keep working on improving your product; eventually, you will start seeing positive results
If you can get hold of a simulator which lets you test out how your app works before it's officially released, do so; this will allow you to make many changes and updates that would otherwise be quite expensive.
Sunvera Software develops next-level software applications from start-to-finish. We are a premier software and mobile app development agency specializing in healthcare mobile app development, custom mobile app development company, telehealth software, sales dashboards, custom mobile app development services, retail software development, supply-chain software, ecommerce, shopify, web design, iBeacon apps, security solutions and unified access software.
We are proud partners with Amazon AWS, Microsoft Azure and Google Cloud.
Schedule a free 30-minute call with us to discuss your business, or you can give us a call at (949) 284-6300.