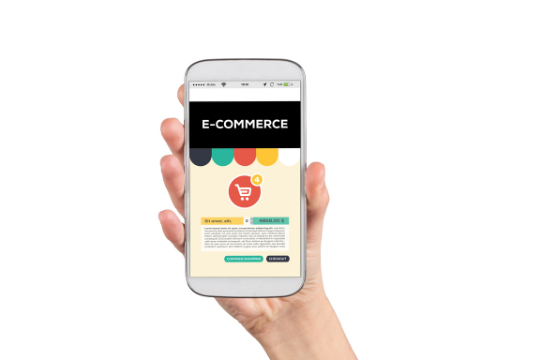 eCommerce app development has been helping businesses sell their products or services on the internet through an online store. A custom-built eCommerce website and app with a feature-rich shopping cart system will allow you to take orders from multiple channels—from web browsers to mobile devices.
Shopping cart software allows you to put products on sale and introduce discounts as needed. It lets your customers purchase multiple items with a single click of the mouse or tap on their smartphone. You can track inventory, manage orders, calculate tax and shipping charges, and more. That is why both an eCommerce app and an eCommerce website are necessary.
Why It's Important To Have An eCommerce App In Addition To An eCommerce Website
In an increasingly competitive market, it is important for you to keep your business in the lead. The advantage of a custom-built eCommerce application and website with a feature-rich shopping cart system will help you stay ahead of the competition by making your online store more efficient and profitable, ultimately resulting in increased sales.
You may already have an eCommerce website for your business. But a customizable, feature-rich online eCommerce app can help you increase sales and boost customer engagement. Your app will have all of the features that are available on your website, but also some that go beyond it. It has been proven that businesses get more revenue by having both an eCommerce website and an eCommerce app, rather than just a website or an app alone.
Such an app allows you to give your customers access to their order details from anywhere, at any time. They can check the status of orders and track deliveries in real-time. With a customizable eCommerce app, you can let your customers:
Place orders.

Check order status and tracking details.

View their purchase history.

Access their favorite items with a single click or tap.

Your eCommerce app will also help resolve issues quickly and efficiently by providing the following features to your customers:

Account management (including the ability to view and edit personal information).

Real-time notifications for new orders, order status changes, shipment updates, and more.

Contact support or your company directly from the app with a single tap or click.
Why a Custom eCommerce App is Better Than an Off-the-shelf App
Custom eCommerce app development is more than just installing shopping cart software. An off-the-shelf app may help your business accept online orders through multiple channels; however, the main drawback is that it cannot be designed to completely meet your specific business requirements.
For this reason, you need an online eCommerce app with all the desired features of your website plus some additional features that go beyond it. When doing custom eCommerce app development for your company then developers look into every nitty-gritty detail to ensure that their product will satisfy what you are looking for. Customized eCommerce app development is harder than just making an off-the-shelf shopping cart software but your ROI will be more than worth it.
An eCommerce app's customizations may include the following:
A different color scheme.

Different interface elements, widgets, and buttons.

Menu items that are not available on your eCommerce website account for these features may be added or removed.

You can use an integrated advertising platform to advertise specific products or services within the app directly from the admin panel by adjusting the time duration of ads, adding promo codes, etc.
The following are some critical advantages of a custom-built eCommerce app over off-the-shelf shopping cart software:
More Revenue
With a feature-rich customizable eCommerce app for multiple channels, you can boost customer engagement and increase sales by giving them access to their orders from anywhere at any time. You can also give your customers personalized offers and options which will help them find exactly what they are looking for.
Higher Customer Satisfaction
With a feature-rich customizable eCommerce app, your customers can track their order status and receive instant notifications regarding new orders, order status changes or updates, shipment tracking details, etc.
Hassle-Free Order and Shipping Management
An eCommerce app gives you the ability to manage all of your online store's information from a single platform. Plus, an integrated shipping management system that works with various carriers such as FedEx, UPS, USPS, and others allows merchants to enjoy increased business productivity by saving time and money on shipping labels and postage printing.
Lower Development Costs
By creating a custom website template you can keep your production costs low.
Faster Time to Market
With a feature-rich customizable eCommerce app, you can launch new exceptional products and services quickly to stay ahead of the competition.
With the cost-effective development of custom eCommerce apps with powerful features, it is easy for all businesses from start-ups to small and large enterprises alike to monetize their website by using this simple yet effective business solution.
Now that you have a better understanding of what goes into a custom eCommerce app, and what makes them so advantageous, the time is right to contact a reliable off-the-shelf or custom eCommerce apps development company so they can guide you through every step of the process and help you achieve bottom-line success.
Sunvera Software develops next-level software applications from start-to-finish. We are a premier software and mobile app development agency specializing in healthcare mobile app development, custom mobile app development, telehealth software, sales dashboards, custom mobile app development services, retail software development, supply-chain software, ecommerce, shopify, web design, iBeacon apps, security solutions and unified access software.
We are proud partners with Amazon AWS, Microsoft Azure and Google Cloud.
Schedule a free 30-minute call with us to discuss your business, or you can give us a call at (949) 284-6300.