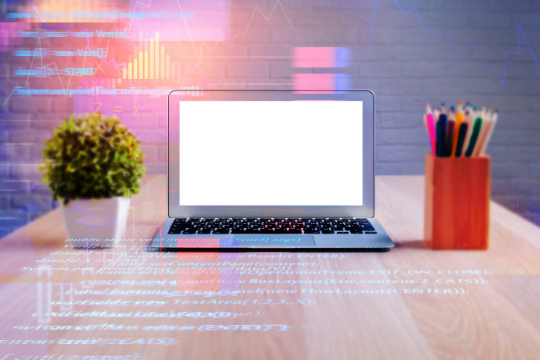 Multi-factor authentication (MFA) is the standard when it comes to authenticating users in large networks. The use of passwords alone can lead to security issues, rendering them inadequate for protecting your data and resources. Two-factor authentication (2FA) and three-factor authentication (3FA), on the other hand, provide additional security by requiring more than one factor to confirm a user's identity. When properly implemented, MFA is highly effective in protecting your data and resources from malicious activities such as unauthorized access and breaches.
What Is Off-The-Shelf Authentication Software?
Off-the-shelf authentication software is intended for companies looking to purchase pre-made security products. The packages are designed with certain users in mind by industry, job type, or even data sensitivity.
The benefits of purchasing this kind of user authentication software include:
Lower costs compared to customized solutions.

Ready availability and fast implementation.

Lower training requirements for end-users.
There are many software products which you can use to implement MFA, among them AuthAnvil MFA, an off-the-shelf software offering flexible authentication options and easy integration with existing systems and platforms. It is a suitable alternative for onsite and cloud-based deployments as it can be implemented on-demand or as a subscription model.
The use of AuthAnvil MFA is easy and straightforward, requiring only the registration of users in its system. Users can then select their desired authentication method during registration or when authenticating themselves after login.
Based on our experience with AuthAnvil MFA, below are some of the advantages that we have found:
Offers mobile phone, landline and VOIP call as a second authentication factor

Provides two-factor authentication for Office 365 including Microsoft Outlook Web Access

Supports authentication with Google Authenticator app on iOS and Android devices

Offers a flexible choice of factors which is not limited to only mobile devices
This is simply one example of multi-factor authentication software options available on the market, but before you rush ahead and purchase one of them, you need to consider their disadvantages.
Why You Should Avoid Off-The-Shelf Authentication Software
The off-the-shelf options are simply not the best multi-factor authentication software when you consider all their downsides, which ultimately outweigh their appeal. Save a few exceptions, these are common problems with the off-the-shelf options: 
Lack of integration with existing on-premises or cloud-based applications.

Inability to support future IT projects, expansion plans, and to integrate with homegrown applications, cloud-based platforms, or other third-party solutions.

Reduced flexibility and compatibility for accommodating future user requirements.
In fact, many off-the-shelf products only support a limited number of authentication factors, which may not be enough to ensure that users' identities are authenticated properly. That is why it is recommended that you work with security experts to design your own multi-factor authentication solution. This way, you can be certain that your network's needs are met and that the system will support any future expansions or other changes.
Benefits of Custom Authentication Software
When it comes to user authentication software, your best option is to make sure it is customized to suit your company's needs. Enterprises can choose from a broad range of customizable authentication factors, including:
Integration with existing applications.

Effortless expansion and incorporation of future IT projects.

Flexibility to accommodate user requirements in the long run.

Biometrics and two-factor authentication.

Personal devices, such as smartphones and USB tokens.

Cloud-based applications, such as RSA SecurID or SafeNet Authentication Service.

Voice verification.

SMS or email codes.
Although it is more costly to have multi-factor authentication software developed from scratch, the benefits that come from it far outweigh the costs.
A custom solution can also be updated as new technology becomes available, ensuring you are always up-to-date with security measures. Customizable authentication software is beneficial no matter what size your company is or how many users it employs.
Since off-the-shelf authentication software is intended for organizations looking to purchase pre-made security products, it comes with the abovementioned disadvantages. While off-the-shelf authentication software may seem like the most affordable option, it is hard to justify given its limitations. Customized multi-factor authentication solutions are highly recommended for organizations looking for a cost-effective and high-performance security solution.
Because of these limitations, off-the-shelf software is not considered best practice when it comes to multi-factor authentication. If you are looking for optimum security for your organization, you cannot go wrong if you opt for a custom deployed solution instead!
Sunvera Software develops next-level software applications from start-to-finish. We are a premier software and mobile app development agency specializing in healthcare mobile app development, custom mobile app development, telehealth software, sales dashboards, custom mobile app development services, retail software development, supply-chain software, ecommerce, shopify, web design, iBeacon apps, security solutions and unified access software.
We are proud partners with Amazon AWS, Microsoft Azure and Google Cloud.
Schedule a free 30-minute call with us to discuss your business, or you can give us a call at (949) 284-6300.