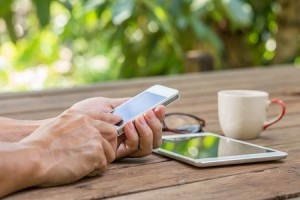 Telemedicine mobile apps allow modern, convenient, and cost effective way to access premium medical care through your mobile phone or tablet: 24/7.
The goal is to keep your patients out of the Emergency Departments and Urgent Care clinics if they don't have an "Emergency Condition".
Telemedicine mobile apps provide your patients instant access and easy credit card pricing.  It gives access via telemedicine, to board certified physicians and licensed providers offering a variety of medical services for patients in need of medical assistance.  The App provides doctors, urgent care and healthcare providers features found in any modern HIPAA compliant mobile app platform.
If you are considering having a mobile app for your telemedicine initiative, begin by choosing the right mobile app development company.It will become very important to ensure they understand mobile healthcare and HIPAA compliance requirements.
How It Works (for the patient)
By using the App a patient can input their medical history, their urgent problem then interact directly and confidentially with the medical provider via voice, chat, pictures or video.  The provider in turn offers a diagnosis and may order prescriptions, lab tests, and imaging studies as needed.
Secure mobile payments are facilitated via Credit Card.  The patient sees the statement immediately at the conclusion of their virtual visit.     It's that painless!  
---
For help with your "Mobile App Development" project, call us at +1 949 284-6300 or email us at [email protected]. Alternatively, you can  Schedule a free consultation (https://sunverasoftware.com/contact/)  .