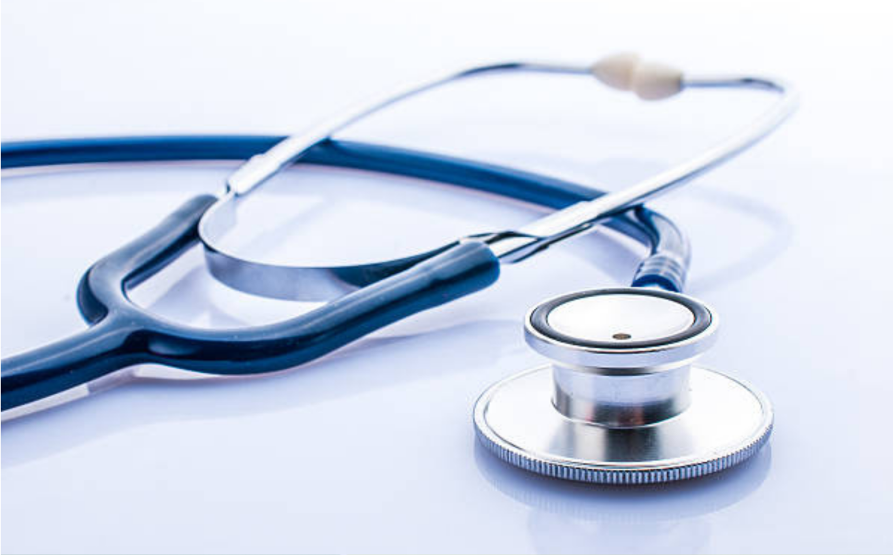 If you want to be innovative as a small or mid-sized healthcare organization, but do not believe that there are any unique healthcare apps to be developed, think again. There are plenty of fresh ideas for medical applications in your healthcare start-up. You can either develop an app specific to only your organization, or you can choose to be the next WebMD.
Classification of Healthcare Applications Has Two Basic Concepts:
Applications for doctors
Patient aid applications
These concepts allow you to form a perfect idea for the designing of healthcare apps.
The idea of these applications has numerous benefits in the medical field, such as:
Patient healthcare
Customer maintenance
Secure conversation
Efficient record-keeping
Medication program
Overcome clinical admittance
1. Doctor Consulting Application
Ever since the pandemic began to spread, on-demand applications have been all the rage and medical consultation applications have been the medical industry's primary representative in this category of applications. Healthcare apps are the bridge between doctor and patient. Consulting apps allow doctors to easily give their attention to everyone.
After all, there is no shortage of patients willing to pay the price just to be able to get professional advice in time. However exaggerated it may sound, it is partly true, because it may mean the difference between life and death for many patients.
An untimely health problem can be very inconvenient. For example, if you are feeling pain in the legs or the stomach late at night, you cannot concern the doctor at that time. So, in this situation, a healthcare app will assist you. An app with a call option for the physician is useful. You can log into such an app anywhere at any time and get the help you want.
Main Key Points
Make an appointment with the doctor online. An app with video call features and chat promotes a healthy relationship between doctor and patient.
The payment method in the app allows you to perform online transactions.
2. Application for Health Alarm / Notifications
People are too involved in their life and sometimes skip their routine checkups. When is the last time you had your physical? Dental appointment? Eye examination? A 'health alarm' or notification app warns you about your medication according to your given input dates. Whether it is a checkup or reminders to take your daily medicine, these types of health notification apps come in handy for pretty much everyone.
Main Key Points
A 'health alarm' application can serve many purposes, including reminding you of daily medications, or documenting any checkups you need, and the last time you had a certain type of checkup.
All people do not have the same health condition so, they also need different types of consulting for their health. This app can be very customized according to the user and their needs.
3. Personal Examining Applications
Recent cell phones also have a default healthcare app for monitoring the physical conditions of the patient. However, these apps can be very limited in functionality. But this gives an idea on how to design an application for the users to test their health at home. Patients also do not want to be dependent on others often just for routine health diagnostic tests. People with diabetes and high blood pressure can certainly benefit, for example. Personal examining applications can ask questions that allow for accurate health advice.
Main Key Points
Personal examining applications enable the patients for regular checks up at home. You can also take action by results from the app.
These applications save the time of patients for regular checks up. They do not have a lot of time to visit the doctor.
4. Application for Patient Records
It is undeniable that the ability to understand medical data is beneficial not only for patients but also for caregivers. Planning a medical record application not only makes it easier for patients to understand their health status, but also facilitates data sharing with doctors. Medical records are significant for both doctors and patients. The idea of these consulting applications empowers highly in strengthening medical systems.
Main Key Points
The basic concept of medical records apps is to assemble necessary health information from patients.
Users can also input their health report in the app anytime
When an appointment with a medical professional is needed, the data can be shared with the medical professional.
With patient health records, physicians can analyze the patient's condition and give him or her suggestions and treatments.
This saves the time of patients and doctors. It also empowers the doctors to take any actions that are needed.
5. Medical Dictionary and Informative Applications
Medical dictionaries and informative applications are great ideas for some young doctors.
Medical references provide valuable information to doctors, so this is a particularly important type of healthcare mobile application.
Main Key Points
Medical dictionaries and other similar informative apps provide important info which can help further train doctors and physicians
There are not enough apps such as these in the market, so this type of application does have a higher demand
6. Medical Training Applications
As a doctor, you are liable for someone's life. The doctor must do all his actions efficiently and accurately. This requires practice and you can be trained in surgical procedures with the help of medical training applications.
Main Key Points
The idea of a medical training application is convenient for physicians.
Doctors and interns can study how to operate with this application.
These ideas empower young doctors to master the surgical procedure without implementing it on patients physically.
7. Health Tracking Applications (IoT Devices)
One of the top healthcare application ideas is to build a health tracking app for doctors. This will help them monitor the patient's condition closely and continuously.
Main Key Points
Healthcare tracking apps are most likely to succeed. Through health tracking applications and smart wearables, doctors can carefully check patients. These applications track all the health data required by the patient. Smart wearables are also used to track user vitality in real-time, including:
Heart rate
Pulse
BP
Blood sugar level
This allows us to provide appropriate care to patients as needed.
8. Medical Translation Apps
Language is no longer a barrier! With medical translation apps, you can be sure that your healthcare services will be easily accessible to those who do not speak English as well. These types of healthcare apps are extremely underrated, and doctors and physicians have not yet grasped the importance of such apps. You can start serving more patients with medical translation apps!
Main Key Points
In the United States, many patients are blocked by language barriers and unable to consult doctors about health problems.
Therefore, doctors need to use translation applications. This empowers doctors to recognize the patient and appoint the therapy they need in their language.
Sunvera Software develops next-level software applications from start-to-finish. Schedule a free 30-minute call with us to discuss your business, or you can give us a call at (949) 284-6300.