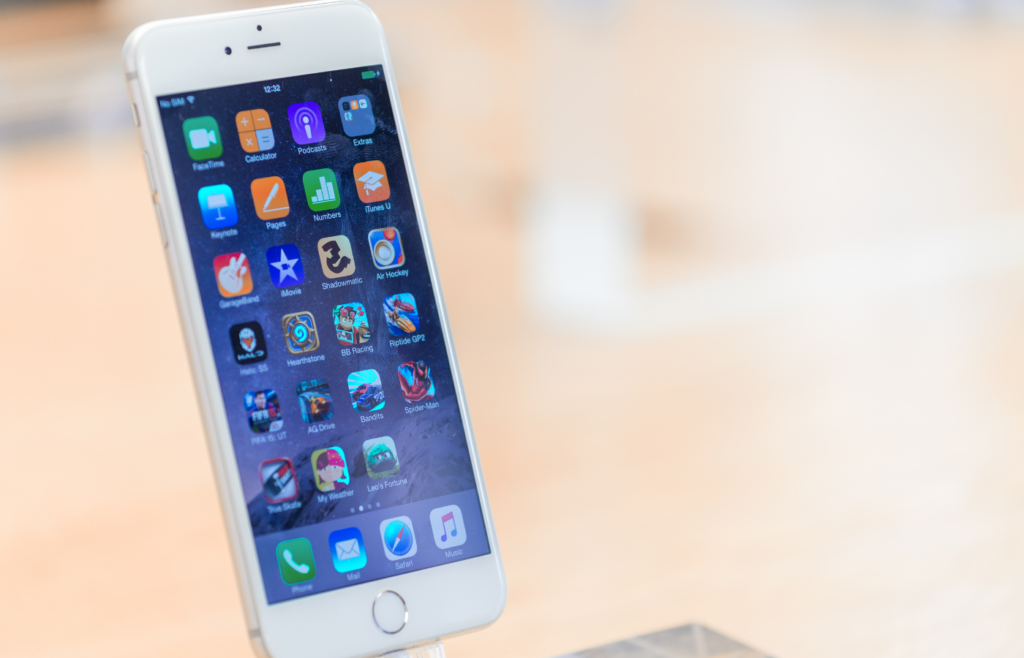 Many trends in iOS application development should be monitored in 2021. To keep your application up to date, it's important to use the most advanced technologies that users expect. Continue reading below to learn about major iOS app development trends this year.
IOS App Development Trends
Mobile applications are one of the greatest technological innovations. As technology advances, trends continue to change. Application companies are focusing more on building high-end applications to improve user experience.
Moreover, in a competitive market, it is necessary to keep abreast of the latest market trends, advanced technologies, and futuristic approaches to strengthen the application. Therefore, given the promising trends, you can develop a mobile application for iOS and stay ahead of your competitors. As a result, thanks to the amazingly powerful features and utilities, you can keep the whole world in your palm. Here, we'll tell you how the trends in IOS application development are increasing business capabilities and productivity.
Big Data
We can't not start out our iOS app development trends list with Big Data. Big Data plays an important role in improving the accuracy of application development for iOS. First, these services analyze clients and provide joint information. Second, Big Data sets a new marketing strategy. It gives you an insight into the data and improves the conversion of sales. This technology helps companies develop mobile applications for iOS that are customer-centric.
Big data offers benefits such as:
Real-time data
Best Sales Conversion
Establishment of new marketing trends
Understanding the future of the application
Get a view of the data
Internet of Things (IoT)
We must all recognize that our daily lives depend on the Internet of things. For application developers, technology is becoming increasingly important. IoT is not just an Internet-connected device that offers automated management. As trends evolve, IoT application development is expected to grow exponentially. In promoting IoT and developing mobile applications, iOS becomes a driving factor.
IoT allows you to connect compute and digital devices for data transmission. If the iOS application works with IoT, it gives users the ability to manage resources efficiently. This provides users with better management and data protection capabilities. Users will be at least concerned about data privacy. It also facilitates configuration and integration with the API. This is another advantage for businesses to easily collect data from digital sources.
Artificial Intelligence and Machine Learning
Artificial intelligence plays an active role in our lives, penetrating various spheres of business and positively influencing people's lives. Currently, computers and machines use machine training or AI to perform human tasks. Machine learning better understands system behavior and improves user involvement, building customer loyalty and experience. Based on your needs, machine learning offers several algorithms that can be used accordingly.
Enhanced Security Protocols
Apple has unsurpassed security algorithms compared to other operating systems. Application development for iOS is popular due to its hard-line policies and security levels. They ensure that no one can hack Apple devices. Apple improves overall security to prevent data leaks and cyber-attacks.
The Latest Siri Kit
Siri is the world's most popular helper, helping users solve all their problems with sound alone. With the Siri kit, you can refuse to enter search queries. Based on your audio search queries, you get quick delivery results.
Applications for Wearable Devices
Nowadays wearable devices are gaining popularity due to their convenience. The iOS application was revolutionizing the mobile industry. The iOS application, based on the latest technologies, allows the smartphone to connect to devices such as Smartwatch clocks, bracelets, medical devices, and other wearable devices, facilitating communication. Wear device applications feature advanced features such as call management, display notification and control, and more.
General functions for wearable devices:
Health data collection
Notifications
Social networks
iBeacon
iBeacon technology is becoming increasingly popular in the modern market. A beacon is a wireless transmitter that transmits signals using Bluetooth technology. It establishes a connection and sends notifications to the user's iPhone. For example, potential buyers passing through a clothing store do not pay attention to advertising or banners. If customers pass the store, the sensors connect the smartphone and send a notification. This trend boosts sales and revolutionizes retail sales. If customers are interested, they can receive notifications of interesting deals and offers.
Cloud Integration
Cloud technology is trending more than ever, and this is one of the trends in iOS application development for 2021. Cloud applications for iOS help you organize and store large amounts of data online. Cloud-based mobile applications are flexible and can run on both Android and iOS, enabling a broader audience. This application can handle complex tasks and handle large amounts of data, helping to improve performance. This is beneficial for developers and users.
The iOS cloud application allows you to store large amounts of data, back up your device, and back up your documents securely. For standardization and consistent development, hire a cloud-based mobile application development company. This way you can get the next generation of fantasy services.
Cloud technology offers more benefits:
Scalability
Cost reduction
Security
Chatbots
Chatbots are the biggest benefit that helps customers use your app directly. Chatbots provide customer support in various industries. If your business application meets customers' needs on the go, it helps them quickly decide whether to buy or not.
Blockchain
Blockchain provides complete security to protect all our confidential information in the form of cryptocurrency and smart contracts. Bitcoin gives an idea of cryptocurrency. Thus, no one can track transactions, data exchanges, or documents. It manages our information so that no one can enter our data.
Applications:
Blockchain in the fight against piracy
Secure public elections
Transparent rates
Royalty robotics
Asset Token
Blockchain as a service (BaaS)
Integration of Augmented Reality and Virtual Reality
In the virtual world, iOS application development plays an important role. Focus on creating real-time applications to enrich your experience. This is possible due to the integration of AR and VR, which is an important trend of iOS. AR- and VR-based applications provide the best customer experience.
AI Trends:
AI with IoT
Smart camera recognition
Voice and language translations
Face unlock using AI
Forecasting user behavior
Highly authenticated applications for cybersecurity
The adaptive battery provides longer battery life.
Apple Pay
Out of all the iOS app development trends, one of the greatest inventions has been the invention of a mobile purse. Today, most younger generations are not interested in cash purchases. Apple pay has made the payment process faster, faster, and smoother.
5G Technology
5G is a shortening of the fifth generation of expertise. This new technology offers users fast Internet speed from 1 gigabyte to 50 gigabytes. The recent launch of the fifth generation has had a major impact on mobile applications and increased efficiency and functionality by 100 times compared to 4G. It increased traffic and doubled the number of connections in 2021.
Privacy Updates
iOS application development services are known in the industry for their security features, and iOS 14 has confirmed this.
The iOS 14 privacy update contains several features that confirm that security is the only thing that remains uncompromising when creating applications for iOS.
Change in store-level control and IDFA
Changes to Application Installation Attributes
Changes in access to geolocation
A Privacy Report that Identifies "Tracking" Companies
In 2021, each iOS mobile application company will rethink its development and implementation approach to ensure there are no loopholes in the application.
To conclude, these are the different iOS trends that we believe will be governing 2021 and beyond. However, only time will tell whether they will dominate the sector or Apple will offer another revolutionary proposal, laying the groundwork for new future trends in iOS development. We highly encourage you to check out this list of iPhone App Development Companies if you would like to take advantage of any of these trends.
iOS App Development Company
Sunvera Software develops next-level software applications from start-to-finish. Schedule a free 30-minute call with us to discuss your business, or you can give us a call at (949) 284-6300.