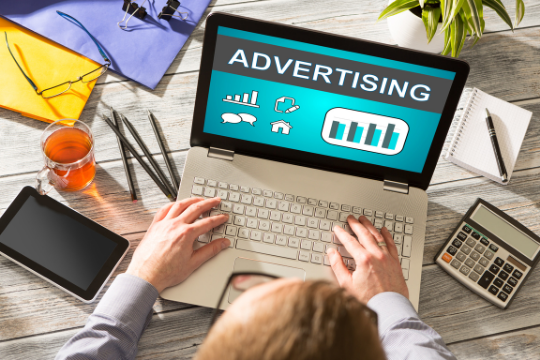 The perfect advertising strategy is to have the most relevant content automatically showcase your ad and offers to your ideal customer.  Learning how to build an effective online advertising campaign, automating it, and getting more sales with less effort requires a great deal of knowledge before executing such strategies.
The new dimension for advertising has arrived, and it's called online advertising. With all of the social media marketing tools that are popping up on a daily basis, it is safe to say that the way people consume information is starting to change. Everyone has a computer, smartphone, or tablet, and they are constantly online browsing the web for various reasons. If you can effectively deliver any message to them at any time then have you not already won? The tools required to build your own automated advertising strategy have never been so affordable and available to everyone.
The real question is, how do you build an effective advertising campaign that your audience will not only find truthful but also have the ability to buy from?
Here are some great ways to automate your advertising.
Automatic YouTube Video Advertising
Creating a YouTube channel and video content that is relevant to your audience is one of the best ways to get views. Capturing those views can translate into potential customers for you, so you want them to have as many opportunities as possible to see what you have put out there. It's no longer enough just to post videos online and be done with it. Audiences today need constant attention and stimulation from the content they are consuming, so you need to be there for them while they browse YouTube looking for videos to watch.
Using a tool like TubeTargeting can automatically promote your video content on targeted keywords that will get additional views and traffic directed towards your channel. You don't have to constantly be online refreshing your videos in the hopes that they will get more views. Let TubeTargeting do it for you.
Automatic Display Advertising
With display advertising, all it takes is setting up an account with any of the major social media sites such as Facebook or Twitter and then choose which of their ad options you would like to use. You can then easily target your audience based on their interests, relationship status, and the browsing history they have left behind for all to see. This is an extremely effective type of advertising that can be done on a budget.
With Display Traffic, you are able to create automatic display campaigns and get more traffic coming to your website. You have complete control over how much money you want to spend, what websites you wish for your ads to appear on, along with the ability to choose from hundreds of ad templates.
Automatic Email Advertising
Email advertising still remains one of the most effective ways to get your message out even though it is getting harder and harder every day with all of the spam email nowadays. With this method, all you have to do is setup an account with Yahoo! or Gmail and then create a list of people that will be receiving your ads at specified times depending upon which methods you choose. It's really that simple but keep in mind if you've opted to go through Google Adwords, Facebook, Twitter, or Youtube, there might be restrictions placed on these options. You can also use newsletter creation and distribution sites such as MailChimp or ConvertKit.
Automatic Press Release Advertising
Press releases are still one of the most effective ways to drive tons of traffic to your website and with today's technology, all you need is a Word document and an email address to send it out in seconds. You can use any number of free press release sites such as Business Wire.   
There are many other methods capable of helping you automate advertising for your business, but these are just some of the best options. It's simple, affordable, and extremely useful if done correctly. We hope that you keep these tips in mind whenever making decisions regarding your next affiliate marketing campaign!
Sunvera Software develops next-level software applications from start-to-finish. We are a premier software and mobile app development agency specializing in healthcare mobile app development, custom mobile app development company, telehealth software, sales dashboards, custom mobile app development services, retail software development, supply-chain software, ecommerce, shopify, web design, iBeacon apps, security solutions and unified access software.
We are proud partners with Amazon AWS, Microsoft Azure and Google Cloud.
Schedule a free 30-minute call with us to discuss your business, or you can give us a call at (949) 284-6300.