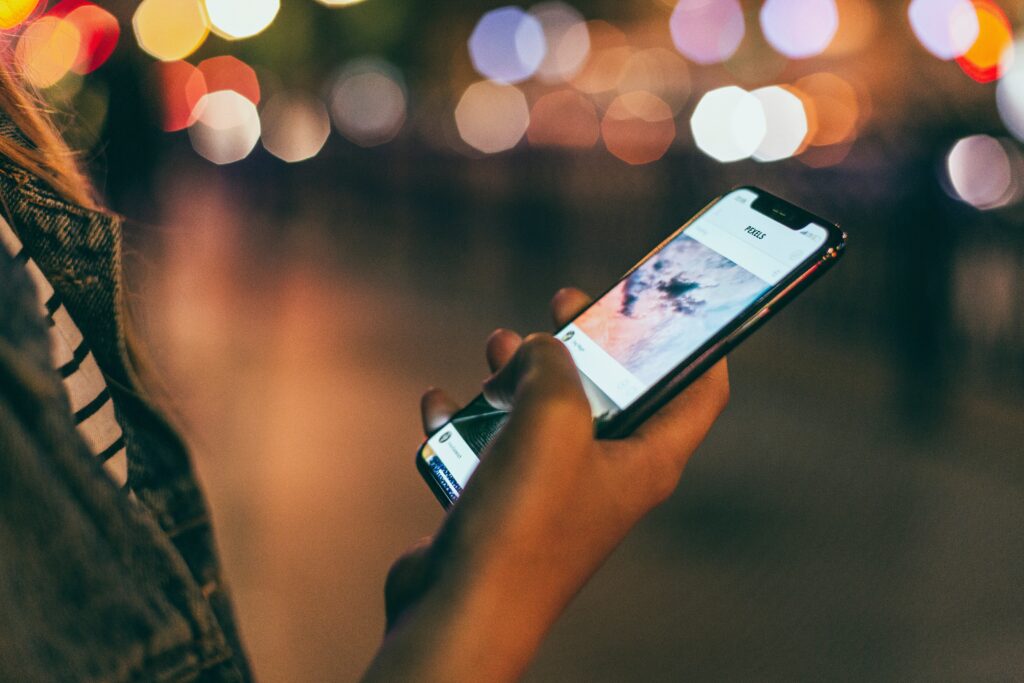 With consumers spending more than five hours a day on their phones, businesses are keener than ever to find a way to engage with the user on their phones and harvest significant results.
Since most website traffic comes from mobile phones, 71% of marketers find mobile marketing a better and more productive way to generate leads. With technological advances at their peak, mobile app marketing automation is the goal of every other entrepreneur as it not only decreases the total input but increases the output significantly.
What is Mobile Marketing Automation (MMA)?
MMA is your algorithm-based virtual assistant that keeps track of the user activity on your app; where they spend the most time, what hours of the day they spend on your app, which buttons are tapped, and how much time is being spent. A plethora of other observations are also made and AI segments the users based on their actions. Consumer behavior analysis puts them into segments and sends prompts and messages accordingly. MMA does real-time marketing by tracing the user and sending a related prompt, message, email, or an SMS that leads them to a relevant campaign.
Cutting to the chase, MMA eliminates your need to stay behind the curtain and watch a user's activity to create and manage your marketing campaign accordingly. MMA is just an intelligent alternative of your marketing team, working 24/7 like a control tower of your app.
An insight into real-time features of MMA
Real-Time Segmentation
Every marketing campaign creates segments based on the user's behavior. Making it clear about the user behavior, it refers to the user's location, the time they spend on the app, and the way they behave on the app. Based on the segments, personalized messages, prompts, emails, and SMSs are sent to the users.
The best thing about mobile marketing automation tools is that they give you real-time insight and analytics about your marketing campaign. You can immediately assess what tactic/approach is working and which one has failed to get things done. You can then make adjustments to match your desired goal.
Ongoing Personalization
Marketers reported having a 56% increase in sales when they used personalized marketing approaches. Mobile automation is always personalizing emails, prompts, SMSs, and product information for the customers. Adjustments are made based on customer preference, location, and loyalty to your brand. Since you know what's happening in the app, you can use those analytics for many things.
The Working of Mobile Market Automation
Mobile marketing automation is a system that is working behind the scenes. From using data such as Geolocation to assessing the customer's behavior and sending emails accordingly is a part of what it does. MMA is aimed at increasing engagement and user awareness. Whenever the user is not using the app, sending those emails and messages about your app might not be fruitful. With MMA, you know when a user is on your app, and you can ask them a quick question to engage with them.
Benefits of MMA
The Best Channel for Reaching Users
Automation giving valuable insights into the user's behavior helps to choose the best channel for reaching the user. Whether it's an email, SMS, or an in-app prompt, you get the best response when you know what the user is up to. 
The entirety of User Data Available for Analysis
Mobile marketing automation gives you the liberty to access a wide array of user data useful in customer relationship management. Having 360-degree data of a user, their geolocation, social data, and in-app preferences lay a solid base for organizing the marketing strategy. Moreover, this data can be used for crucial sales-related analysis. 
Since the automation does not need you to be vigilant and careful about the messaging and emails, you can save time for other tasks. Moreover, handling a marketing team is a hectic job, and all the statistics point towards the automation of marketing since it is high time to automate work processes and make the best use of your time. 
Mobile marketing automation tools are changing the structure of marketing models in businesses. With its excellent work process, MMA will cast its shadow over the famous marketing models and be an integral part of digital marketing. It is not long when the acronym MMA will be well-known for Mobile market automation rather than Mixed Martial Arts.
Along with mobile marketing automation, you may want to check out these 24 Digital Marketing Mistakes to Avoid in 2022.

Contact us to discuss your business today.