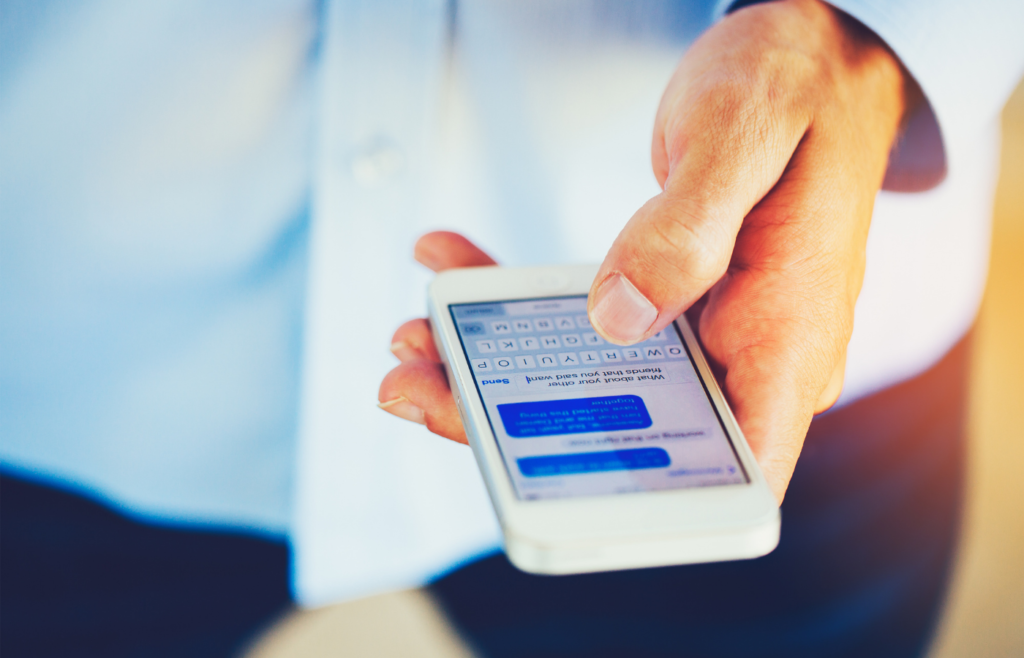 Almost all text messaging marketing efforts geared towards driving sales started with a text message activity. Alternatively, you can choose to send bulk messages to all or selected individuals within a geographical region or community.
SMS (text messages) or MMS (multimedia text messages) based texts would use the same mechanism to set up and send as a single SMS. Bulk SMS can be sent both manually and automatically.
SMS marketing is one of the most important aspects of any internet marketing campaign. Keeping in touch with your clients and getting them to do business with you are two of the hardest tasks any marketer has to face.
So without further ado, here is how to send bulk text messages on schedule.
What is Bulk SMS OR Bulk Text Messages?
Almost everyone reading an SMS message has access to a mobile phone, which is why there are more mobile phones than toothbrushes. SMS boasts an unrivalled open rate of 98% for good reason! Since 90% of adults keep their mobile phones close at hand at all times, SMS messages are read on average within 90 seconds of being sent.
So how does a bulk SMS service work? Generally speaking, it is an application-to-person (A2P) messaging service that allows users to send a large number of messages to several recipients.
A bulk text message package allows you to send messages from any computer at any time (while email and phone have their limitations). It is possible to send bulk text messages in more than one way, but what we are going to explain will get you up and running in no time.
How to Send Bulk Text Messages From Your PC on Schedule
Businesses can easily target their target market by sending SMS messages in bulk from a PC to get in touch with them. With an advanced online SMS platform, you can reach your customers anytime, anywhere.
Sending bulk SMS messages from your PC is easy with the three methods listed below:
1. Using a bulk SMS sending service.
One of the most popular and efficient ways to send bulk SMS messages from your PC is by using an online SMS platform, such as ClickSend or Textmagic. These platforms allow you to easily create and send text messages to large groups through your computer, with scheduling features that allow you to send your messages at a specific time, or on a recurring schedule.
2. Using an SMS marketing software program.
Another option for sending bulk SMS messages from your PC is to use an SMS marketing software platform such as BulkSMS or Call Loop. These programs provide you with a wide range of features that make it easy to create and send text messages to your target audience, including the ability to segment your contacts based on various criteria, detailed reporting features, scheduling options, and more.
3. Automating SMS sending with an API integration.
A third option for sending bulk SMS messages from your PC is to automate the process using an API integration with your CRM system or another software program. This option requires a bit more technical know-how, but can be a great way to streamline the process of sending bulk SMS messages from your PC if you are already using a CRM system or other software that offers API integration.
Top SMS API Providers In 2022
If you choose to use the API integration option, here are a handful of some of the best SMS API providers you need to know.
Twilio SMS API
With Twilio's SMS API feature, you can send and receive SMS messages, track the delivery of your messages sent, schedule messages, and even retrieve and modify your message history. Twilio's API is also very secure, as it is served over the HTTPS protocol.
Telesign SMS Verify API
On the topic of safety, Telesign offers a very useful phone verification API that helps add an additional layer of security to your company systems. What it does is it sends voice and SMS verification codes for single-use to increase account security. Telesign also uses two-factor authentication to prevent fraud. This service is used to protect your customer and your business, verify transactions, and prevent fake accounts.
D7 SMS API
The company D7 has also made some glorious efforts in helping ease interaction with customers, with their messaging and SMS API. This developer-friendly API supports normal and Unicode message text, two-factor authentication, and two-way messaging. D7 also delivers 24/7 support for all your questions and inquiries.
Telnyx API
Another API that can be effectively used for authentication is the Telnyx API. This API allows users to track calls, get real-time analytics, and use two-factor authentication. The Telnyx API is also known for its low latency and high security standards.
MessageBird API
MessageBird's API allows users to seamlessly integrate various communication features such as SMS, chat, and voice functionalities to their website or app. They use an access key for their API Authorization framework. Before using the MessageBird API, however, you need to sign up on their website.
ClickSend API
Lastly, ClickSend offers many different API options that serve different functions. On their website, you can see API options for Rest API, which is their latest and most recommended API. Additionally, you can select their HTTP, SMPP, SMTP, FTP, and SOAP APIs.
Email to SMS
An email account can be used to send a text message from your own computer, eliminating the need to add a new feature to your CRM system, log into a special website, or upload bulk lists via CSV files. It is simple to handle user replies with many emails to SMS providers. Text messages also open the door to instant two-way communication, which is very useful when rotating staff or scheduling appointments. While using an email to SMS provider, you will need to have access to your email client, rather than a web-based solution.
Top Email To SMS Providers In 2022
ClickSend – Best Email To SMS Service
Burst SMS – Cheap SMS Rates
MessageMedia – Large Business SMS
MessageBird – The Global Mobile Network
SMS Global – Top Features of Email To SMS
Twilio – Messaging for Large Organizations
Clickatell – The Best Premium SMS Service
EZTexting – Text Messages For SMEs
How to Send Bulk SMS/Text Through iOS Apps on Schedule
Sending bulk messages through iOS apps is a great way to promote your products, reach out to your target market, and engage with customers on the go. Whether you are promoting an event or just keeping in touch with clients, there are a number of apps available that can help you send bulk SMS messages through your iOS device quickly and easily.
Top iOS Bulk SMS Apps In 2022
Here is our list of the top iOS apps for sending bulk SMS messages:
BulkSMS by EZ Texting
BulkSMS by EZ Texting is a bulk SMS messaging app that allows you to send text messages to large groups of contacts with the tap of a button. With BulkSMS, you can easily create and manage your contact lists, schedule messages to be sent at a later time, and track the delivery of your texts to ensure that they are being received by your contacts.
Textline
Textline is a secure SMS marketing and customer engagement app that offers a number of features to help you reach out to your target market and engage with customers through text messages. With Textline, you can improve relationships with customers by engaging in effective two-way conversation without being spammy. Textline also offers automation tools to streamline the entire customer engagement process, while adding a personal touch. Lastly, Textline makes it easy to manage replies from customers and integrate SMS messaging into your existing workflows.
Bulk SMS by Mo+
If you are looking for a quick and easy way to send bulk SMS messages through your iOS device, Bulk SMS by Mo+ is an excellent choice. This app allows you to quickly build contact lists and schedule messages to be sent at a later time, giving you more flexibility in how and when you reach out to your target market. You can follow up with your contacts at a later time as well with their Reminders feature. The good thing about Textmo is that instead of the traditional 160 character limit, this platform allows your messages to be up to 306 characters long.
iMessage
If you want to send bulk SMS messages through your iPhone, iMessage is a great option. Most people are aware of iMessage since it is the top messaging tool that iPhone users use. With iMessage, you can easily create group chats with up to 200 contacts and send text, photos, videos, and documents to your contacts all at once.
Whether you are promoting an event or just keeping in touch with customers, iMessage is a powerful tool that can help you reach out to your target market and engage with customers through SMS messaging. With iMessage, there is no app to download since this one is already built into iPhones! Another plus side to iMessage is that the messages can be sent and received not just on iPhones, but also on the iPad and Mac.
SMS Magic
SMS Magic is an AI-powered customer engagement app that offers a number of features to help you reach out to your target market and engage with customers through text messages. The unique aspect of this app is that it integrates with various chat apps such as WhatsApp, Facebook Messenger, and LINE, as well as traditional text, to reach the maximum amount of contacts. Through this app, you can improve customer service as well as being able to get a large number of attendees for an event through effective reminder texts.
MessageBird
Similar to SMS Magic, MessageBird also allows you to integrate with some of the top communication channels that customers prefer to engage with them in two-way messaging. Not only that, but you can also integrate with third-party services such as Shopify to personalize interactions. MessageBird comes with helpful security features such as two-factor authentication to ensure confidentiality. MessageBird helps you unify all of your channels into a single shared inbox for convenience.
Zendesk
Lastly, Zendesk is a customer service platform that offers the ability to send bulk email messages as well. This can come in handy if you want to reach out to your target market with a promotional offer or upcoming event. With Zendesk, you can easily track who opens and clicks on your emails, as well as get detailed reports. You can also segment your contact lists to target specific groups with more personalized messages. You can send up to 300 emails within a 24-hour period with this app.
How to Send Bulk SMS/Text Through Android Apps on Schedule
There are several reasons to schedule text messages ahead of time, whether you want to send a quick "happy belated birthday" message to a family member or friend, or you have friends who work a different schedule than you do. Originally, Android users could only schedule messages to be sent later through apps. Today, you can schedule messages through stock Android SMS apps as well as multiple apps.
Top Android Bulk SMS Apps In 2022
We have also compiled a list of the top Android bulk SMS apps for our fellow Android users:
Chomp SMS
With over 10 million users, Chomp SMS is a feature-rich Android app that lets you easily send bulk SMS messages to multiple contacts. This app makes the standard texting app look boring, with fun customization features such as notification LED colors, fun ringtones, and vibrate patterns. It also has some very useful built-in privacy and security features such as a passcode lock, the ability to stop a text while it is still sending (which can be a lifesaver!), backup features, and even convenience features such as replying from your lock-screen.
MightyText
Ever wanted to send a text message right from your computer? Well, MightyText allows you to do that! With this app, you are able to text from any device you wish, whether it be your phone, laptop, desktop, or tablet. You can receive your phone notifications on your laptop screen. Plus, MightyText also comes with some very neat features such as 1-click photo sharing, scheduling messages, texting directly from Gmail, and syncing messages to your email as a backup. It's a great app for those who don't always have access to their phone and are looking for a more convenient option.
Pulse SMS
Pulse SMS is a powerful scheduling app for Android users who want to send bulk text messages on the go. Pulse SMS offers a number of features to help you create, send, and track the performance of your campaigns with ease. Some of the notable features include pinning favorite contacts, blacklisting unwanted contacts, dual SIM support, end-to-end encryption for enhanced security, web previews for articles and YouTube videos, and a mute and snooze option to help prevent distractions when you are tied up with something.
Textra SMS
Lastly, another fun Android SMS app that comes with various customization features, similar to Chomp SMS, is Textra SMS. This app comes with 180+ colors for various in-app elements and allows you to schedule text messages to send at a later time. A key feature of this app, which is not so common on most of the Android SMS app options available, is the ability to automatically compress image and video files that are too large. This allows for seamless communication.
Another exciting feature of this app is its support for reactions, which is much like the iOS reactions. It's a great app overall whether you are looking for an app to communicate with customers or just upgrade your texting game in general.
How To Send Bulk SMS/Text Messaging From Your Samsung Phone on Schedule
When you need to communicate a message to multiple contacts at once, you can send mass SMS messages from your Samsung Galaxy. You can text a single message to every contact in your Contacts list from your device. Using the Galaxy's Contact Groups feature, create an address book group that includes all of your contacts. The Galaxy's Messaging app lets you send an all-inclusive contact group a single text message.
Create Contact Group
Click the "Contacts" icon in the home screen of the Samsung Galaxy to access the Contacts list.
To access the Groups form, tap the tab labeled "Groups".
When you click the "Menu" button, the "Create" option will appear.
You can name the new group anything you like, for example, "All Contacts."
Select "Add Member" from the menu. You will be able to check each contact on the Contacts list when you open it.
Select all contacts from your Contact list by checking the box "Select All," then tap "OK." All contacts from your Contact list are added to the new group.
Send Group Text
From the Galaxy home screen, tap the "Contacts" icon, and then tap "Groups".
To create an inclusive contact group, tap the entry.
 The Contact Group contact list appears after pressing the "Menu" key and selecting "Send Message."
After you tap "All," the Messaging app opens and you will be able to create an SMS message.
The text input box allows you to write a message to the group.
You can send the message to all members of the contact group by tapping "Send".
Conclusion
As a result of its many benefits, bulk text messaging revolutionizes customer interaction and will probably continue to do so over the long term. The ability to communicate with large numbers of people at once, in a way that is personal and immediate, is unrivaled by any other form of marketing or customer service. If used properly, it can be an invaluable tool for your business.
There are many providers of email to SMS services, and each has its own advantages. The provider you choose will depend on your individual needs and budget. To find the best provider for your business, do some research online or talk to other businesses that have experience with email to SMS services. Whatever provider you choose, make sure it offers reliable customer support and allows you to schedule bulk text messages on a regular basis.
Sunvera Software develops next-level software applications from start-to-finish. We are a premier software and mobile app development agency specializing in healthcare mobile app development, custom mobile app development, telehealth software, sales dashboards, custom mobile app development services, retail software development, supply-chain software, ecommerce, Shopify, web design, iBeacon apps, security solutions and unified access software.
We are proud partners with Amazon AWS, Microsoft Azure and Google Cloud.
Schedule a free 30-minute call with us to discuss your business, or you can give us a call at (949) 284-6300.