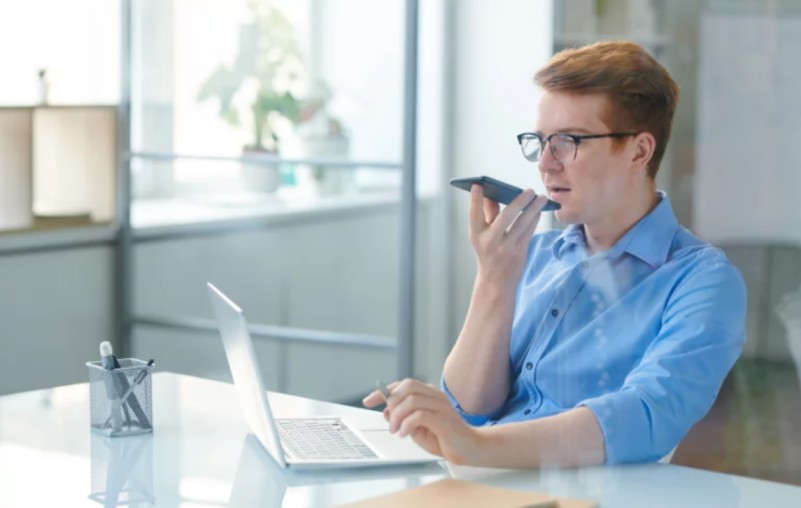 Recording, speech-to-text, and personal assistant apps seem like an unimaginable concept, but these are not only possible, but they exist as well. These apps help you to make your life easier. Speech-to-text apps have the potential to finish your work within seconds. It was an exceedingly difficult job to create voice apps that are best from the rest but now it is possible. We have gathered a list of the top 5 best voice apps of 2021.
Google Assistant
Google assistant is the number one best voice app on our list.  Google Assistant is the product of Google. This app can perform a lot of essential functions for you like opening maps, opening a web browser, and playing music.
Voice recognition is the unique feature of Google Assistant. You can talk to Google, and you can give him any order like open music app, open Facebook app, etc. Google Assistant understands your language and can convert your speech into the form of text.
Dragon Anywhere
Dragon Anywhere is the most recommended premium voice app so far. It is available for both android and IOS users. It is considered the most powerful weapon in terms of voice editing, recording, formatting, and converts your speech into text. Its accuracy rate is increasing over time. Dragon Anywhere does not have any word limits, and you can use this for as long as you want. The good thing about Dragon anywhere is that it can work on any device.
As Dragon anywhere is a premium application, so its monthly cost is around $15.
Voice Notes
If an idea suddenly comes to your mind and you do not have any pen or pencil at that time, then you do not need to worry as Voice Notes can help in that situation. Voice Notes is the best app that allows you to create your notes without any problem. Its interface is very user-friendly and attractive. You can make different categories and sections of your content and voice notes allows you to easily save your document for the future.
Can you guess that how many languages this app can recognize? The answer is 119 languages. Yes, you read that right. Voice Notes is a free app.
Transcribe
The Transcribe app is the fastest and secure app that can convert your recorded files into text within just a few seconds. This is an AI-based software and it can recognize 80 different languages and dialects. As we have said that it is the fastest app that so many journalists and anchors use. But keep in mind that Transcribe application is only available for IOS users. It is one of the most secure apps and you can hardly find an error in it.
Transcribe gives a 15-minute trial for its users, and then it charges around about $30 for ten hours.
iTranslate Converse
What comes to your mind when you first hear the name of this app? If you guessed that this is a translator app then you are right. iTranslate Converse is a real-time translation app. iTranslate is very helpful when you communicate with someone who doesn't speak the same language as you or when you travel aboard this app helps you to interact with foreigners.
The app can recognize more than 37 languages. iTranslate allows you to download the whole transcription of your conversation. We can say that iTranslate is one of the best voice apps. This app gives you a 7-day free trial and then it will charge $5 per month.
Sunvera Software develops next-level software applications from start-to-finish. Schedule a free 30-minute call with us to discuss your business, or you can give us a call at (949) 284-6300.