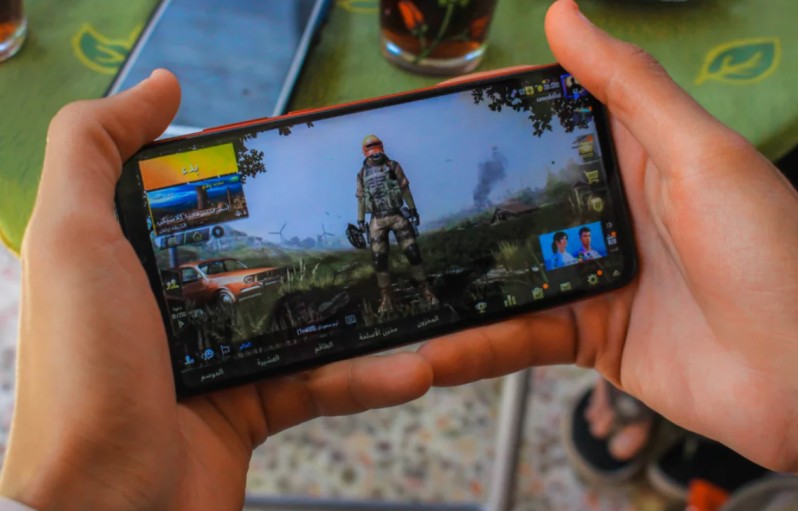 Smartphone game production is growing constantly while the involvement of users in apps is simultaneously increasing. These days we do not use our mobile phones only as entertainment to perform actions such as sending messages or monitoring information. Thanks to technologies in the industry and certain platforms, games for Android and iPhone are becoming very popular worldwide. Moreover, today many people are playing with smartphones, tablets, and mobile games, and games can be a great business if ran properly – so there's no excuse for you to not get involved.
And don't stress, we've got you covered as always. If you feel frustrated and think it's a tough task to create games, try this article about the 20 best mobile gaming engines, and find that you don't need to be a specialist to develop an impressive game. Some are free, some are not.
The Play Store is full of gaming applications, but imagination and individuality are mostly a short distance away. However, if you want to create a top-class app, then simplicity, commitment, and users' experience are very important.  The experts must also be trusted. In just one take, no idea gets a glimpse. Continue to improve the idea until you arrive at the best point.
Most downloads are provided in games like the Clash of Clans as the game has a story. It is the easiest part of any strategy for game development. Creating a fascinating story, in which people remain tempted to know what is next, is crucial to their popularity.  Your game characters must portray your story and, if it does so, then you have perfected the first step in making your game application for Android.
A fun strategy with controls takes a long time to consider how to build a successful game app. Check for easy access of elements involved per screen size. To keep players affixed, you can raise difficulty levels and unlock some points or powers each time a player wins a game.
It is not easy to entice players if they have many options. During the growth of technology game apps, the designer must look after the character, story, and art, as well as the look and feel of the game. It is much harder to create a game design than to build a standard app.
The size of a game app for Android/IOS is always a significant consideration. The display must never look cramped with design features to provide a great user experience. The visuals must be consistent with the gameplay logic.
How to make money from game development?
Developing a game requires resources such as talent and hospitality.
You can earn money with a free version of the app, but it is essential to have a monetization policy when designing your Android or iOS game app. Some of the most popular ways to do so are:
A pay-per-click income model to monetize your popular game. If you click on a clip or ad link, the player is paid, often in points. In return for viewing ad videos and/or going to invite more friends and family to participate in the game, the players get benefits of their own.
The other option is for the smartphone game app to be free, and the user may choose to use an Ad-free version with the compensated app alternative to appreciate ad-free gaming.
Known as in-app shopping, this is a perfect way to encourage players to continue playing while your app generates revenue. If the players can purchase gems or diamonds to release the next level, you give them a comparative edge at a cost of a dollar. You must always have a viable way of gaining funding from the app in your game app. It makes even more sense to enable options for buying gems with more users because of multi-player games.
What kind of games for Android and iPhone are popular?
Puzzle Games
The most famous genre in the world is jigsaw puzzle games. Brain puzzles are the highest level of involvement right from a simple puzzle into mathematical puzzles such as Sudoku. The most popular types of puzzles are brain puzzles or puzzle matching.
Casual games
Talking Tom games with a low study curve and players are fun as they find a place in most smartphones with simple rules to follow but are often not played.
Strategy-Driven Games
The success of games like Clash Royale and Clash of Clans are proof that strategic games are extremely popular. The developer focuses on strategy development in real-time while consistently improving on UI / UX and other features. Such games provide players with a sense of urgency and are very addictive.
Arcade Games
The highly competitive mobile gaming landscape was led by arcade games. These games are easy to build because they need no story. More attention is given to the difficulty levels. Since these are easy to play and the competitiveness is increased in real-time, arcade games for Android and iPhone are immensely popular with players.
What platforms help with game development?
There are a variety of gaming engines and tools that help develop fantastic gaming apps. Have a look at how to use these tools to make a gaming app for iOS/Android:
Construct 3.
You don't need to be a coding buff to create a game app. Construct 3's notoriety hit its peak as game designers don't have to write a single piece of code. Driven by an adaptive GUI, it offers designers the best they could develop games instead of being caught up in coding and debugging routines.  Drag-and-drop elements ease development stress and in just three months you can create high-quality gaming apps.
Gamemaker Studio 2
GameMaker Studio 2 provides flexibility for both programmers and non-coders, combining coding and drag and drop capabilities. To add the functionality of GameMaker Studio 2, programmers can choose to combine their idea with a C-like programming language.
UNITY
If you are looking to create a free game app by using a framework to create games on current trends, Unity is the one for you. Unity supports both 2D and 3D game developments so that you can build powerful games if you aren't familiar with the mobile game app computer language.
GODOT Engine
Godot is adored by the game design community because it supports 2D and 3D games. Godot Engine offers better performance than Unity and fewer bugs by using a cleaner code.
UNREAL Engine 4
UNREAL Engine 4 is a very future-oriented and mature instrument for developing games that make a difference. The engine's core is ideal to support the next-gen of features and helps develop custom-made gaming applications.
Sunvera can help you develop your next-generation gaming app from start-to-finish. Contact us today to schedule a free consultation.