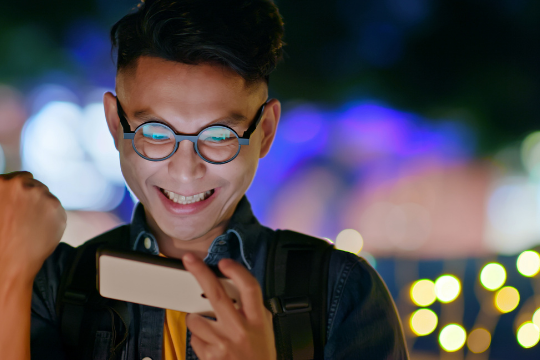 Mobile gamification is a process by which game-like elements keep users engaged with mobile apps to increase revenues from the app. Applications that gamify their mobile products can retain and engage users into returning to the product by providing virtual rewards upon achieving specific criteria, such as playing games and installing other applications. Gamified mobile apps seek to create a seamless experience for users across all platforms, making them feel like they are playing without realizing it.
How Gamification Works in a Mobile Environment
Gamification in mobile apps is when gaming elements are implemented in an application. These elements include using gamified user interfaces such as leaderboards, badges, points, and challenges. These gamification elements can be seen in social media platforms like Facebook and Instagram, where users earn awards for posting pictures or achieving specific goals. The gamified user interface provides an opportunity for users to gain trophies or virtual rewards by completing tasks that they would typically perform on their own with the aid of additional gamified incentives. By "gamifying" mobile applications, companies can increase gamification retention rates and engagement.
Benefits of Gamification in Mobile Apps
Adding a gamified touch in mobile apps helps to increase engagement, retention, and revenue. By gamifying mobile applications, developers can create a user interface that encourages repeated use of the app. The gamified user interface builds a sense of community for users by encouraging collaboration and competition. Gamifying mobile applications also gives consumers something that they enjoy doing while engaging directly with brands or companies within an application, such as watching videos or posting pictures from events to social media platforms like Snapchat. Mobile gamification increases retention rates by making it easy for users to become better at the game through practice and repetition, motivating them to continue playing and become better and achieve high scores.
How Your App Should Use Gamification Elements
App developers should use the gamification elements in an application that is easy for users to understand. Minimal text should be used so that it does not distract from the gamified interface or create a barrier between the user interface and users engaging with the elements of the app. The gamification elements should also give rewards immediately upon completion, increasing retention rates by providing instant gratification rather than waiting for a specific time before receiving virtual rewards or prizes. Sliding bars show users' progress towards goals, like acquiring in-game currency like coins, unlocking achievements, and leveling up quickly. At the same time, spinner wheels can be used to gamify the process of earning gift cards, mobile coupons, and cash prizes.
Examples of Gamification in Mobile Apps
Gamification in mobile apps can be seen in leaderboards, such as when users log into their Facebook app. Leaderboards show who has the most friends on the platform or who is ranked highest on certain games within the application. There are also badges that users can receive for achieving specific goals like reaching a certain level or purchasing a product. Gamification in mobile apps can also be seen with challenges: gamified missions for users to complete. These gamified missions allow users to engage and compete against one another by completing tasks like boosting their social media profile pictures or sharing coupons a specific amount of times across different networks such as Facebook and Snapchat. These gamified missions motivate users to work together to complete tasks to receive rewards in the form of points, trophies, or virtual currency such as coins or gems.
Facebook also uses gamification techniques when shopping with apps like Wishbone and Wanelo. These mobile apps allow users to win gift cards from retailers by competing against other users to reach specific points to unlock rewards.
Gamification is also seen within mobile apps for increased retention rates and content engagement to increase click-through rates with social media posts and email marketing campaigns.
Conclusion
Gamification is a powerful tool that brands can use to change user behavior by gamifying the mobile application and rewarding users. With the gamification of mobile applications, interfaces aid in retention rates by increasing engagement with users as they carry out tasks within the gamified environment. Consumers are more likely to return to an app with gamified environments because they do not feel like they are doing work or realize that they are playing a game. Mobile gamification encourages users to continue using applications without realizing it by creating long-term engagement opportunities to gain virtual awards for repeated use of an application.
Sunvera Software develops next-level software applications from start-to-finish. We are a premier software and mobile app development agency specializing in healthcare mobile app development, custom mobile app development company, telehealth software, sales dashboards, custom mobile app development services, retail software development, supply-chain software, ecommerce, shopify, web design, iBeacon apps, security solutions and unified access software.
We are proud partners with Amazon AWS, Microsoft Azure and Google Cloud.
Schedule a free 30-minute call with us to discuss your business, or you can give us a call at (949) 284-6300.