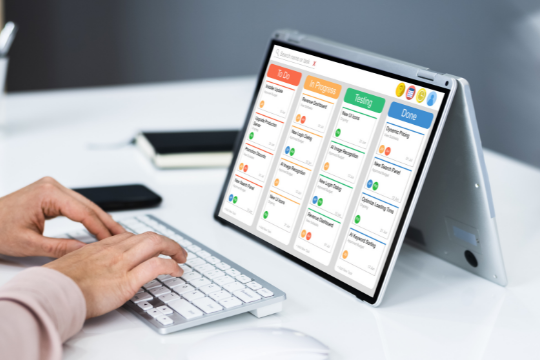 As project managers, we have to juggle timelines, appointments, and deadlines. With project-related information scattered across multiple organizational tools and project management apps, it becomes difficult for PMs to keep track of work assignments and schedules. Project management app software helps project managers manage team workload, schedule meetings, assign tasks, and track progress.
Here, we have listed out the top project management apps based on project management functions. These tools not only keep all project information in one place but also allows PMs to manage multiple tasks from their smartphone. Note that while some project management tools are available for free, there is a good chance of limited features unless you upgrade to paid plans.
1.  Asana
Asana is one of the top project management apps available for Android as well as iOS mobile devices. The app, designed to handle project workflow and team collaboration, lets project managers assign tasks to project members or delegate responsibilities. Asana comes with a project overview screen that shows details such as tasks assigned to the PM along with the progress made by them.
2. Wrike
Wrike is a cloud-based project management app for teams that allows managers to manage tasks, notes, reports, files and project calendars from one management software tool. You can schedule appointments through the Wrike app and managethe project budget as well. The project management software offers a video conferencing feature which allows you to have virtual meetings and discussions via a webcam or smartphone camera with project team members.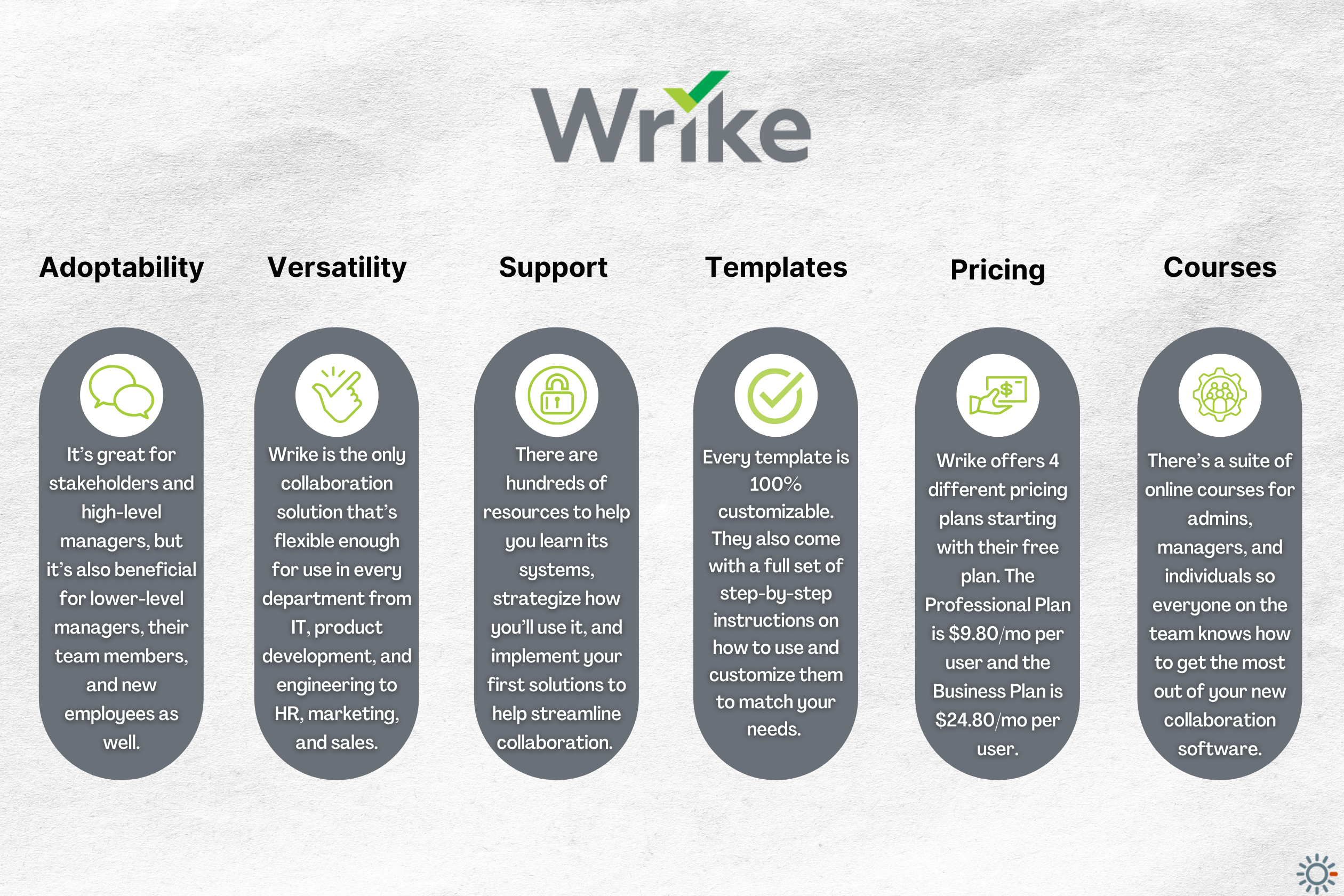 This graphic was created by Crazy Egg.
3.  Basecamp
The Basecamp app lets you manage time and tasks from your mobile as well as desktop computer. Apart from this, Basecamp also offers a file sharing feature that allows project team members to collaborate on files. The project management tool lets PMs share photos, documents and videos with the team. The app also provides project guidelines that can be shared with team members.
4. ClickUp
ClickUp is a collaboration tool that allows project managers to create, view, and edit task lists. The project management app offers a user-friendly interface with project team members to discuss project priority, tasks and schedules. PMs can set reminders for project due dates and manage budgets through ClickUp. The project collaboration software also offers a video conferencing feature which allows you to share project screenshots, files and chat with team members during virtual meetings.
5. Trello
The Trello project management app allows project managers to manage tasks, files and attachments from one place. Trello offers a set of built-in features like task boards, checklists for team communication, due dates, and reminders to keep track of project progress. This popular project management app lets you chat with project team members to discuss project details, including the time frame for tasks and ideas related to the project schedule.
Conclusion
With project management tools such as the ones listed above, project managers can manage all important tasks, due dates and more from a single dashboard. Project managers need to track all of this important info very often, and so many PMs are in need of an app that can be easily accessible for management purposes.  And since project management is such a data-heavy profession, project managers tend to rely on project management apps more than any other tools.
Sunvera Software develops next-level software applications from start-to-finish. Schedule a free 30-minute call with us to discuss your business, or you can give us a call at (949) 284-6300.