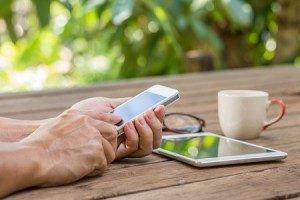 Much of what we our mobile marketing today is fueled by beacons. Beacons are Bluetooth transmitters that can be placed around an event.
If someone downloads an app that uses beacon technology, his or her phone will respond with a notification when the phone comes within range of a beacon.
The popular use of beacons can be credited to the rise in smart phone usage. Because people are glued to their phones, developers and dreamers have come up with different uses of Beacon Deployment. This week's topic is the beacon deployment in the Hosting Industry.
Beacon deployment in the convention hosting industry. With this industry a wide variety of offerings and information can be delivered to the vendors and registered participants. Upon registering for the event the user is asked to download an app specifically for the event. With this app pre-visit communications via email and text can be delivered to all. Once onsite for the event the welcome message can be delivered to any app enabled device that enters the geo-fence perimeter established for the event. As the attendee moves through the facility they will trigger unique proximity beacons, which in turn will deliver specific content relevant to the location.