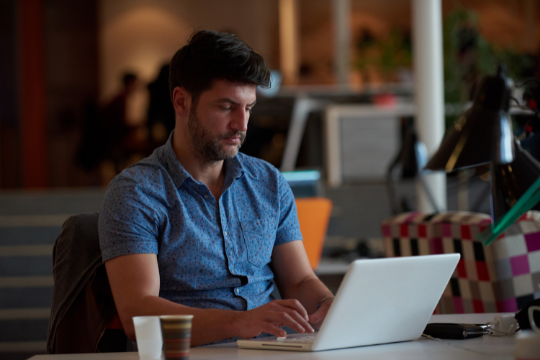 The purpose of an applicant tracking system (ATS) is to organize and store the information you get from prospective employees during the hiring process.
Many small businesses, particularly start-ups, have very little need for this type of system because they only hire a few employees each year or even less frequently than that. But as companies grow over time into medium and large corporations, applicant tracking systems become more necessary.
The best applicant tracking systems are designed to help organizations efficiently manage the recruitment life cycle for each applicant from initial phone interview all the way through their final stage of employment. In addition to simplifying the entire hiring process, applicant tracking systems also eliminate a lot of paperwork preventing you and your employees from getting bogged down with mundane tasks related to hiring.
An ATS can help you determine which applicant would be the most fitting for the job by prioritizing them based on their response time, skills assessment test results, and interview scores. You will then know who your top choices are for each open position.
Process of Creating an Applicant Tracking System
Creating an ATS is a highly technical process that requires you to have the right software and equipment. Not only does applicant tracking software help you keep track of your applicants, but it also allows you to take assessments, schedule interviews, eliminate paperwork with online forms, track applicant progress through each stage of the hiring process, and finally automate tasks like sending out emails and reminders. Here are the steps involved in the process of creating a good applicant tracking system:
Step 1: Planning
The first thing you need to do before creating an ATS is to understand how much time and money is being wasted during the hiring process. This will give you a better idea on which applicant tracking systems to use in your company. Knowing where the problems lie within the ATS process will help make it better and more efficient for you or your company in reducing work related expenses.
Step 2: Design
Once you have a clear picture of what applicant tracking systems are being used, you can then design the perfect applicant tracking software to fit your organization's needs. The ATS should be carefully designed to accommodate the specific procedures and workflow that are in place throughout your company.
Step 3: Implementation
After the ATS is designed, you must implement them to your company. You'll need to have the system installed and configured on your organization's website. You will also have to train all of your employees on how it works so that you can start using the software soon after implementation is complete.
Step 4: Maintenance
Monitoring applicant progress in applicant-tracking systems is a necessary part of the process since after they are interviewed, you can still add information to each applicant employee file. This way, whenever a hiring manager or recruiter accesses the tracking system, they will be provided with the applicant's history without them having to do any searching.
Applicant Tracking System Features
Here are some of the applicant tracking system features your ATS should have:
Email Alerts
Applicant employee files aside, alerts can also help you keep track of what's going on in applicant's history. Applicant employment alerts are sent to you whenever there are changes in applicant's application status, interview schedules, or employment offer.
History
Whether applicant tracking systems are used or not, HR managers and other recruiters would still have to search applicant files from time to time. With applicant-tracking software, they can just go into the applicant's employment history in a matter of clicks.
Batch Resume Editing
This might not be a necessary ATS feature since some companies prefer to have applicants personally fill out the forms. Nevertheless, batch resume editing is useful for applicants who have applied to other companies or who need to apply for jobs outside your company. With batch resume editing, all applicant resumes are saved automatically so that they can be modified whenever necessary and sent out in batches.
Skills, Assessments, and Tests
Applicants are likely to be tested for their skills before being interviewed. Applicants are given tests in order to meet standards or even set a benchmark on how well applicants would perform. Skills, assessments, and tests help you find out how skilled your applicants are, which is helpful in determining if they would be able to perform well for the company.
Data Export
Applicant-tracking software data can easily be exported to other applicant tracking software, applicant management systems, or applicant portals. This is particularly helpful when transferring applicant employment files from one applicant system to another. It also lets you import resumes into your tracking system whenever necessary.
Cost To Develop an Applicant Tracking System
Although the cost to develop a custom applicant tracking system depends on who your developers are and how complex the system would be, the average cost to develop such a system can range anywhere from $5,000 to $10,000. This is a one-time cost and requires you only to pay for its development as opposed to paying every month for maintenance and other fees. However, one must keep further maintenance charges in mind.
The applicant tracking system has become an integral part of HR management. It provides recruiters with the necessary tools and information they need in order to efficiently find employees that would best suit the company.
If you find applicant tracking systems useful, you can develop your own applicant system or hire developers to do it for you. The investment might be costly but applicant tracking software is worth every cent you put into its development. Plus, it is better than paying monthly fees for a readymade software that still does not fully meet your needs.
Sunvera Software develops next-level software applications from start-to-finish. We are a premier software and mobile app development agency specializing in healthcare mobile app development, custom mobile app development company, telehealth software, sales dashboards, custom mobile app development services, retail software development, supply-chain software, ecommerce, shopify, web design, iBeacon apps, security solutions and unified access software.
We are proud partners with Amazon AWS, Microsoft Azure and Google Cloud.
Schedule a free 30-minute call with us to discuss your business, or you can give us a call at (949) 284-6300.