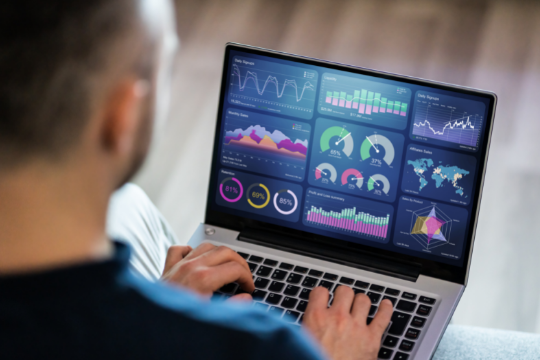 Business users need new and improved services, which often drives the need to reduce IT infrastructure costs.
And now that all companies are looking to reduce operating expenses, whether through outsourcing or hardware consolidation, the pressure is on to reduce capital expenditures as well. Here are ten steps you can take today to reduce IT infrastructure costs:
1) Analyze Your Current Needs Versus What's Been Provided by Your Vendor
You should begin by analyzing how much technology you actually need now and in the future. Compare this with what vendors say you need now (this may be a result of their sales pitch). Be sure to include backup and storage requirements when comparing current capabilities and future needs.
2) Consolidate Servers
To reduce costs, consolidate today's servers into two or three major pieces of equipment. This will reduce maintenance and power costs, as well as reduce the time it takes to manage server power-ups and down times.
3) Consider Outsourcing Hardware
Shift from having in-house technicians that perform hardware maintenance on a regular basis to an outsourced provider that can provide this service at lower cost. From maintaining computer systems to managing storage facilities, there are many areas where you can reduce your infrastructure costs by using an outside supplier. Outsourcing also reduces internal capital expenditures so you don't have to buy as much hardware in the first place.
4) Focus More on Software Licenses
Don't overspend on new licenses for operating systems, databases and applications. Evaluate what you already have and purchase additional licenses only when needed – that is, when a new project requires it or employees need to perform their jobs in new ways.
5) Buy Fewer Servers, Reduce Storage Needs
Delete unnecessary data from your network servers, reduce the number of operating systems on each server, and reduce the amount of "overhead" information stored on each computer file. This will reduce the amount of hardware you need to run individual applications as well as reduce your overall storage costs.
6) Consolidate Backup Files Into One Location
By using a central method for creating backups, such as a tape library system or an off-site service, all backup files can be stored in one location rather than many different ones. This one centralized location will reduce infrastructure costs by reducing the need for additional backup hardware and software.
7) Reduce Power Needs
Many businesses use a lot of electricity to keep their servers running, especially when they are not in use or during unscheduled periods when equipment must be shut off because of scheduled downtime. To reduce your infrastructure costs, reduce your electrical usage by consolidating loads or reducing the number of servers that aren't needed at a given time. Other ways to reduce power consumption include using UPS battery systems and purchasing power-efficient or environmentally friendly server racks and other IT infrastructure components.
8) Eliminate Unnecessary Server Memory
Very few organizations require more than 144MB of RAM on each computer system. Yet, many companies maintain servers with 1GB of RAM or more. Incorporating server memory into the production process will reduce costs because you won't need to pay for all that additional "head room" needed when new applications are loaded onto a system.
9) Build Your Own IT Infrastructure
Most businesses benefit from some type of custom-built IT infrastructure. Having systems built by internal staff means less training is needed before going live. Also, there would be no resources needed in outside technical support and testing. Therefore, these areas can be reduced drastically if not eliminated altogether depending on what you are trying to accomplish.
10) Reduce Power-Hungry Computer Monitors
Replace CRT monitors (big, bulky, old-fashioned monitors) with LCD screens and reduce power consumption. Screens that are turned off do not use any power, but you may want to reduce the screen brightness setting too to reduce overall usage.
Other Ways To Reduce IT Infrastructure Costs
Reduce your network bandwidth needs with broadband access and internal systems (this can be a big ticket item for many businesses especially those who pay for bandwidth on a monthly basis)

Help reduce capital expenditures by replacing purchased software licenses with software as a service or outsourcing some application maintenance tasks. For example, get rid of your data base management system and switch over to using an outside provider that charges per user rather than a monthly flat rate fee. This will reduce architecture costs such as adding new servers and storage facilities.

Build programs that integrate with existing systems to decrease the use of expensive software development. Data can be shared in real time bringing down costs related to storing it and allowing users to access information in a more efficient manner, which ultimately reduces their overall workloads and makes your organization run more smoothly.

Reduce the use of onsite IT support staff (network admins) by switching over to using managed service providers or implementing self-help technology methods such as web-based trouble shooting guides (forums), wiki pages and similar online help tools. You can also reduce costs by reducing administration needs and/or automating tasks previously performed manually [especially those tasks done via phone]. Managed services reduce the number of backdoors into your network while also saving you money on future outages and security threats.

Automate as much as possible with applications that reduce overall workloads and free up time spent addressing non value added tasks. This will allow you to reduce or eliminate employment in this area.
In summary, you can significantly reduce your costs by decreasing the usage of unnecessary hardware and software capabilities while also benefiting from an increase in productivity as resources are freed up for use elsewhere. Also, consider outsourcing some of your maintenance responsibilities to reduce overhead because it provides more consistent management which increases reliability since no one person is responsible for all aspects of an operation down to a set schedule (think about how often things go wrong when someone left early or came in late). Thus, outsourcing wisely reduces costs and downtime.
Sunvera Software develops next-level software applications from start-to-finish. Schedule a free 30-minute call with us to discuss your business, or you can give us a call at (949) 284-6300.