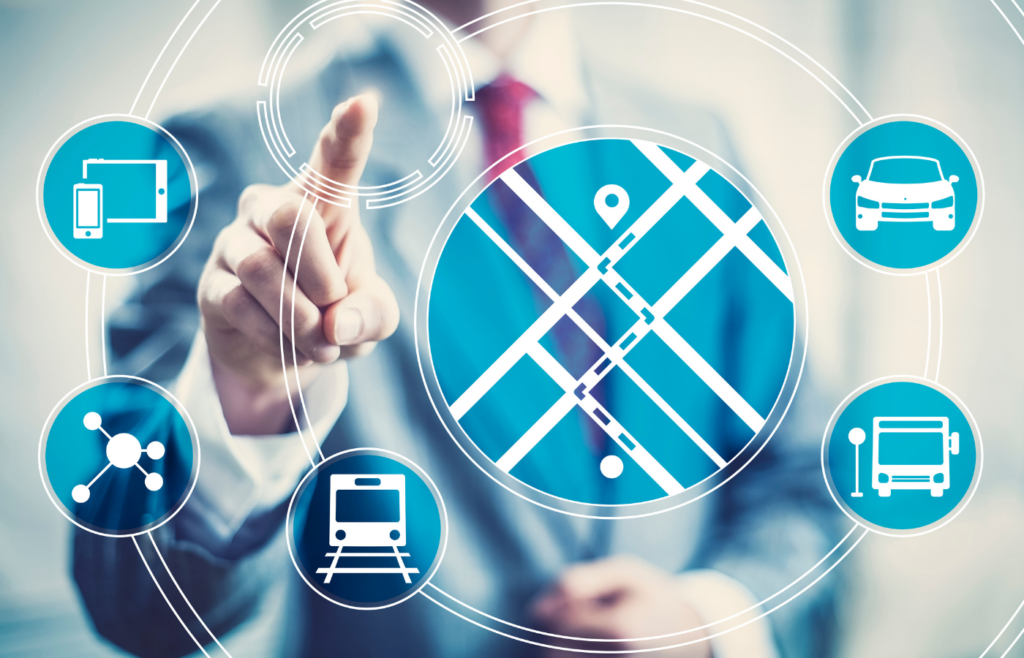 Imagine you are in a massive shopping mall with hundreds and thousands of shops, and you are looking for a specific store. What will help you to locate that particular store? If you use your smartphone GPS, it will help you locate a particular store in a city, but once you are inside, it cannot help you. Unless you have an indoor navigation app, you are out of luck without a proper map in a convenient location. Indoor navigation refers to a system of devices that provide turn-by-turn directions to areas or things where GPS and other technologies cannot go. This article will explain all the main features and technologies involved in indoor navigation apps and some use cases for indoor navigation apps. Let's get started!
Features and Technologies Involved in Indoor Navigation Apps
Below you can see the basic features and technologies that are used in indoor navigation apps.
A technology that allows you to pinpoint the exact location of any object inside a huge building, such as a shopping mall, a hospital, or a person standing in a parking lot.
In this case, technology is used to discover the shortest path, allowing users to get to their end destination swiftly and without difficulty.
Tells consumers about locations/places by simply sending notifications to their mobile phones.
This displays the number of visitors as well as user activity inside the premises.
The app can send notifications to visitors who frequently visit a specific location by studying their history.
Use Cases of Indoor Navigation Apps
Indoor navigation can be beneficial for many businesses such as universities, hospitals, and hotels and resorts. Indoor navigation can provide vital information to building administrators, facilities coordinators, and marketing personnel. Furthermore, it helps individuals to get to where they want to go.
Office Buildings
Indoor navigation in smart offices makes it easier for employees to find a conference room, restroom, or desk. An indoor navigation app can also find out which conference rooms are empty and available. Moreover, it can find assets such as printers, tools, and test equipment along with people and places.
Hospitals
As we know, a hospital has multiple departments and sections that are frequently spread across multiple floors or even multiple buildings. So, when people come to a hospital to visit their loved ones, they are faced with a lot of problems. However, indoor navigation can be beneficial for them in locating specific locations that they are looking for.
Shopping Malls and Large Stores
The indoor navigation app is quite helpful for those who visit shopping malls and large stores quite often. It is the most obvious application because it helps navigate a specific store inside a larger shopping mall by giving turn-by-turn directions.
College and University Campuses
Nowadays, university campuses are beginning to implement smart campus technologies. Indoor navigation apps contribute to more personalized campus experience for students and visitors alike.
Indoor navigation can provide helpful information to students and visitors looking for a specific department and section on campus.
Airports
As we all know, today's international airports are pretty massive, and people need to face many problems to find different gates and exits. Using an indoor navigation app, passengers can quickly get to the gates when they only have a limited amount of time to go on their flights.
Indoor Navigation Apps: The Bottom line
By now, it should be evident that indoor navigation apps assist individuals and the business sector in navigating significant places such as shopping malls, hospitals, major buildings, and airports. They make life easier for both businesses and consumers by saving time and stress. Many businesses are introducing navigation apps to attract more customers and ease processes.
Sunvera Software develops next-level mobile applications from start-to-finish. Schedule a free 30-minute call with us to discuss your business.