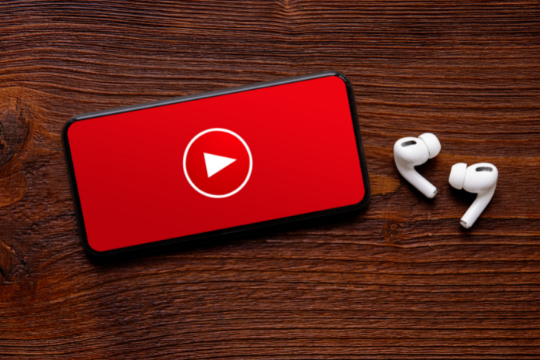 Over the past few years, there has been a significant increase in the use of over-the-top (OTT) apps, such as Netflix, Hulu, and Amazon Prime. These apps allow users to watch TV shows and movies online without having to pay for traditional cable or satellite TV services. While the popularity of OTT apps is undeniable, there is still some uncertainty about their future.
Will OTT apps continue to grow in popularity? Or will they eventually be replaced by other forms of streaming media? Let's explore a little deeper.
What Does OTT Mean?
What is an OTT app? OTT stands for "over-the-top," which means that the content is delivered over the internet, rather than through traditional broadcast or cable channels. This can include streaming video, audio, or gaming content.
OTT apps first gained popularity a few years ago, when people began to cut the cord and ditch their traditional cable and satellite subscriptions. This was largely due to the high costs of cable TV, as well as the growing number of streaming options available online.
Today, there are many OTT apps available, such as Netflix, Hulu, and Amazon Prime. OTT apps have changed TV forever.
How Popular Are OTT Apps?
OTT apps are incredibly popular, and the trend is only growing. A recent study found that 239 billion hours were spent on video streaming apps on mobiles across the globe in Q4 of 2020. Some of the most popular OTT apps include:
Netflix
With over 210 million subscribers worldwide, Netflix is a leading global provider of streaming media and video-on-demand online services. It offers movies and TV shows in several languages and provides customers with complete control over the content they watch.
Hulu
Hulu is an American entertainment company, owned by NBCUniversal, Fox Corporation, Disney, and AT&T. It offers a variety of subscription plans that include access to its streaming library, live TV, and on-demand content.
Amazon Prime Video
Amazon Prime Video is a video streaming service offered by Amazon.com. It is included with an Amazon Prime membership and offers movies and TV shows for rental on a per-item basis.
Key Benefits of OTT Apps
OTT apps offer several benefits that can potentially outweigh the costs. These include:
Less Expensive Than Traditional TV
OTT app solutions are much less expensive than traditional cable or satellite packages. Many OTT services also offer free trials, and their parent companies often produce their original content, which may keep viewers from canceling after the trial period ends.
Freedom to Watch What You Want
OTT apps allow users to watch TV shows and movies whenever they like, without having to worry about scheduling or availability. There are no commercial interruptions, and viewers can pause and resume playback as often as they like.
More and more apps continue to enter the market regularly, providing viewers with a growing selection of content to choose from. This is in stark contrast to traditional TV providers, who often have a limited number of channels and shows.
Convenience
OTT apps are incredibly convenient, as they allow users to watch TV shows and movies whenever they want, without having to worry about commercials or scheduling.
Original Content
Many of the leading OTT providers are now producing original content, which can be a major draw for viewers. This content is often high quality and can be just as good or better than what you would find on traditional TV channels.
How OTT Apps Will Evolve In The Future?
OTT apps will likely continue to grow and evolve in the future. There will be several new trends in the field of OTT app development. For example, we could see more OTT providers develop their original content – which means that they will need more money to produce it. As a result, these providers may begin charging higher prices for certain types of content or offer subscriptions with enhanced features.
The impact of increased competition will also be an important factor in the future of OTT apps. For example, Amazon introduced IMDbTV, its own free ad-supported streaming service for people who don't want to pay for Prime Video, in early 2021. This may hurt Netflix's growth in the long run, since fewer customers are likely to pay for two different streaming services when they can get both of them through Amazon.
OTT apps will also likely continue to evolve in the future by offering different services. For example, Hulu has its own live TV streaming service, which allows it to compete more directly with traditional cable providers.
These are just a few of the many things that OTT apps may do in the coming years.
Sunvera Software develops next-level software applications from start-to-finish. We are a premier software and mobile app development agency specializing in healthcare mobile app development, custom mobile app development, telehealth software, sales dashboards, custom mobile app development services, retail software development, supply-chain software, ecommerce, shopify, web design, iBeacon apps, security solutions and unified access software.
We are proud partners with Amazon AWS, Microsoft Azure and Google Cloud.
Schedule a free 30-minute call with us to discuss your business, or you can give us a call at (949) 284-6300.