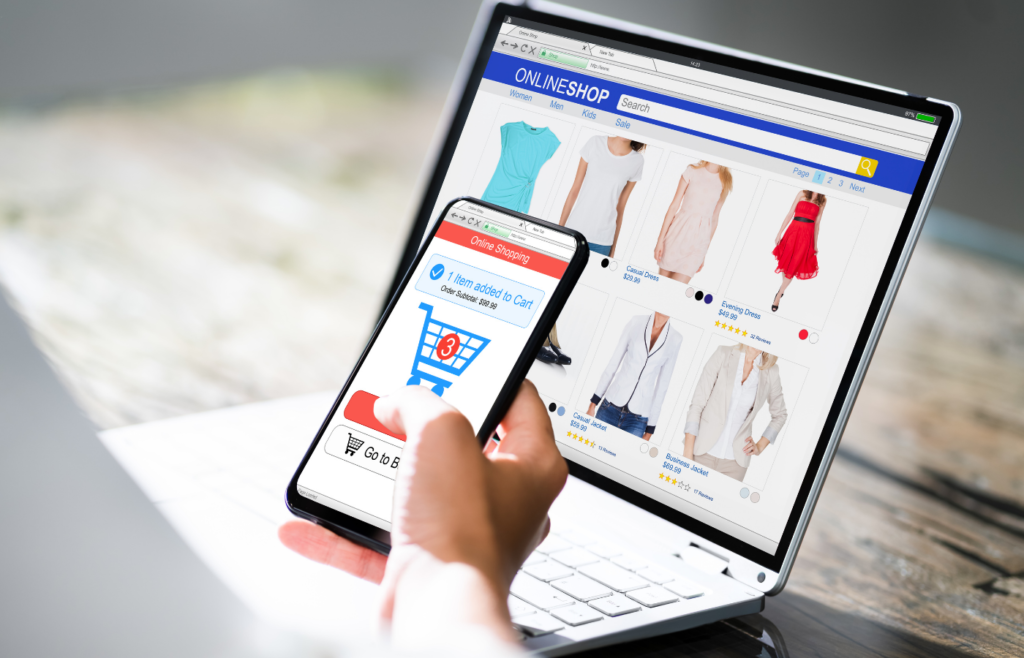 Have you ever wondered how to convert your eCommerce store into a mobile app? Apps are cool and can be quite useful for marketing, sales, inventory management, and order taking.
It is said that "mobile will account for nearly 80% of internet traffic by 2017" and mobile commerce is predicted to reach $236 billion in sales.  
Selling your products with a mobile app allows for greater user interaction and convenience. In addition, mobile users have proven to be more likely to engage in transactions because they can use their smartphone on the go or at home. 
Here we will discuss the pros and cons of switching to mobile ecommerce apps from eCommerce stores, ideas to consider while developing a mobile app, and more. Without further ado, let's get started.
Why Convert Ecommerce Store to a Mobile App:
Here are some statistics that will prove why mobile commerce apps are a good choice. In the latest scenario, mobile commerce is winning a huge momentum as demonstrated by the following revenue and usage statistics.
The next step is to learn about some plugins you can use to make your own website into an application.
How many options are there? What should I choose?
When it comes to retaining users, native mobile apps' retention is much better than responsive ones. This is influenced by a few factors:
Apps for mobile devices perform better, including loading faster.

If you integrate camera features, touch ID, and more into your app, you will be able to improve the user experience.

Users are encouraged to check in regularly through push notifications, which build brand awareness.
Combining the advantages of a responsive site with the benefits of a mobile app provides you with the best of  both worlds. You have no reason to pass up the chance to create an app based on your WordPress site when it can be done quickly, easily, and affordably.
Hiring an Agency:
There are a few different routes you can take when it comes to creating your mobile app. You can build one yourself, but it is time consuming and expensive if you hire an agency to do it for you. Three months and thousands of dollars is what you can expect from such a process. 
DIY App Tools:
As an alternative, it is possible to create your app on your own using Adobe PhoneGap. In any event, if you aren't a skilled developer, you will probably have trouble doing it yourself (DIY). As a beginner, you'll need to write all the code yourself.
WordPress Plugins: 
Plugins are another option available to WordPress users. You can use the services of skilled developers while paying a fraction of what an agency would charge. Brutally fast development is another advantage of this approach. Most people find this route to be the best option.
Top Mobile App Conversion Plugins for WordPress
We rounded up the top three plugins for creating companion apps for your WordPress site since they are often the most accessible option. These three might be helpful to you. 
Our first recommendation is AppPresser. AppPresser does not convert WordPress sites into apps but rather connects an app made with its services to your website. With an interface similar to WordPress Customizer, it allows you to customize the layout of your platform.
Aspects to Consider:
The AppPresser builder makes it easy to create an app 

Live preview of the app provides instant feedback

Provides social sharing, Facebook login, and push notifications

This includes contact information, camera functionality, and more
A free AppPresser account is required to get started. Access to advanced features ranges from $249 per year to $599 per year. Instead of building your app yourself, you can hire an expert team to handle it for you.
WPMobile.App is another option for creating mobile apps. It allows you to create a mobile app that is accessible on Android, iOS, or both platforms. Using the WordPress dashboard, you have access to configuration and customization options. 
Aspects to Consider:
Translates your app using Weglot

This application supports offline content and push notifications as standard features

Support and updates are unlimited

Gives free access to app testing
A notable feature of WPMobile.App is its affordability. There are no recurring fees or subscription renewals because it is exclusively licensed lifetime. For 149€, you can create a mobile app for both Android and iOS that is compatible with both operating systems.
3.  Mobiloud
MobiLoud turns your WordPress website into an iOS or Android mobile app. WooCommerce is integrated into its user interface through a customizable interface. Furthermore, MobiLoud's team will take care of management and publishing processes, in addition to providing the best support possible. 
Aspects to Consider:
Custom-made for WordPress websites with high traffic

Offers a full range of services, including publishing your app on Apple's and Google's app stores

Feature-rich, including offline and push notifications

The MobiLoud brand is not visible in the app
MobiLoud builds apps faster and more affordably than the average development agency. MobiLoud starts at $950 for setup and configuration, and $199 per month for ongoing maintenance and updates.
It is not as difficult as you might think to convert your WordPress website into a mobile app. A mobile plugin allows you to provide a superior user experience promptly and affordably to your users.
Sunvera can quickly convert your eCommerce store into a mobile app. Partner with us today and we will get you set up in no time.