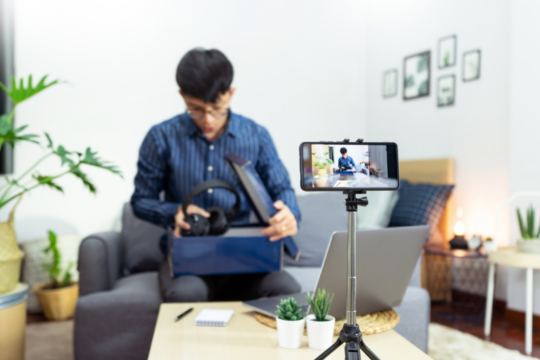 Today more and more people have started to use streaming in their daily life. It's not only because they can share something interesting with their friends at any time, but also it's becoming a profession for some of them. However, it's still difficult to create and manage a livestreaming app by yourself with so many features needing to be put into it.
Rise in Popularity of Livestreaming Apps
Livestreaming has been popular among the younger generation for a long time, but it is only recently that they have become widely available via smartphone apps. Even a few years ago, livestreaming required expensive broadcasting equipment and expertise. Nowadays though, all you need to do is download an application and you can start streaming from your smartphone.
Livestreaming apps are available for both Android and iPhone devices, giving users the ability to broadcast themselves in real-time to an audience of their choice. Popular live streaming apps like YouTube Live, UStream, Twitch, Stickam and Justin.TV have been around for a while now but it is only recently that more specialized apps have entered the market.
Basics of a Good Livecasting App
A good livecasting app must meet these basic requirements:
A good user interface
Being able to switch between the stream screen and the "home" section, which automatically resets every three minutes. This is because livestreaming apps are used for broadcasting, but also allows viewers to chat with each other, and this can be done from the home screen.
Ability to stream with as little lag (or latency) as possible
Other features that are not essential, but would make the app better are:
Video preview and video playback for past broadcasts
Auto refreshing chat rooms
Being able to restart a broadcast or save a broadcast to watch later
Ability to share channels/links with other people using the app
A livestreaming app must also be available on iOS and Android devices. This is because there are many livestreaming apps that are only available for one platform, while some apps do not have a stream screen so it makes it hard for users to use the app.
It should be able to have multiple people streaming at once, and if possible, viewers should not be limited
Have an easy way for users to connect their accounts with social media sites such as Instagram or Twitter for interacting with followers
There should also be a feature where you can purchase coins to make donations to channels
The app does not need the ability to manage chat rooms, but if they can do it then that's a plus because users should be able to remove people from their chatroom for being rude or inappropriate and there should also be a way where they could see who has been removed from the chat room.
The app should also have an option where you can share your channel/streams with other people from within the app, so that users don't need to go out of the app in order to do this. This is especially helpful for new streamers who want as much exposure as possible when they first start streaming.
Hitbox – Mobile Streaming App
An example of a livecasting app that contains all of these features and has an interface that is easy to use for both beginners and experienced streamers would be Hitbox's mobile streaming app.
Hitbox delivers a great mobile app experience because it allows users to switch between broadcasting and interacting with viewers. It also lets users save past broadcasts for watching later, and multiple people can livestream at once. Along with that, the mobile app enables live chat rooms which can be moderated by other community members to help maintain a clean and friendly environment for all of its users, as well as giving users the ability to manage who they want in their chat room. There is also a feature where users can pay to "boost" their stream, which can increase the number of viewers that are watching them.
The app is available on iOS and Android devices, which increases its convenience for many users who may not have access to only one platform.
Where to Start?
Now that you know more about how to create a user-friendly, high-quality livestreaming app, where do you go to get your app developed?
You have a couple of different options. Some people choose to hire freelance developers and others go for a reputable software development company. Whichever route you choose, you need to make sure that the developers have good reviews, as you will be investing a great deal of money in getting your new livestreaming app developed. Ask for some case studies on similar apps that your developers have worked with, and then decide whether they are a good fit for your project or not.
Sunvera Software develops next-level software applications from start-to-finish. We are a premier software and mobile app development agency specializing in healthcare mobile app development, custom mobile app development company, telehealth software, sales dashboards, custom mobile app development services, retail software development, supply-chain software, ecommerce, shopify, web design, iBeacon apps, security solutions and unified access software.
We are proud partners with Amazon AWS, Microsoft Azure and Google Cloud.
Schedule a free 30-minute call with us to discuss your business, or you can give us a call at (949) 284-6300.