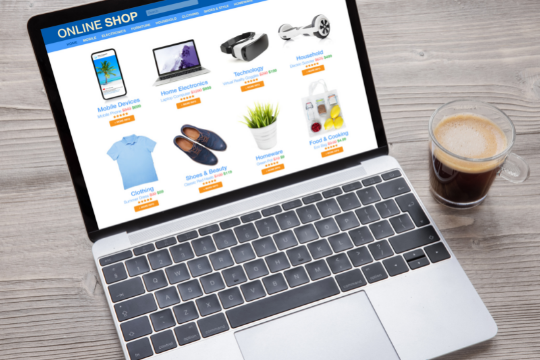 Online shopping has become so popular due to the imperative need to shop from home, and has now become the norm. We were affected both personally and professionally by the global pandemic. Businesses have changed almost every aspect of their operations to cope with the changing economic environment. It's no different with eCommerce and Shopify!
When so many aspects of life have come to a standstill, eCommerce sales are surging. As Shopify entrepreneurs, you need to come up with creative ways to adapt to these changes.
Shopify has therefore outlined the top five trends for eCommerce businesses in 2021.
Record Level of Online Competition Fueled by the eCommerce Boom
You need to be on your game since you are competing against fierce opponents. To win over new customers and keep them coming back, you need to be asking: How does your company stand out from the competition? Is there anything your company does differently?
After the pandemic started, online sales soared in just a few short months, creating ten years of growth within the industry in just three months.
A record 16.4% of global retail sales were attributed to eCommerce as countries locked down and retailers closed. Millennials and Gen Z aren't the only ones driving this trend-older fashion shoppers are too. During the epidemic, 84% of consumers shopped online, according to a survey by Shopify for 11 markets.
Online retailers worldwide have seen an increase in sales despite brick-and-mortar retailers taking a bigger hit.
It is predicted that eCommerce sales will become more uneven in 2021. It is anticipated that some regions will see a dip in online sales, but this is mainly due to the availability of vaccines and the resurgence of in-person shopping.
In light of the growing competition, getting your customers' experience right is crucial.
If a customer is landing on your website for the first time, keep an eye on everything they see. Make sure you consider how your business stands out and retains customers. They'll treat you the same way you treat them.
Consumer Behaviors Are Reshaping the Future of Retail
Online sales of essential items have increased dramatically in recent years. The internet is making it easier than ever for people to order groceries, shampoo, health goods, and other home essentials from the comfort of their own homes.
Therefore, in response to the pandemic, consumers turn to the most convenient source to get their products. How satisfied consumers are with their experiences will determine how loyal they are to the company. Do your best to serve customers more conveniently!
Information like this demonstrates why corporations should branch out into creative technologies. Among other things, the use of augmented reality (AR) in retail has been increasing over the past few years. It is possible to discover new ways to market your product to customers by trying various shopping experiences.
According to this survey report, shopping online will become more than just a current trend. Therefore, it is crucial to establish strong relationships between your business and your customers.
In the wake of the pandemic, customers' preferences and priorities have drastically changed. It is predicted that this trend of online shopping will continue. It will be necessary for Shopify stores to provide a more customized experience for consumers.
Personalized shopping has already been discussed a lot, but here are some other trends to watch out for to ensure you get the best shopping experience.
Search and filtering need to be improved, chat support needs to be improved, the return policy needs to be streamlined, and you should focus on converting every shopper into a loyal customer.
Improve referral bonuses, make loyalty tiers, offer memberships, and integrate rewards into the program. To reap the benefits of personalization shopping, eCommerce businesses need to prioritize this.
Develop personalized promotions to target these customers based on their buying preferences and product history.
Based on real-time changes in prices, dynamic pricing can be used to ensure the right customers get the right offer at the right time.
Fulfillment Emerges as a Differentiator in the Competitive Environment
In the initial stages, only a few customer demands must be met:
A certain threshold must be reached before shipping becomes free. On average, 64% of online customers prefer free delivery. Remember to offer these sorts of perks to build loyal customers by offering curbside pickup and automated returns.
Most consumers prefer socially responsible brands. Taking social initiatives from the customer's perspective shows that you will be more than capable of serving their needs. Consider eCommerce more as a commitment to your customers.
Market Dominance Challenges Brand Building
Did you know that marketplaces account for more than half of global eCommerce sales? As a result, many people shop on websites like Amazon, Etsy, and Walmart, rather than going to big retailers.
Although anyone can start a business online, the industry has concerns about the effects on the industry.
There are, however, some challenges that your business may encounter that can be quickly resolved by focusing on branding.
Although it can be difficult, establishing a brand is a crucial component to the success or failure of your company.
Look for ways to make your business more socially responsible if you want to build your brand. The majority of people gravitate towards brands with a mission, so ensure yours is fulfilling.
As Acquisition Costs Rise, Retention Becomes the Top Priority
Online shopping has boomed lately; however, the cost of acquiring customers has risen as well. As the industry boomed online, customer acquisition costs decreased initially and increased as targeted customer acquisition requirements increased.
You may have to spend money on this eCommerce trend, but it could be the best investment your company could ever make.
Conclusion
These trends will make this year an even more successful year for your Shopify store since the future of Shopify looks excellent. Sustainability will also get a significant push from customers in addition to these trends.
To reduce environmental damage and carbon footprint, consumers will gravitate towards ethical shopping. You can take advantage of this trend by focusing on local delivery and pickup options.
The customer leads the demand at the end of the day, and businesses need to respond creatively and consistently to these demands.
Sunvera Software develops next-level software applications from start-to-finish. Schedule a free 30-minute call with us to discuss your business, or you can give us a call at (949) 284-6300.