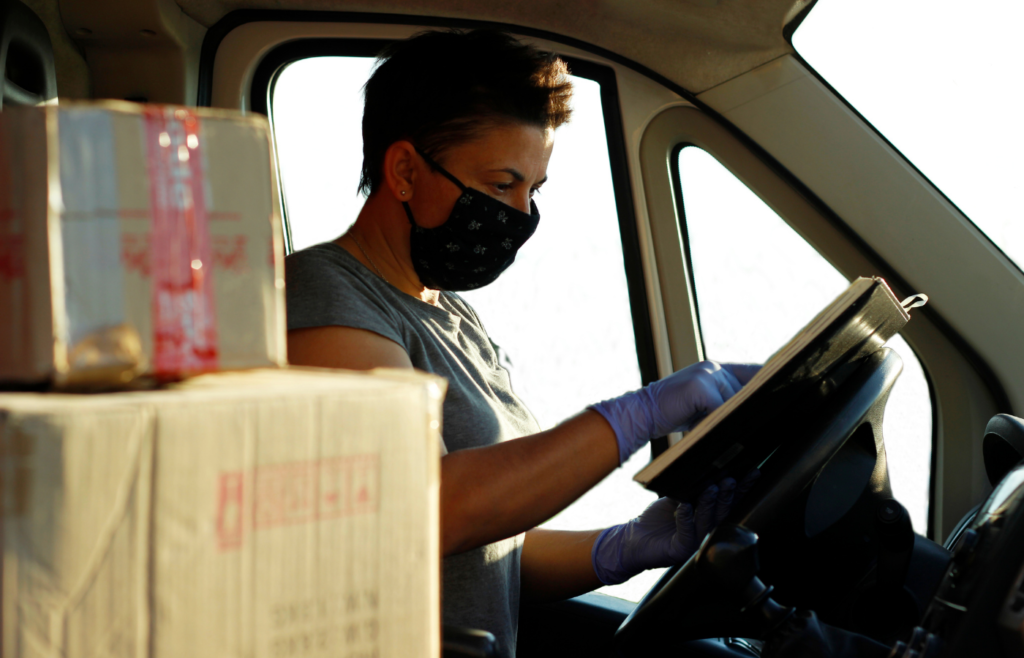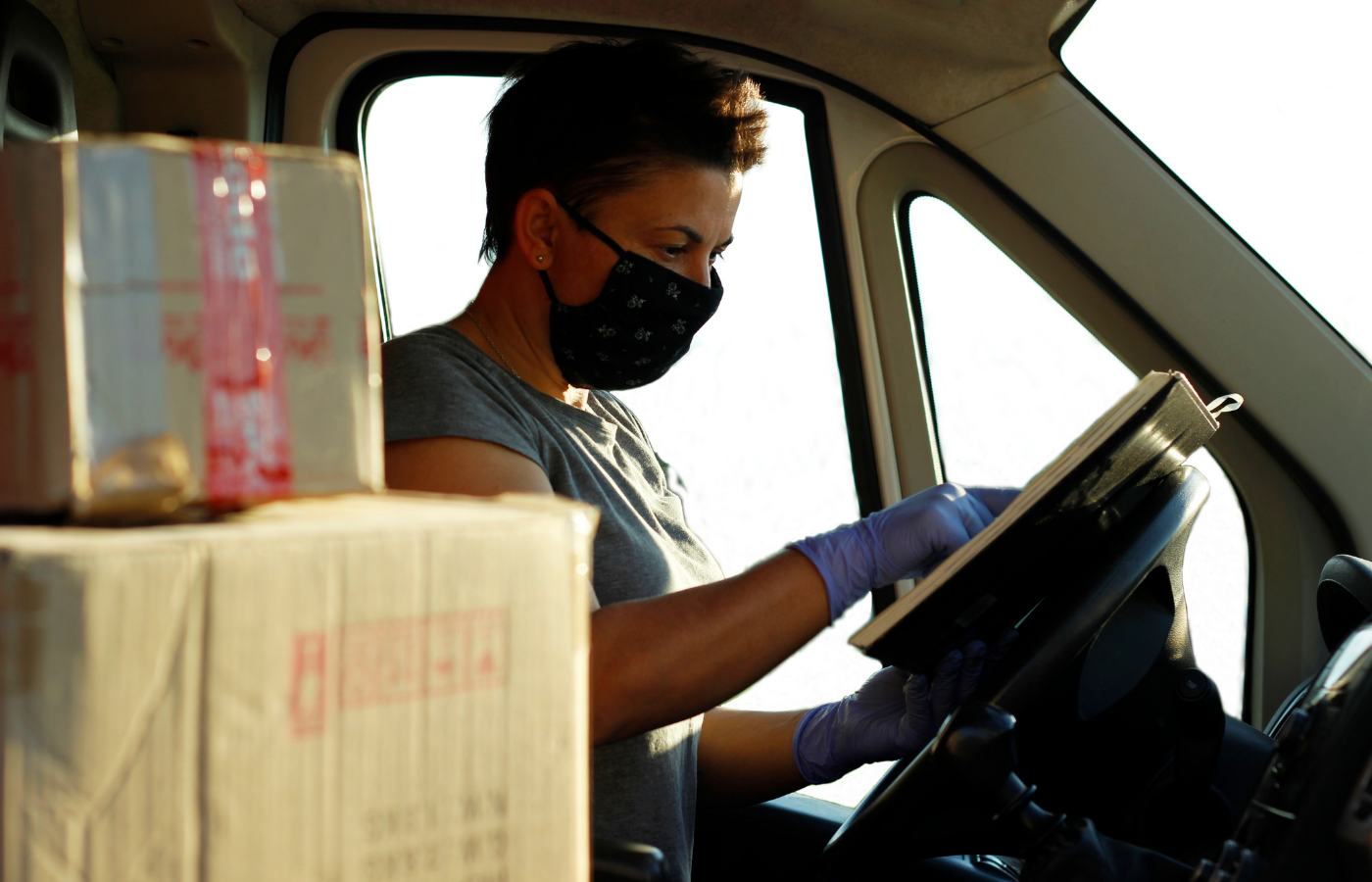 A courier delivery app development company provides a platform for you to build a courier delivery app customized to your company and industry. They help you to take care of all the aspects of the application development process and ensure that it is done accurately and on time. 
Any delivery app development team knows how to make any courier delivery application work, as long as you have a solid idea that you want to turn into reality. 
In addition, these apps connect couriers with businesses and individuals that need parcel deliveries and express mailing services at a reasonable cost.
A Courier Delivery App: How Does It Work?
Your packages can be tracked and delivered through an app for on-demand parcel delivery. There is a big difference in the working models of package delivery apps like DPD, FedEx, or Uber. There are benefits and implications to each model. The functioning and structure of each model must be fully understood before you can develop an on-demand parcel delivery application.
Let's take a look at how a courier delivery business operates.
AGGREGATORS FOR PACKAGING TRAFFIC
Have you ever wondered how a package tracking app works? There is a central repository for data collected from each carrier. So, in such a case, it is not necessary to have multiple applications to track packages regardless of the carrier. 
You can use these apps to consolidate all the information about your packages into one location. Adding the parcel is as simple as entering its ID. The updates about your delivery will be available to you via a timely push notification.
APPS TO MANAGE POSTAL AND COURIER SERVICE 
There are many benefits to using a parcel delivery application. Postal or courier services cannot ignore the importance of mobile applications. Such apps have already been incorporated by prominent brands such as FedEx and DPD. 
You can make shipments more efficiently if you use a customer admin like DPD, which also facilitates the printing of labels for those shipments. A FedEx mobile app lets you make same-day deliveries with no hassle.
DELIVERY APPS AND INTEGRATED SOLUTIONS
As a competitive advantage, many retailers prefer their own package delivery apps.
Mobile applications with order tracking features are used for this type of business model. 
Online retailers can achieve total delivery success with these integrated apps. You will be able to send your customers real-time updates about their orders' dispatch, shipment, and delivery. 
Business models like this are a competitive advantage over their competitors in the package delivery industry. An online retailer that adopts this model can improve customer relations as well as improve its brand image. 
This is due to the increased convenience and transparency provided to customers by such apps.
PARCEL DELIVERY MARKETPLACES LIKE UBER
This industry's business models were disrupted by Uber's courier delivery option. Nowadays, many companies benefit from the use of this model. On-demand services such as package delivery are extremely popular.
A number of startups have implemented this model to provide delivery in their respective businesses, including GrubHub, Instacart, Quiqup, and Roadie.
Courier App Development Features
A user-friendly interface
Benefits include profile settings, to and from location, categories, and pick update features that customers find useful.
The location is updated in real-time
Courier delivery apps let  you know where the service is and where it's going, so you can control it.
Punctual delivery
Customers can share a drop-off location and a driver will be assigned to it automatically or manually to ensure delivery on time.
A simple tracking system
Use the GPS app on your Android or iPhone to track your service.
An online payment gateway
Accepts credit/debit cards through integrated payment gateways.
Courier Delivery App Development Benefits
You can put your business on the move with an efficient on-demand delivery application. Therefore, it's always a good idea to leave this to more professional and more reliable hands. Contact a professional technology provider and tell them what your business needs are. That's all the work you need to do. Leave that load to the experts and offload your head. 
Are you still confused? To discover it for yourself, read on.
Technology
Ensure smooth project deployment by using the most scalable and reliable framework.
Dedicated Team 
You will work in collaboration with a dedicated team of UX designers, AI/ML developers, testing engineers, project managers, and business analysts to deliver your custom on-demand delivery application on time.
Safe and Secure
The company's database management team makes use of all the latest technology stacks according to security guidelines in order to provide their users with the highest level of database security.
Outsource your courier app development and gain access to an expert team that can help you carve a niche in the competitive market. Courier delivery apps are capable of providing the best possible parcel delivery services at an affordable price. 
Sunvera Software develops next-level mobile applications from start-to-finish. Schedule a free 30-minute call with us to discuss your business, or you can give us a call at (949) 284-6300.