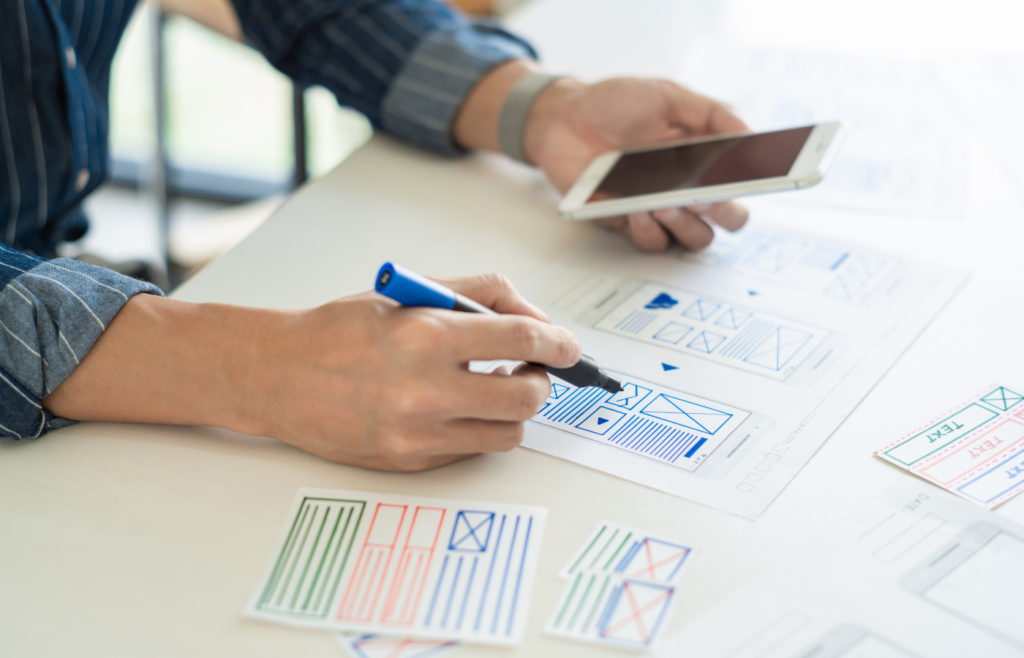 Progressive Web Apps, PWA for short, is a development technique that uses the idea of merging the most valuable parts of a web app with the most valuable parts of a native mobile app into a single experience.
These apps are the new emerging solutions for developers looking beyond the domain of web design and development. Despite being an entirely different technology from mobile applications, PWAs still enjoy a strong cohort of users worldwide.
What is a Progressive Web App?
Progressive Web Apps (or PWAs for short) are web applications that work on all devices and web browsers. This means they can be used on any computer without installing an entire desktop program. 
They work great on phones and tablets because they load fast and are generally lower-powered than regular web applications. They can also be published to the Android store and Apple iTunes store without needing any special permissions.
They offer richer functionality than regular web applications and have become popular among app developers because of their efficiency and ease of use. They are quickly becoming the de facto standard for rich web apps.
Progressive Web Apps Are
Progressive 
Take advantage of progressive enhancement as a core principle, regardless of the browser used by the user.
Responsive 
Adapts to any device, including desktop, tablet, or mobile.
Connectivity independent
Enables service workers to work offline or over low-quality networks in low-resource environments.
App-like
Navigate and interact like an app using the app shell model.
Fresh 
Updating employees keeps you abreast of new developments.
Safe
TLS prevents unwanted information from being intercepted and tampered with.
Discoverable
They are identified as "applications" in W3C manifests and services workers registry scopes, which help search engines detect them.
Re-engageable
Re-engagement can be achieved through push notifications.
Installable
The apps you find most useful can remain on your home screen without visiting an app store.
Linkable
Sharing a URL is easy and does not require complex installation.
Progressive Web Applications: The Evolution
The term advanced web applications has been used since 2015. Alex Russell, a Chrome developer, used it for the first time when he described a brand new type of web app in the article.
Since then, PWAs have become increasingly popular. Alibaba, Twitter, and Forbes were among the first to adopt this technology.
The lead they set inspired other renowned brands to build advanced web applications that load quickly.
Dedicated Web App Developing Service
Historically, technology has been supported extensively by Google and Microsoft, two of the most prominent players in the world.
Several guides and tutorials are developed by Google Developers. Additionally, they publish case studies of the most successful PWAs. By turning their websites into advanced web applications, companies can offer users a fantastic web experience. 
Additionally, Microsoft provides valuable information about PWA development.
Because of these initiatives, Google and Microsoft have developed best practices that are helping development companies to deliver high-quality solutions. Coders become more enthusiastic about PWA technology as a result of these guides and manuals.
Why You Should Collaborate With PWA Development Companies
The best progressive web application development company can help you launch a successful application. This is where it gets tricky. Similar services are offered by several software houses. The question is: how do you figure out which one is right for you?
For you to select a PWA development partner as quickly as possible, we covered the key factors to consider. Moreover, we uncover why establishing a PWA – even for an experienced company – might be a challenge.
Key Factors to Consider When Choosing a PWA Development Company
Rapid changes are taking place in the web development field. There is a steady increase in the number of software developers. According to Statista, there will be 28.7 million coders in the world by 2024.
A similar principle applies to firms that develop PWAs. Their numbers are also growing. Consequently, finding a reliable software agency that develops progressive web apps becomes a difficult task.
Relevant experience in progressive web app development
It is always a good idea to hire an agency that has relevant experience with PWAs. 
In addition to knowing how to build fast-loading, engaging, and reliable PWAs, specialists should also have practical experience in doing so.
Make sure to examine the portfolio of the PWA development company you choose. 
As a result, you will learn more about how the company has handled complex projects and how they fit into the firm's portfolio. 
Portfolios should include case studies relating to PWA development. 
Those credentials would provide solid evidence of PWA's experience with this innovative technology.
When Should You Give PWA a Try?
Your business can benefit significantly from the PWA technology, as you can see. Are there any specific cases in which a progressive web app makes more sense than a native app? Here are some of these:
You launch an online marketplace or news site with continuously updated content;

The development of mobile apps is beyond your means;

The iOS push notification feature is not important to you;

In comparison to responsive websites, you want users to have a better experience.

There is a doubt in your head that users will download your application;

It is not in your best interest to give 30% of your in-app revenue to Apple;

It is not necessary to integrate mobile device hardware
It is important to choose a progressive web application development agency with experience building successful progressive web apps. Having said that, it might not hurt to ask about their development process and technology stack.
Progressive web applications and native apps both have their pros and cons. In the end, it all comes down to your business goals and particular requirements. You can reduce mobile app development costs by building a PWA. However, you should create a native app if you want to increase engagement.
Sunvera Software develops next-level mobile applications from start-to-finish. Schedule a free 30-minute call with us to discuss your business, or you can give us a call at (949) 284-6300.